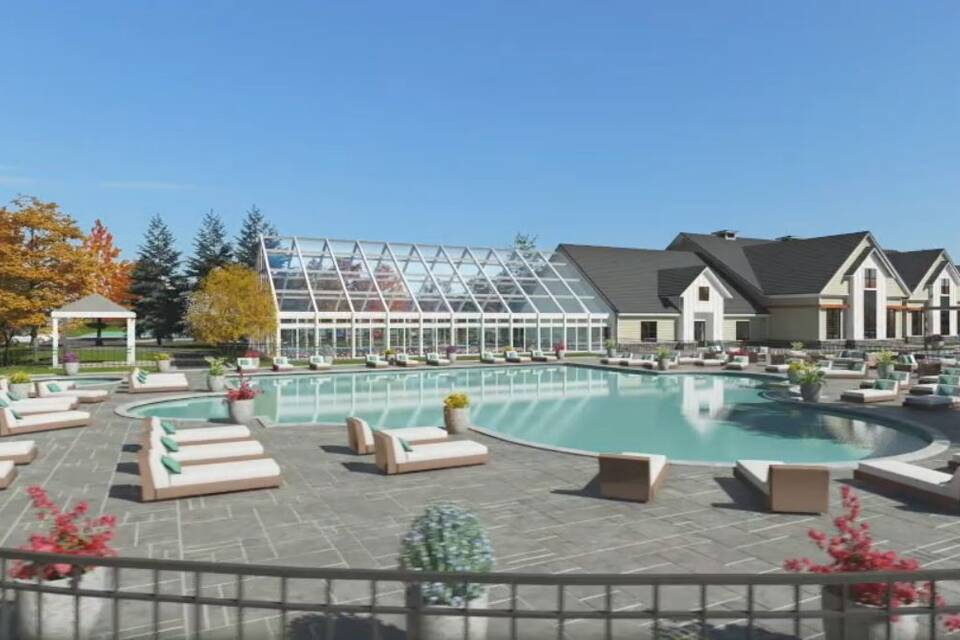 June 7, 2021
Resort-Style 55+ Community Amenities at Amblebrook Gettysburg
Get a Behind‑the‑Scenes Tour of the Upcoming Resort‑Style 55+ Community Amenities at Amblebrook Gettysburg
As summer approaches, we're reminded of that sweet sense of freedom we felt when school classes were behind us and days of fun and relaxation were full steam ahead.  We invite you to bring that same spirit of adventure along as we reveal our full menu of resort‑style, 55+ community amenities that will be featured in our new clubhouse coming this fall at Amblebrook Gettysburg.
After listening to the compelling plans and dreams of active adults like you, we designed an authentic, 55+ community in Gettysburg focused on delivering relevant, life‑enhancing experiences. Our holistic approach features a healthy, carefree lifestyle with technological benefits and countless opportunities to socialize, learn, and explore.  As we reveal the active adult community amenities in our extraordinary clubhouse, you'll see that these lifestyle benefits are thoughtfully woven throughout this unique venue.

Concierge & Main Entrance
We invite you to step inside this grand, welcoming space that introduces you to a clubhouse place like no other. With comfortable tones and modern décor, the sophisticated atmosphere draws you in and begs you to stay. You'll notice casual elegance everywhere, in the grand foyer … luxurious textures … bright spaces … and state‑of‑the‑art features.
Wouldn't you love bringing your family and friends here?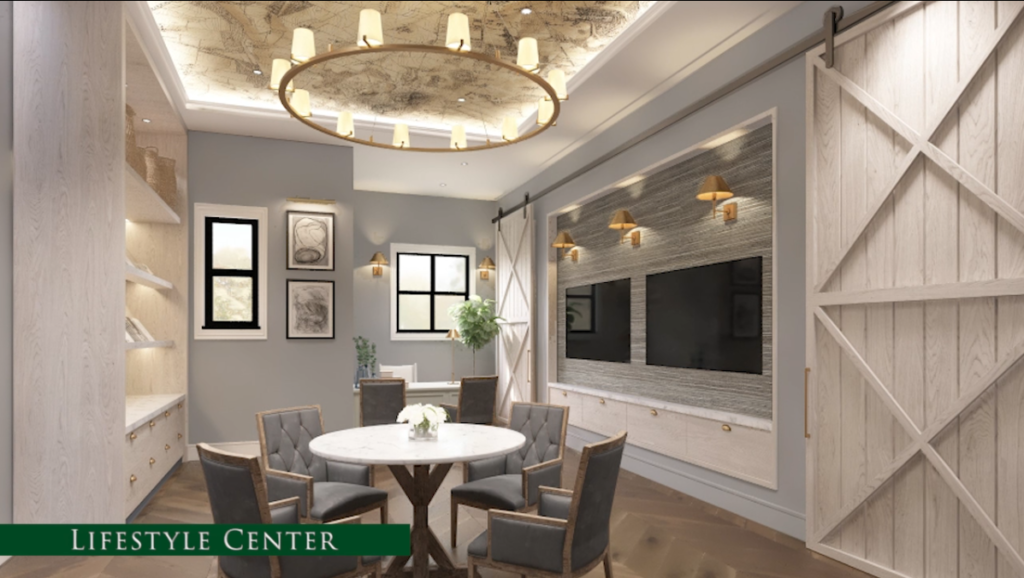 The Lifestyle Center
Whether you live spur‑of‑the‑moment or plan every hour of the day, we make life easy. At the Lifestyle Center, you'll learn about Amblebrook activities, scan the calendar of events, and get the latest scoop on Gettysburg happenings. It's the perfect way to stay connected and get more from your 55+ active lifestyle community.
Which types of activities interest you the most?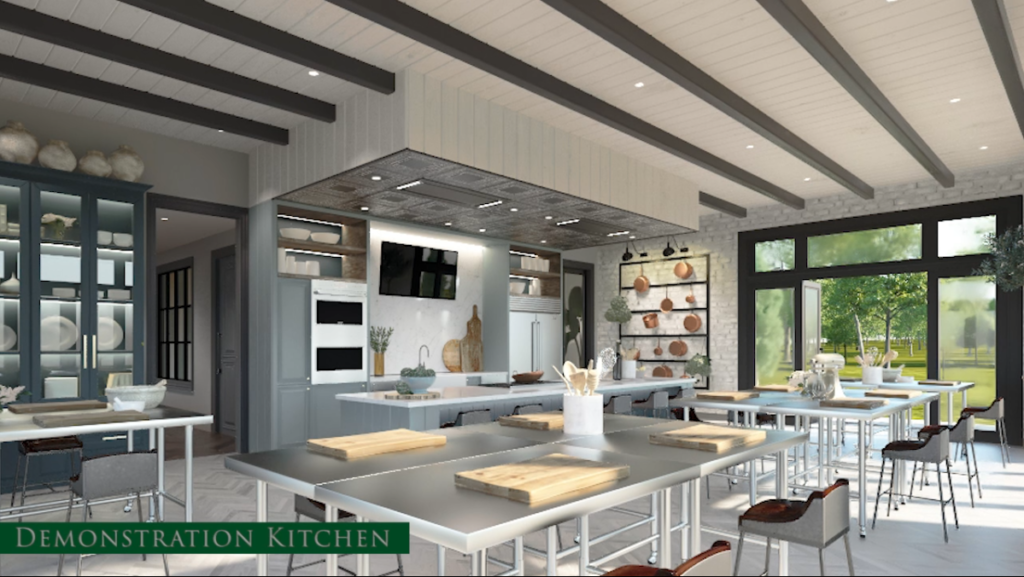 The Demonstration Kitchen
With Amblebrook's focus on healthy, farm‑to‑table living, we have big plans for our chef‑inspired Demonstration Kitchen. In fact, we think of it more as a food studio.  Picture yourself here, learning from top chefs, meeting other foodies, and creating your own version of Food Network fun.
Who is the cook in your family?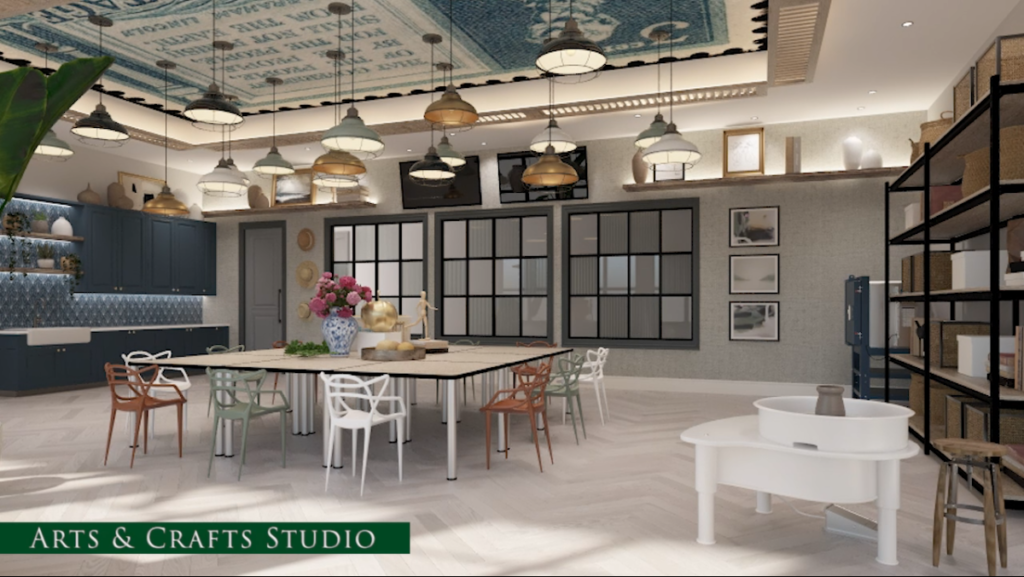 The Arts & Crafts Studio
Imagine this room as a blank—yet fully equipped—canvas where you can express your talent however you choose.  Specially designed for our 55+ lifestyle community, this creative space includes large work tables, comfortable seating, and inspiring surroundings.  Share your skills with others or learn something new. Everything you need is here; how to use it is up to you.
Can you picture yourself here for a wine and paint night with friends?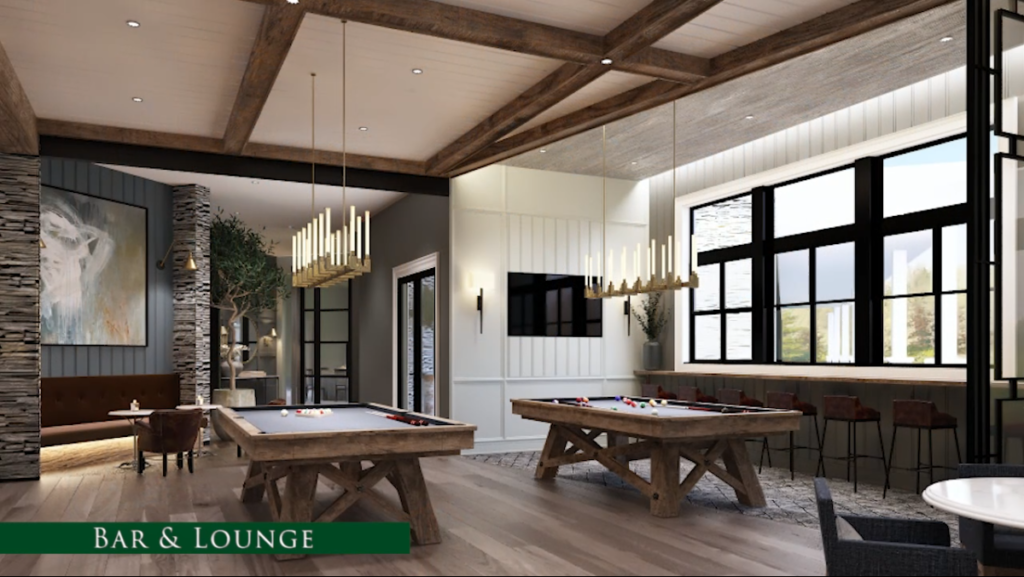 The Bar & Lounge
After missing so many fun, in‑person gatherings over the past year, you'll enjoy catching up with new friends at our Bar and Lounge.  From sophisticated seating areas to the lively bar and billiards room, we've created more places for you to sit back, relax, and cultivate happiness.
Will you be our next billiards champion?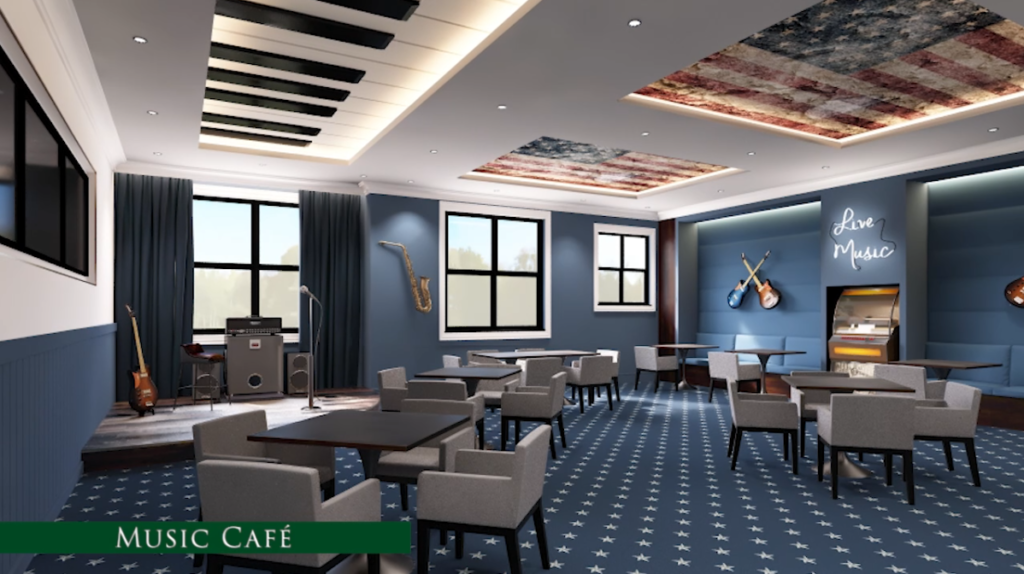 The Music Café
How about a karaoke night? The stage in our Music Café is waiting for you. This space is sure to become your favorite little lounge where the tunes are just right and you always run into friends.  Best of all, you can enjoy this casual café any time you'd like.
What's your go‑to karaoke song?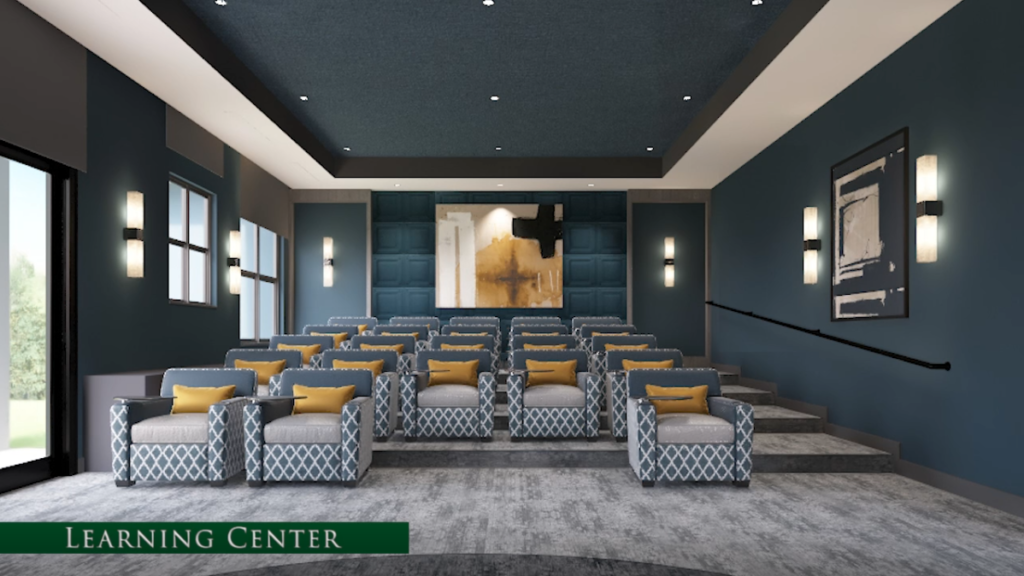 The Learning Center
Our version of learning is nothing like those old‑school classrooms. In fact, you might even decide to use this flexible space for movie nights with the grandkids.  Whether you're learning something new, watching the big game, or viewing a feature film, we invite you to settle into the plush, theater‑style seating, modern technology, and contemporary décor.
Can you think of a better place for movie night?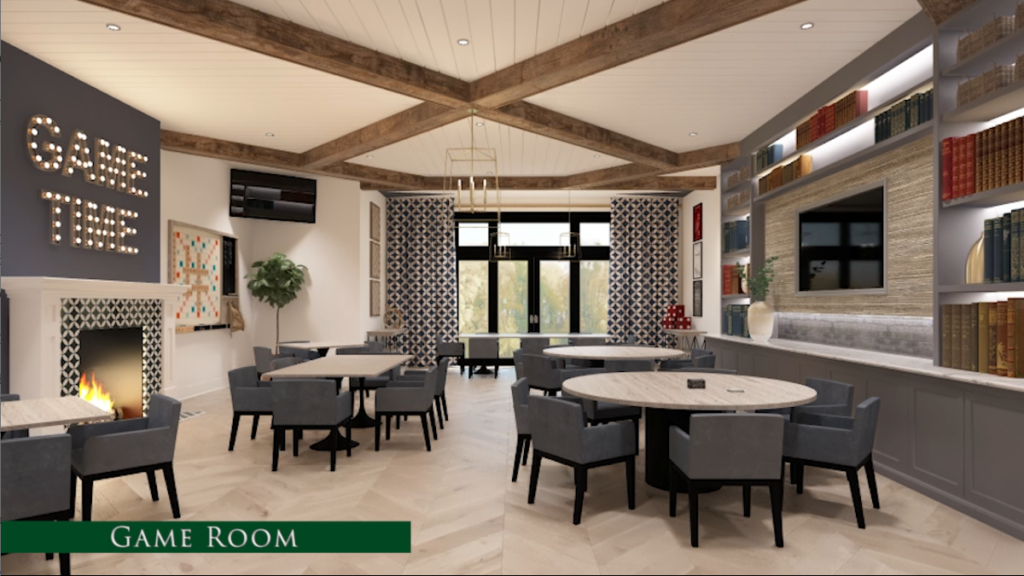 The Game Room
Who doesn't love to play games? Our menu of 55+ community amenities wouldn't be complete without a state‑of‑the‑art room that is fully devoted to fun.  With flat‑screen TVs, wall‑mounted games, and beautifully designed card tables, the only thing missing is you.
What's on your list of board game favorites?
Craft thrills. Build memories. In our sophisticated amusement park of amenities, every adventure is different, depending on the day.  Our new clubhouse makes it easy to design your own way at Amblebrook.
Want to learn more? Amblebrook Gettysburg was specifically designed for those who are looking for more in the next chapter of life. We invite you to become part of this 55+ resort‑style community where you can laugh and learn together with new friends in an atmosphere of engaging spaces and inspiring activities.