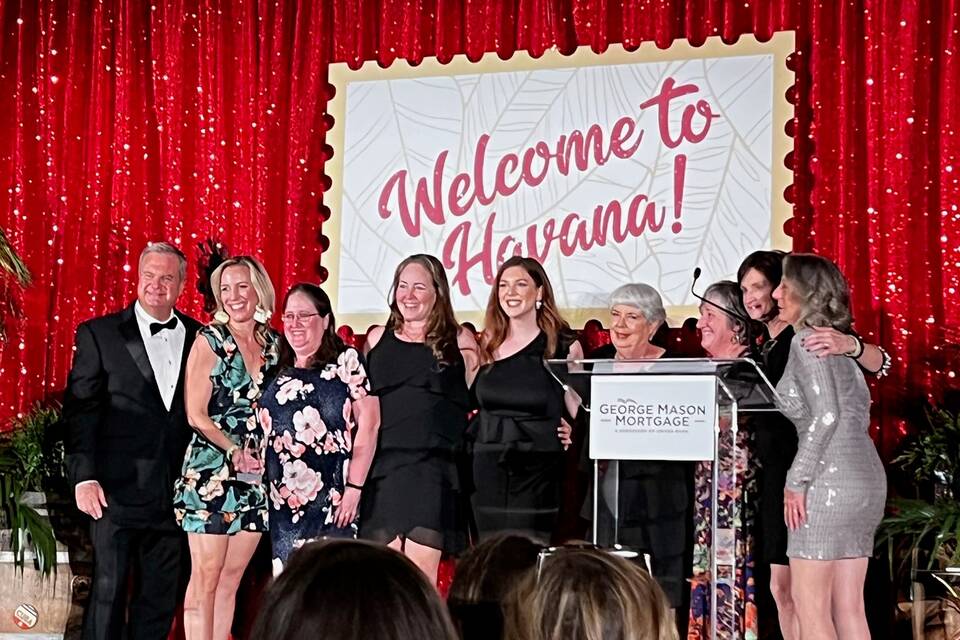 October 14, 2022
AMBLEBROOK AT GETTYSBURG WINS SIX GREAT AMERICAN LIVING AWARDS (GALA)
GETTYSBURG, PA, October 14, 2022 –Amblebrook at Gettysburg announced that the community received six awards from the Northern Virginia Building Industry Association (NVBIA), including the coveted Community of the Year prize, one of just three grand awards given by the organization. The Community of the Year winner is singled out by the judges for excellence in land use, street design, and amenities, along with strong merchandising, website, and marketing efforts. The accolades were presented at an event held at the McLean Hilton in Tysons Corner, Virginia on Thursday, October 6th.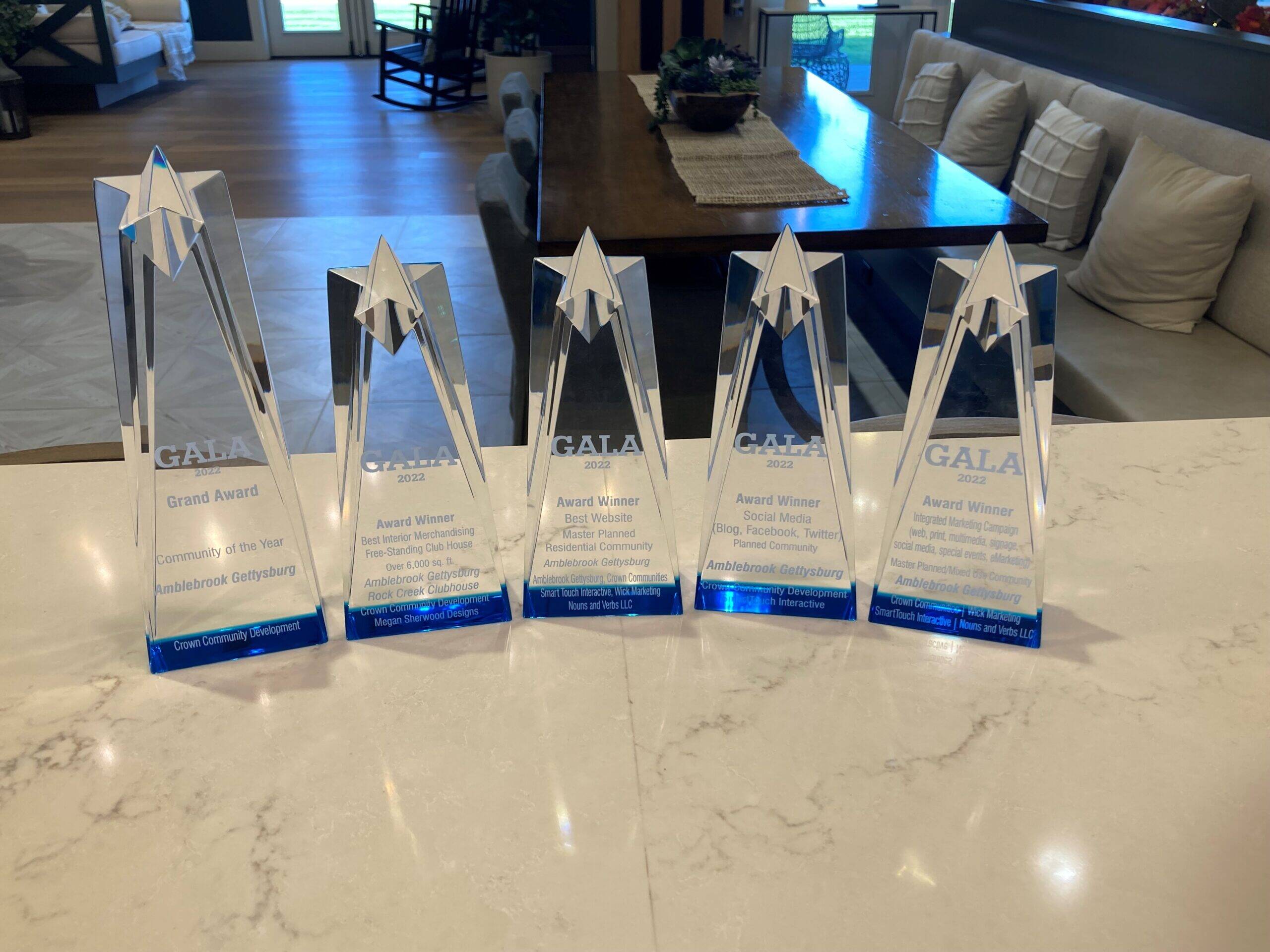 Featuring the theme "Havana Nights," the NVBIA hosted an evening of celebration and recognition for area leaders in the building industry. In addition to winning community of the year, Amblebrook and its partners took home awards for Best Website for a Master Planned Community, Best Social Media, Best Clubhouse Interior Merchandising (Over 6,000 sq. ft.), Best Integrated Marketing Campaign for a Planned/Mixed Use Community, and Outstanding Director of Marketing.
Key partners involved in the community's success include Megan Sherwood Designs, which developed the clubhouse's interior merchandising, as well as SmartTouch Interactive, Wick Marketing, and Nouns & Verbs LLC, which contributed to the marketing‑related awards. In addition to the accolades won by the community itself, Sutton Yantis received the top award for Best Clubhouse Architecture with its Amblebrook design.
It was a banner night for Crown Communities, which developed Amblebrook at Gettysburg in addition to several other communities across the U.S. With a focus on creating communities that provide a legacy of benefits, the developer is devoted to excellence in land stewardship and neighborhood development.
To learn more about Amblebrook, its amenities, and the campus‑wide focus on health and wellness, the public is invited to visit AmblebrookGettysburg.com, stop by the Welcome Center at 25 Lively Stream Way, Gettysburg PA, or call 717‑345‑8150.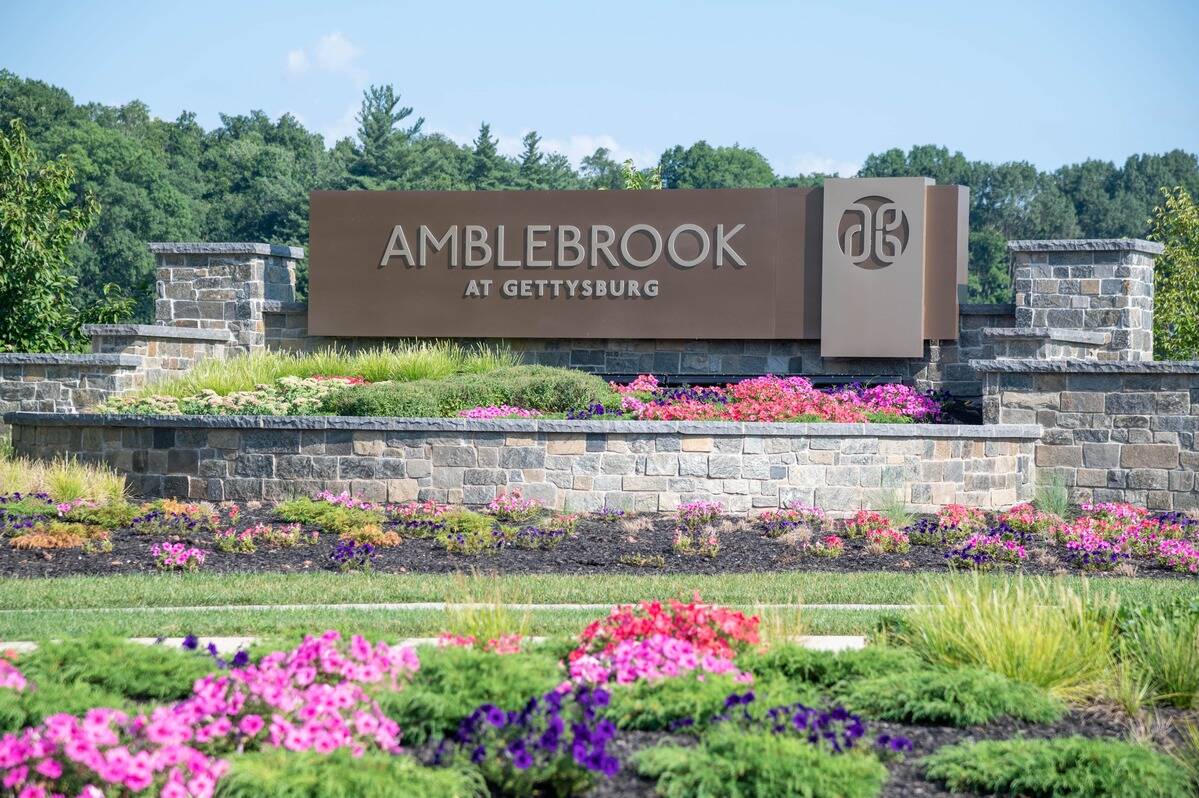 About Amblebrook Gettysburg
Amblebrook at Gettysburg is a resort‑style active adult community developed by CCD Rock Creek and Managed by Crown Community Development. Crown Community Development is a part of the Henry Crown and Company umbrella of diverse operating and investment companies, established in 1919. Crown Community Development develops and invests in master‑planned communities throughout the U.S., including Seattle, Austin, San Antonio, Nashville, Tampa, Chicago, Castle Rock, CO, Indianapolis, and Gettysburg.