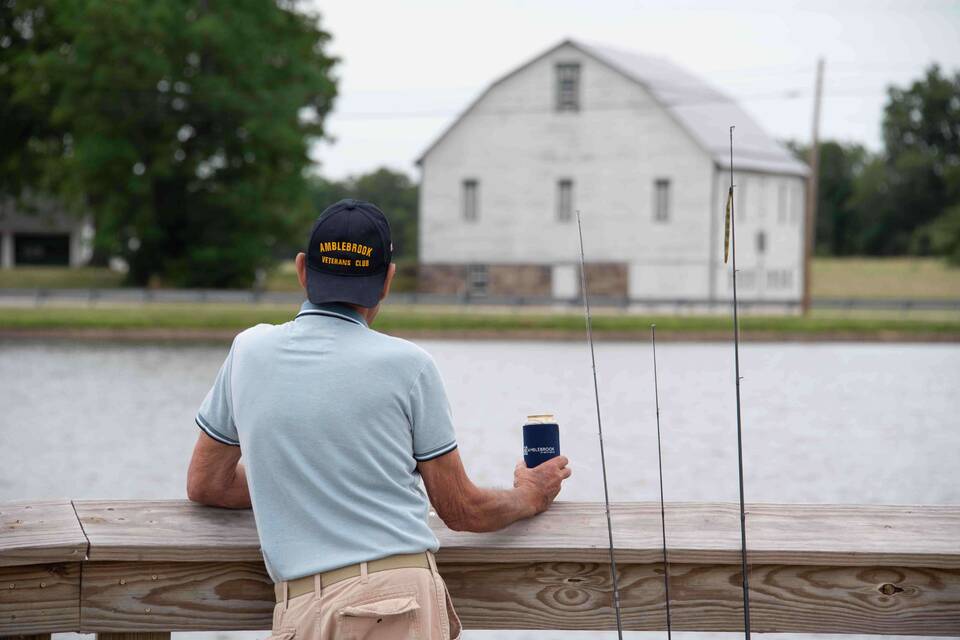 August 3, 2023
Amblebrook's Inaugural Veterans Club BBQ Raises Over $4k for Charity
Amblebrook recently celebrated a heartwarming event that showcased the true spirit of unity and generosity that this community is known for. Our first‑ever Veterans Club BBQ turned out to be a resounding success, drawing nearly three hundred residents and guests together to honor and support our brave veterans. Today, we are thrilled to announce that meaningful donations totaling $4,312 were raised during the event, which will benefit two exceptional organizations dedicated to those who serve our country.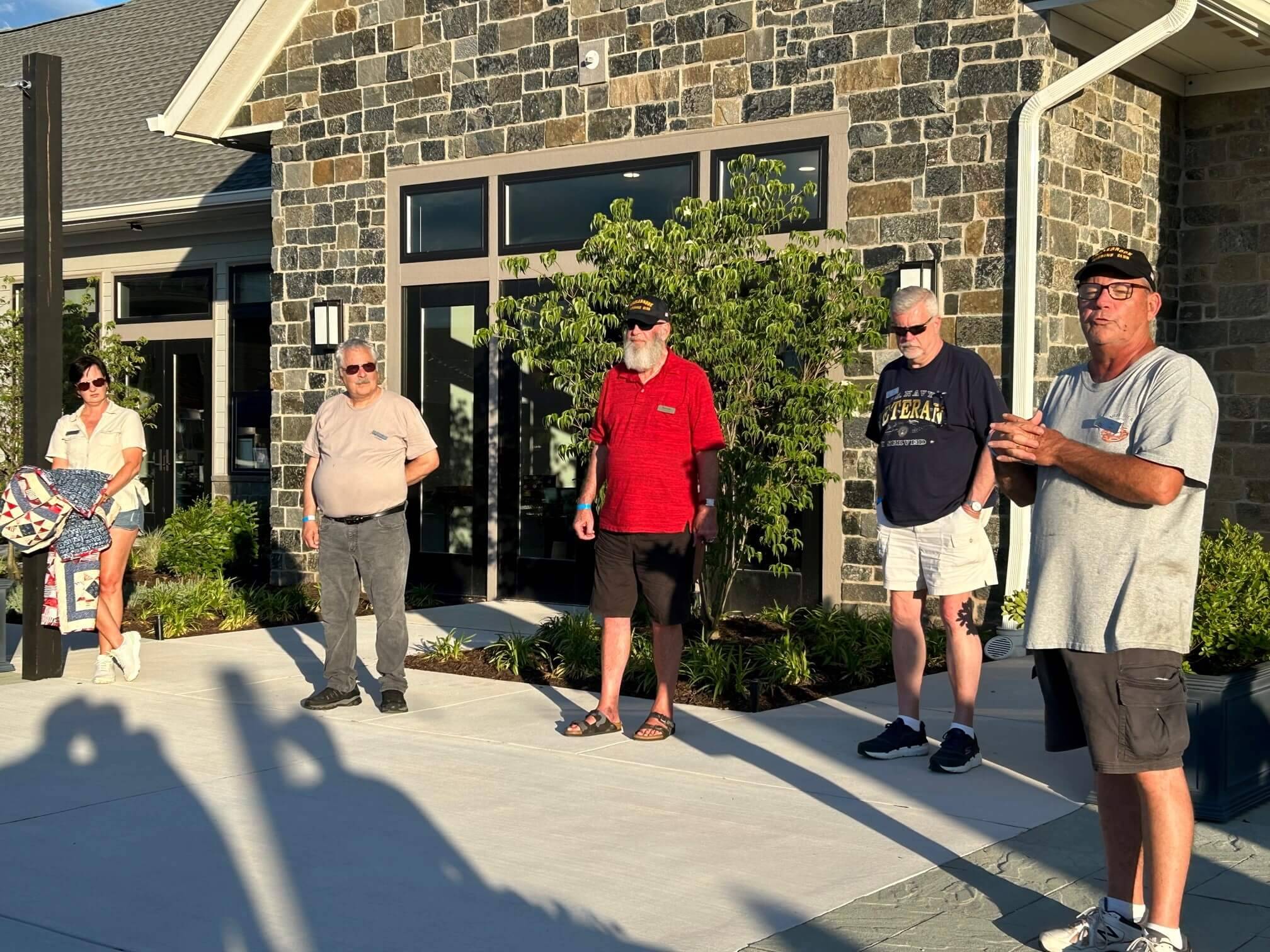 The Amblebrook Veterans Club, now 45 members strong and growing, was formed in November 2022 with a profound mission: to recognize and honor veterans and their families, support veteran programs, and raise awareness about veteran issues and concerns within the community. The success of their inaugural BBQ event is a testament to their dedication and the united spirit of Amblebrook residents.
"We are continually impressed by the wonderful volunteer spirit that we see within the Amblebrook community," said Sara Carbonell, director of marketing and sales for Amblebrook at Gettysburg. "This Veteran's Club event is a shining example of what we see throughout the year from our residents, who have an immense amount of heart and care deeply about each other and the larger community of Gettysburg. We are extremely proud to be a part of this extraordinary community."
One of the organizations receiving support from the generous donations is Toys for Tots Adams County & Hanover PA of York County. This program, run by the United States Marine Corps Reserve, provides gifts and toys to children whose parents may struggle to afford them during the holiday season. In a heartfelt ceremony at Amblebrook's Community Hall, Christopher Bunty, the Coordinator of Toys for Tots, and Frank Walker, Commandant of the Marine Corps League, Gettysburg Battlefield Detachment #705, gratefully accepted the donation on behalf of the organization.
The second beneficiary of the donations is the Tunnel to Towers Foundation, a nonprofit that provides mortgage‑free homes to families of fallen military heroes and first responders. The club will be sending an additional $2,156 to support their noble cause.
Amblebrook's veteran community is particularly significant, with approximately 10% of its residents having served in the armed forces. This shared experience fuels their commitment to support veteran‑run organizations and causes. During the BBQ event, the community demonstrated an outpouring of support by contributing over six hundred volunteer hours, and local businesses pitched in with food, beverages, and raffle items to make the event a remarkable success.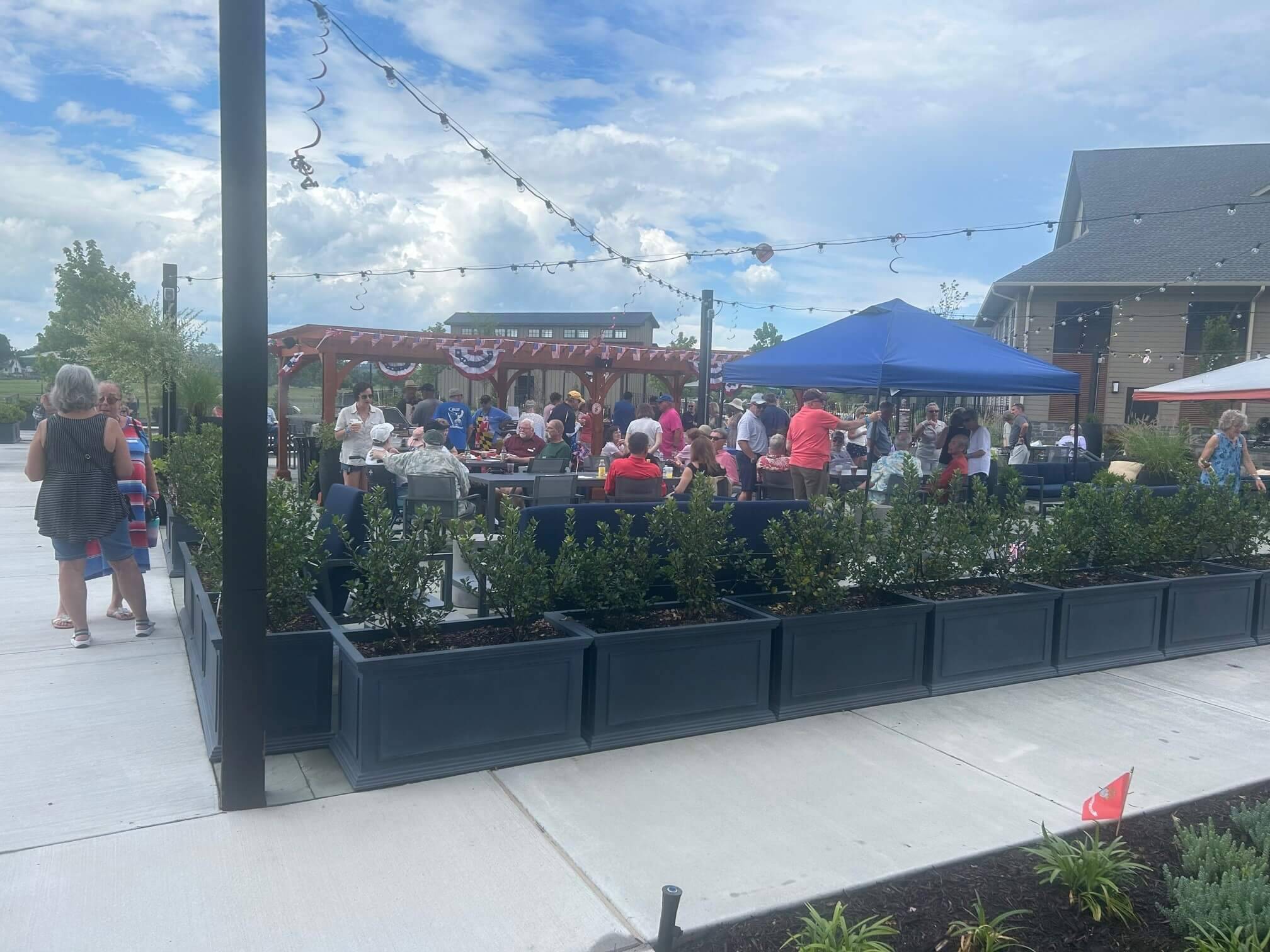 The Veterans Club at Amblebrook is already planning for the future, buoyed by the overwhelming support and trust from so many. They have set their sights on the 2nd Annual Veterans Barbeque, scheduled for June 29, 2024. Having learned valuable lessons from this year's event, they are determined to make the next one even more special.
If you're interested in being a part of this inspiring community and supporting such worthy causes, mark your calendar for the Veterans Club's upcoming Community Dessert Social on July 27th. Join them for a delightful gathering featuring delectable cheesecakes and baklava made by Olivia's. You won't want to miss out on these delicious treats, as Olivia's is known for their amazing in‑house creations!