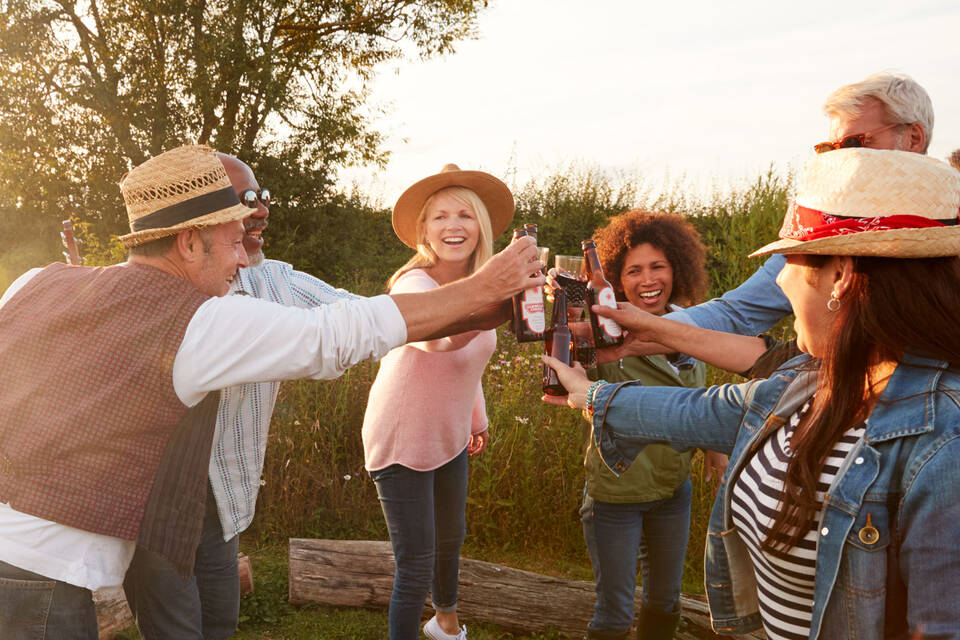 May 27, 2022
These Gettysburg Events Will Have You Smiling From Summer To Fall
Summer is off and running with spectacular Gettysburg events the whole family will love. From a multi‑day festival featuring local, farm‑fresh bounty to the steady launch of new amenities, we're providing more ways to experience everyday joy at Amblebrook. Now is the perfect season to shop at the farmers market, snack in the Heartland Café, tour Rock Creek Clubhouse, and get acquainted with this new community of friends.
Bring Your Pup to Amblebrook's New Dog Park
The fun heated up in May with the opening of Happy Tails Dog Park, Amblebrook's posh place for pooches. Specially designed for everyone's favorite furry friends, this lively dog park is a tail‑wagging wonderland that gives pets the perfect opportunity to exercise their humans.
See some pictures of our dog park opening below!
Join us for the Days of Joy Event at Amblebrook June 11th and 12th
The season kicks into full gear with our Days of Joy event on June 11th and 12th, featuring authentic opportunities to experience the Amblebrook lifestyle. The campus‑wide discovery weekend will include all this and more:
· Artisan festival with a farmers market, nutritious tastings, and live music at the Harvest House
· Food trucks, giveaways, and tours from award‑winning builders in the Model Village
· Visits from The Lucky Paw, the SPCA, and other pet‑friendly vendors at Happy Tails Dog Park
· Lawn games and DJ at the Trailhead
· Lessons in pickleball & tennis, and a round‑robin tournament on the Courts
· Artifact show, art lessons, cooking demos, and open bar at Rock Creek Clubhouse
Wellness Partner Preview
· Cooking demos – 11 AM, 12 PM, 1 PM, and 2 PM
· Pickleball Lessons – 10 AM, 11 AM, 1 PM, and 2 PM
Throughout the weekend, you'll have ample opportunities to visit with residents, celebrate the joy of summer, and experience the exciting lifestyle at this popular retirement community in Gettysburg, PA.
See some pictures of our sports courts opening below!
Celebrate National Fresh Fruit & Vegetables Month with these Gettysburg Events and Area Attractions!
· Read, Learn, Grow Children's Summer Program at Hollabaugh Bros.
This event is perfect for summer visits with the grandkids! The kiddos won't want to miss this favorite warm‑weather experience at Hollabaugh Bros. Inc. Fruit Farm and Market in nearby Biglerville. Held throughout the summer from mid‑June until mid‑August, the fun takes place on Wednesdays from 9‑10 a.m., Wednesdays from 10:30 – 11:30 a.m., or Thursdays from 9‑10 a.m. Choose the time that works best for you when you pre‑register. Kids will join in story‑time gatherings and hands‑on activities to learn about farming, fruits, vegetables, insects, and more. They'll leave with a fresh‑picked fruit or hand‑made craft—and plenty of fun memories!
· Senior Day at the Adams County Farmers Market in Downtown Gettysburg on June 11th
On your way to the Days of Joy event at Amblebrook on Saturday, June 11th and 12th, stop by this popular event at 108 North Stratton Street in downtown Gettysburg. Starting at 8 a.m. on Saturday, the Gettysburg farmers market will include free activities, prizes, and unique opportunities especially for seniors. When you combine this Gettysburg event with Amblebrook's Days of Joy festivities, you'll enjoy a weekend of farm‑fresh fun, from start to finish.
· Adams County Self‑Guided Farm and Market Trail
The innovative Crop Hop Farm and Market Trail connects you to Gettysburg farmers markets, purveyors of local fruits & vegetables, pick‑your‑own fruit and flowers, agricultural tours, and culinary classes, often with opportunities for prizes and special savings. Sponsored by Destination Gettysburg, the passport is instantly delivered by text or email, and there is no app to download.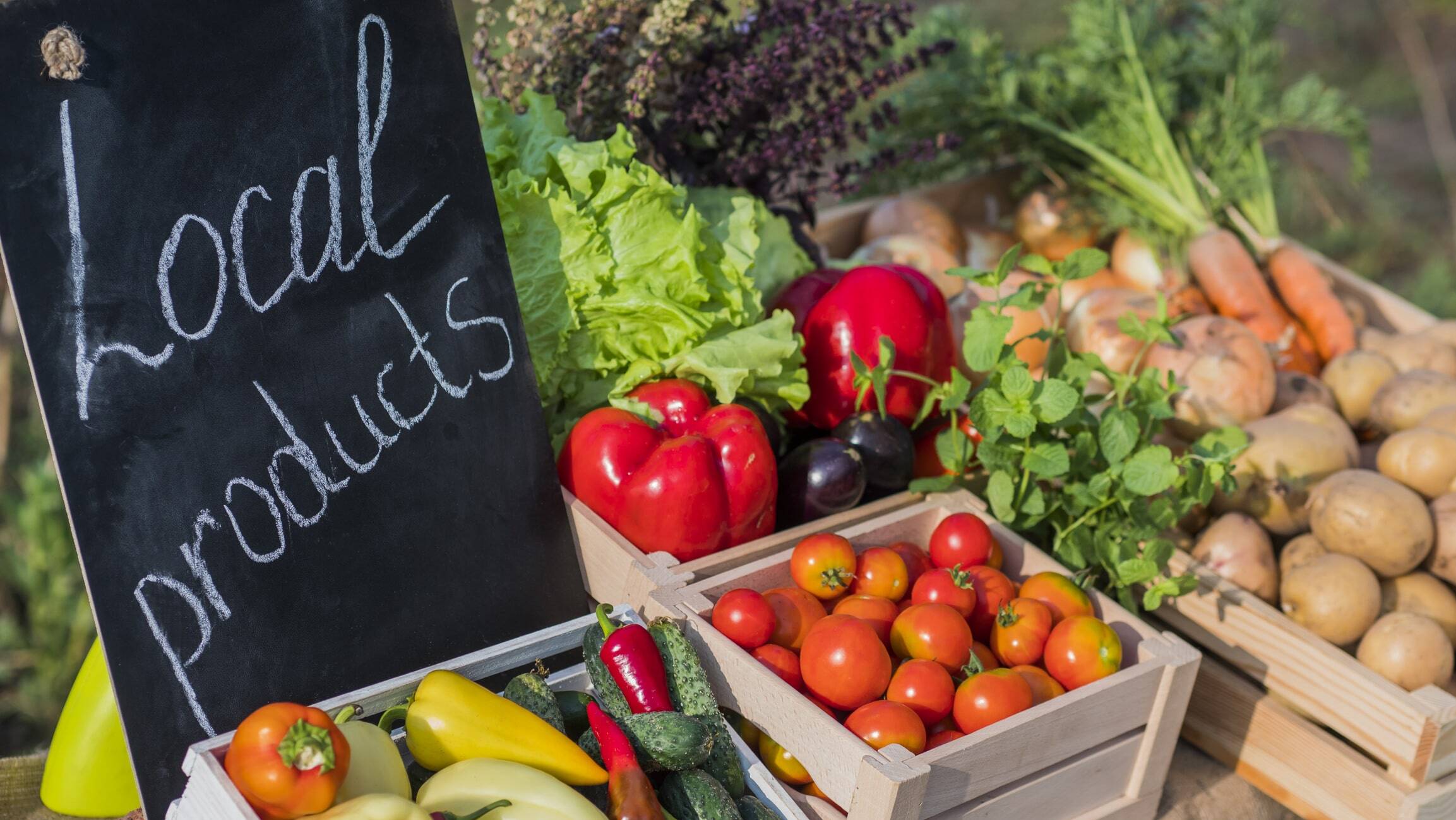 Mark Your Calendar for New Amenity Openings and Upcoming Gettysburg Events
Want to keep the fun going throughout the year? Stay tuned for more amenities on the way:
· Community Hall Opening in the Summer at Rock Creek Clubhouse
This elegant new space will soon be the site of community galas, anniversary parties, and a variety of local Gettysburg events. And, until the opening of our state‑of‑the‑art fitness center in late fall, the versatile community hall will do double duty as our interim exercise class and dance workout venue.
· Fitness Center Launch premiering in the Fall
Over the next few months, we'll be putting the finishing touches on Rock Creek Fitness Center, a grand 24,000‑square‑foot facility devoted to health and well‑being. The cutting‑edge venue will be specially equipped for strength and cardio workouts, yoga, Pilates, and dance classes, ball games, and other activities. In addition, residents will have access to wellness studios, indoor and outdoor pickleball and tennis courts, bocce ball, a horseshoe pit, and more.
· Great Lawn coming in 2023!
Surrounded by the emerald landscape of the Great Lawn, these new amenities will be the site of everyday joy at Amblebrook for years to come.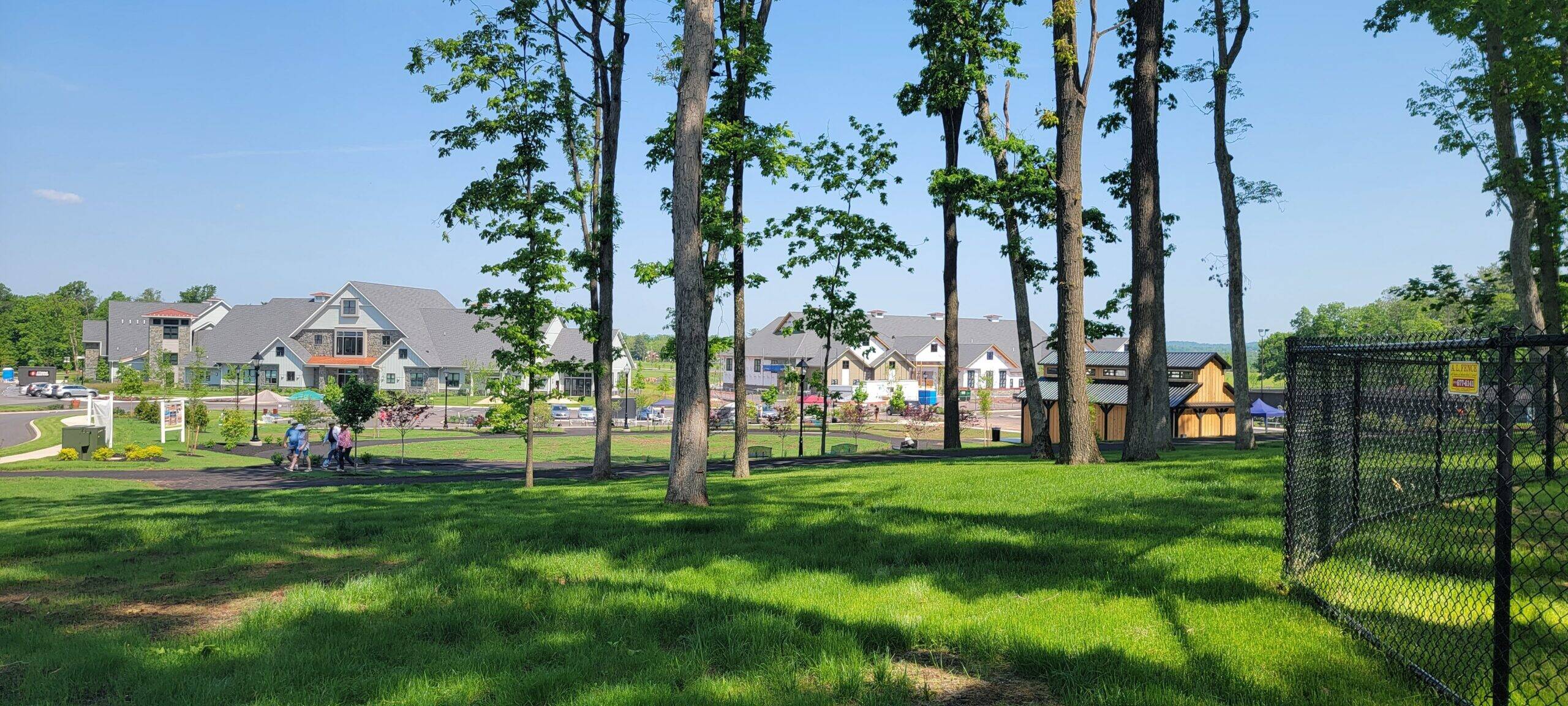 Sound like fun? This is only the beginning. With ever‑evolving amenities and a calendar full of Gettysburg events on the schedule, there's always something happening at Amblebrook. We hope you'll come back to this joy‑filled retirement community in Gettysburg PA again and again!