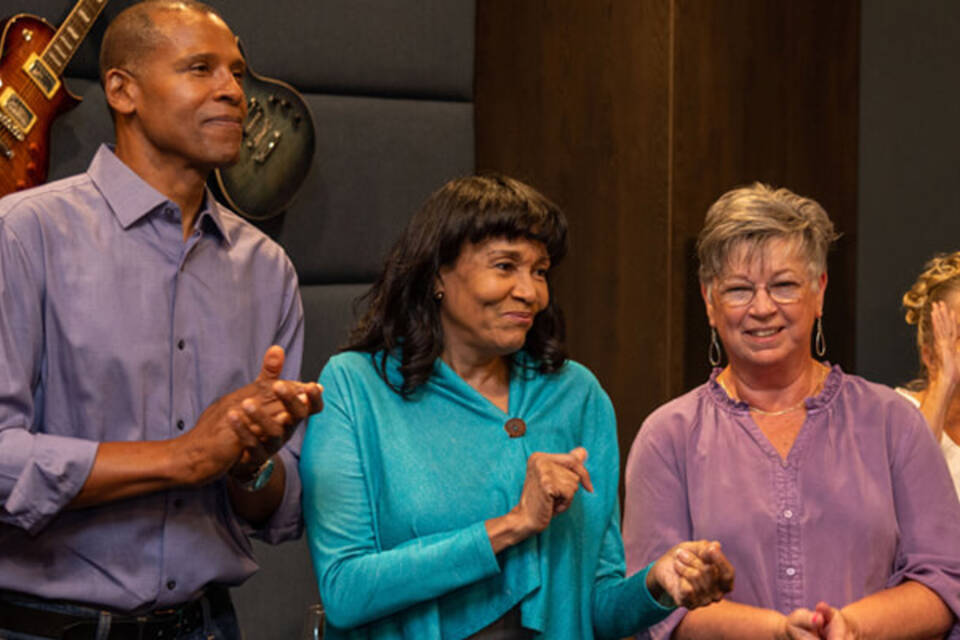 December 6, 2022
Hear from Amblebrook residents about Pennsylvania's top 55+ community
Now that Amblebrook offers over 50,000 square feet of indoor amenities—and an abundance of outdoor features—we wondered how the people who live here are spending their time.  With this question in mind, we gathered some Amblebrook residents who were happy to share their stories.  Read on to learn how Georgia, Dave, Nancy, and MJ answered our questions about daily life at their new active adult community in Gettysburg.
What is your favorite thing about living in Gettysburg?
Nancy was quick to explain that life at Amblebrook is all about the sense of community. "It feels like family here," she said. "You move in and all of a sudden you have friends at every corner."  MJ agreed, saying, "The people are wonderful. We're all in the same stage of life so we "get" each other. When you live here, you can expect to make a new friend every time you go to the mailbox."
Dave highlighted the diversity among neighbors who live in the popular active adult community in Gettysburg. "I've learned about so many different careers," he said. "It's really fascinating to see how we have all come from different locations and backgrounds."  Georgia went a step further by likening the community to a college campus, with everyone coming from different places.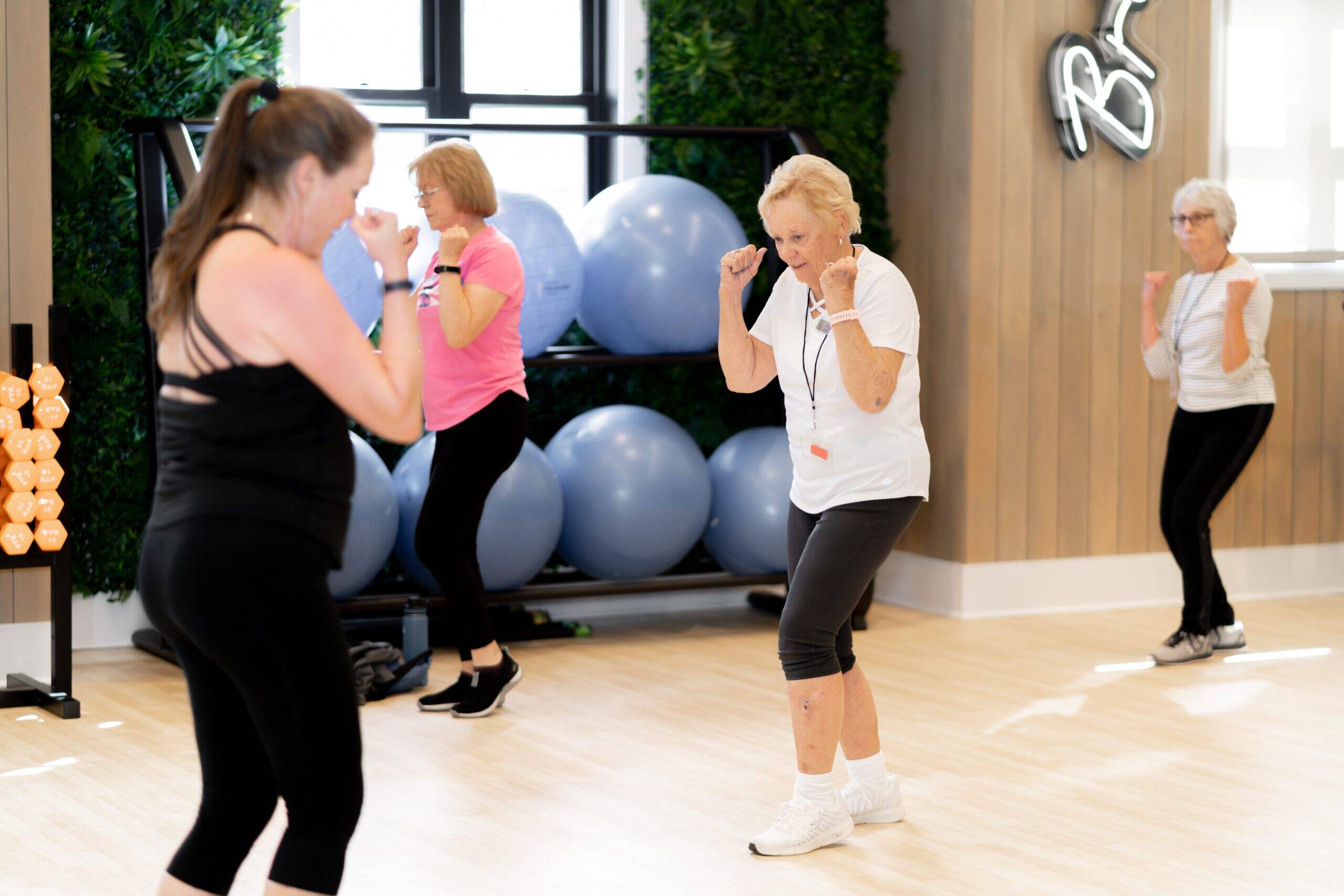 Can you tell us a little about the clubs and activities you are involved in?
The group chuckled at this question, explaining that there are so many activities that it's almost exhausting—but in the very best way!  As a longtime hiker, Georgia helped to start a walking and hiking club as soon as she moved in.  Meeting monthly, the group sets its sights on various trails with different difficulty levels. "I also serve on the Lifestyle Committee to help plan activities, and I've joined the Fitness Committee," she explained.  "As a holistic healing facilitator I find it rewarding to be part of a health and wellness group and I look forward to staying in shape at the new fitness center."
Shifting gears a bit, David said he is part of the history club, which is a popular interest among those in the Gettysburg‑based community.  "I'm also in the Veterans Club, the Hiking Club, and a golfing group, although we don't have a formal name.  We just get together and play!"  Georgia quipped, "Since we're the Golf Gals, you can be the Golf Guys!" We'll have to check in later to see what the guys decide.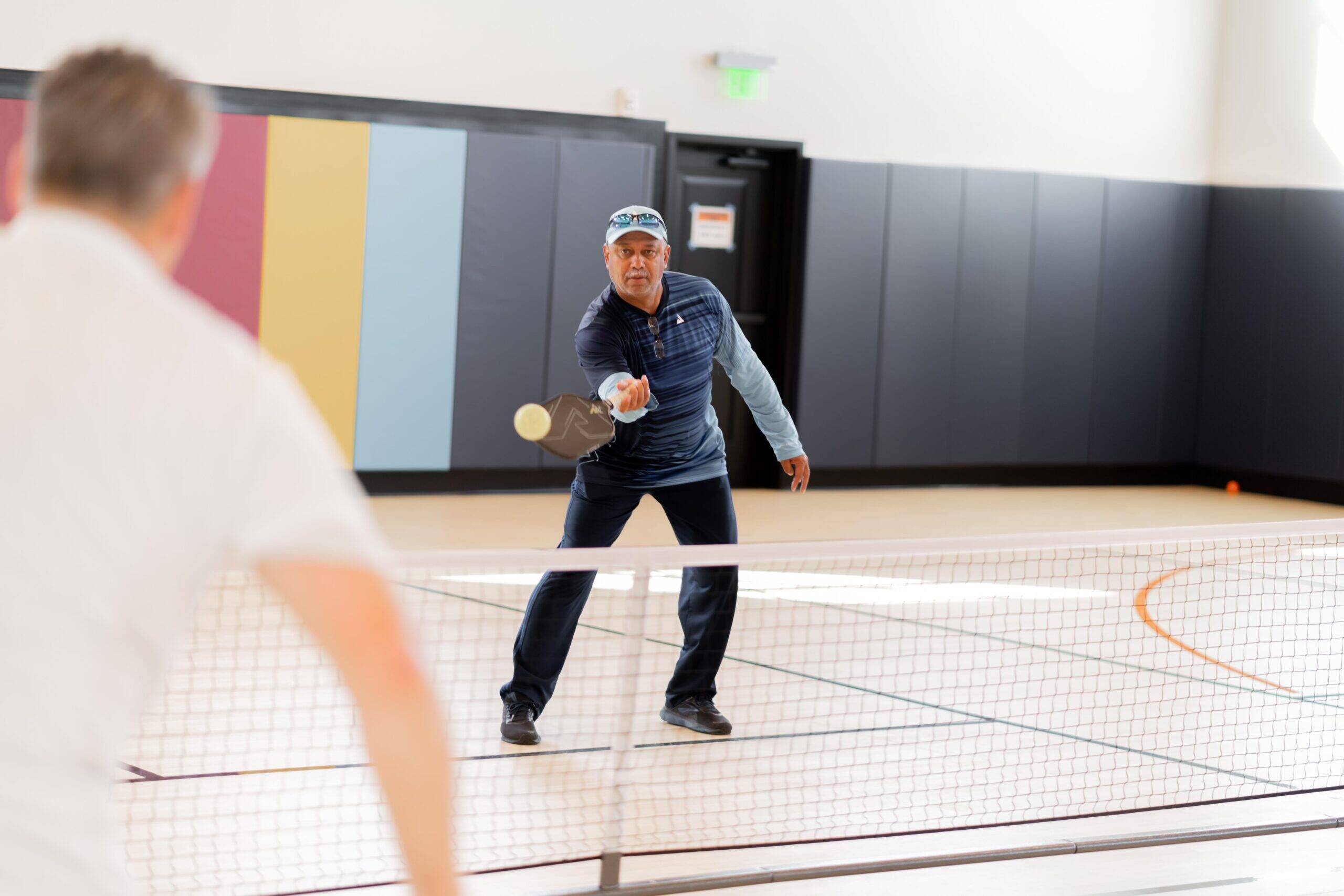 Speaking of sports, pickleball seems to be taking the nation by storm. Have you joined in the craze?
"Oh yes," David responded, although he admitted that he didn't play before moving to Amblebrook. "The lifestyle team here made it easy for us to learn the game even before the courts were open on site. They set up a special arrangement with the YWCA in Gettysburg, so a lot of us learned to play there first."   
"Some of our neighbors were really good players before moving to Amblebrook," Georgia added.  "They were incredibly patient in teaching the rest of us how to play."
"The great part about pickleball is that you can play right away and have fun," David explained. "You don't need to be good … in fact you probably won't be good," he said, laughing. "But while many sports or activities require a year of lessons, with pickleball you can have fun playing on the very first day."  
"David's right," MJ added. "I had never played pickleball before moving here but it's a lot of fun and people are willing to teach you. It's a game I think we'll play for years."
"I love the fact that we have so many courts," Georgia said. "There are nine outdoor courts that are beautifully maintained so it's easy to get in a game when you want to.  In addition, the three indoor courts allow Amblebrook residents to play year‑round.  And people are so accommodating.  If four players are involved in a game and someone else shows up, people just rotate in so everybody gets a chance."
"The really nice part is that Amblebrook has provided dedicated pickleball courts," said David. "We're not talking about a court that has lines for soccer and tennis and pickleball. They're designed especially for pickleball and they're very, very nice."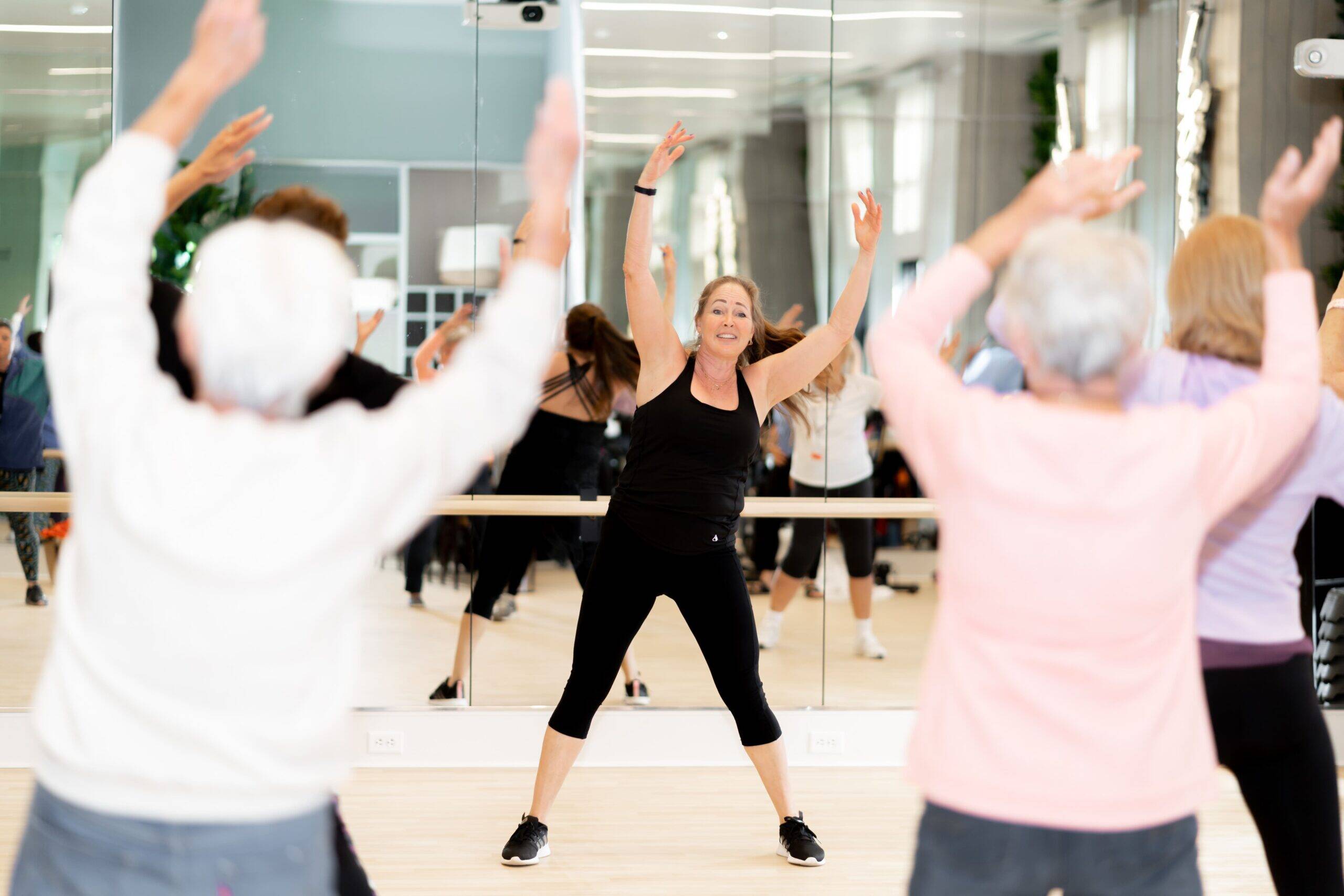 What is your overall impression of the fitness center?
"The whole place is beautiful," Nancy said. "I was there for the ribbon‑cutting celebration and it took my breath away. It's just so pretty – and they thought of everything. It's like living in a resort." 
"I like all the windows … the glass," said David. Whether I'm working out in the gym or—my favorite—sitting in the hot tub and looking out to the pool, the pond, or over the mountains … that view is never going to change. It's just amazing."
"I agree with what everyone is saying. It blew me away. I walked in and had chills. It's like nothing I've ever seen. It's resort living for sure."
Summing things up, Georgia said. "To have all this right here in walking distance from home, where we can work out, swim laps, take classes … It's pure luxury."
At this point, it was clear that we had barely scratched the surface of daily life at Amblebrook—and we hadn't even talked about the clubhouse yet!  Stay tuned for more details about how Amblebrook residents are experiencing everyday joy at this resort‑style 55+ community in Pennsylvania.