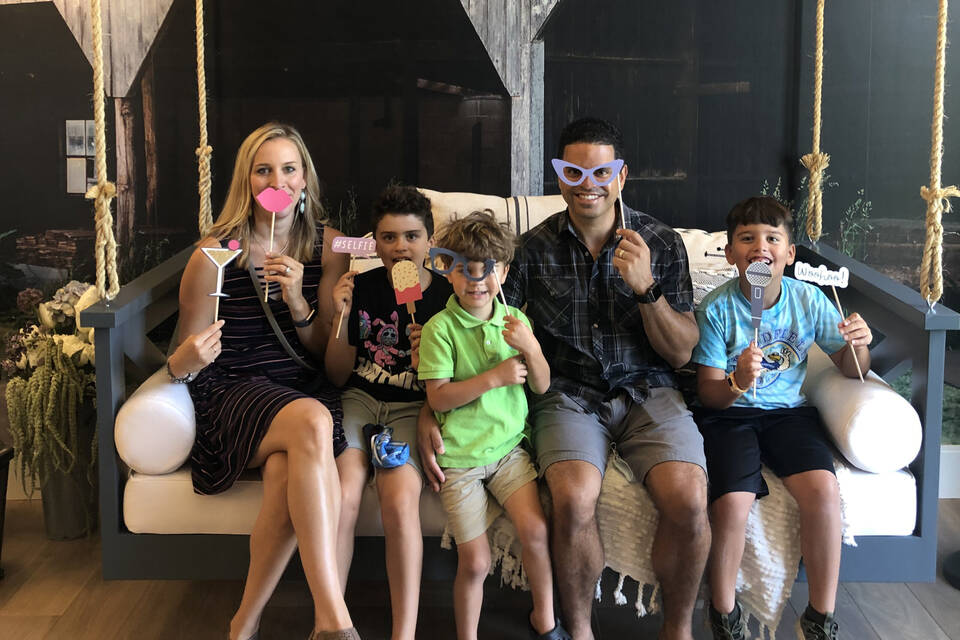 October 28, 2020
Meet Sara
Read on to learn more about Sara Carbonell, Amblebrook's talented VP of Sales and Marketing, whose leadership, experience, and vision continue to put our community in a class of its own.
Q.

Tell us a little about your background and your current role at Amblebrook.

A. After graduating from Loyola with a degree in marketing, I was fortunate to start my career at Pulte Homes/Del Webb, one of the nation's largest homebuilders. I instantly fell in love with the homebuilding industry … it was incredibly rewarding to be part of helping people make one of the most important purchase decisions of their life. After working at Pulte for several years, I accepted a role as regional marketing director for another major builder, where I was responsible for both the Mid‑Atlantic and Midwest regions.  That expanded role gave me the opportunity to appreciate the rich diversity across various parts of our country.
Q.

Have you always worked in the real estate industry?

A. No, in an interesting turn of events, I then had the opportunity to work at the National Security Agency (NSA), where I engaged with brilliant people at all levels of government. During that time, I learned so much about the value of effective policies and procedures. As executive assistant to the chief responsible for the Nation's code generation and production capability—basically, the products referred to as the "nuclear button"—I gained crucial leadership skills. Since I often spoke on behalf of the chief and was accountable for many of the department's decisions, I had to be up to speed on every detail. In addition, my marketing skills came into play on a regular basis as I oversaw large‑scale, formal events that were attended by all ranks of the military. Before completing my eight years at NSA, I also served as chief of staff for the National Manager for National Security Systems (NSS),  which are the systems that are critical to military or intelligence activities. I'm also an entrepreneur and have operated a few businesses of my own!
Q.

That sounds exciting. How did you end up at Amblebrook?

A. My time at NSA was a great experience and I wouldn't trade it for the world. But I've always loved the homebuilding industry and, when one of my best friends told me about the sales and marketing role at Amblebrook, I knew it was the right change at the right time.  Not only would it allow me to get back to the industry I loved, but it provided the opportunity for me to spend more time with our growing family.
Q.

What do you like best about working at Amblebrook?

A. That's an easy question to answer. I'm passionate about the customer experience and I feel a sense of responsibility to make it the best it can be for each buyer. The way I look at it, everyone comes from a difference place—each person has a story to tell—and I love hearing about those journeys. In fact, living in Montgomery County, Maryland has given me an advantage in understanding what truly motivates buyers who come from this area … things like traffic congestion, cost of living, and overall lifestyle.   

I understand that, for our Amblebrook residents, it's more than just buying a house—they are choosing to create a life here, and I want to know what they look forward to the most at this stage of their journey. It's all about perspective and I try to continuously expand my view.  I love that part of my job.
Q.

Let's switch gears. What is your favorite thing to do in the Gettysburg area? 

A. Gettysburg is charming, and it has so much to offer. I love the food and drinks at Mason‑Dixon Distillery. It's a great local business. And, when I bring the family to Gettysburg, we head over to the Nerd Herd, a unique little store—run by students—where our whole family can play games together.  My kids love it.
Q.

How do you like to spend your free time? 

A. Well, I don't have a lot of that these days, but when I'm not working, you're likely to find me at some sort of sports activity with our three boys.  Health and fitness have always been important to me so I enjoy all the activity … chasing our 4‑year‑old around the park, watching our 9‑year‑old play soccer, or running alongside our 8‑year‑old at his cross country practice. I haven't even embarrassed him—yet!  

But sports is only part of it. Faith is central to our family and we spend a lot of time volunteering together. We're very involved with the Awanas club at our church and I also serve as the director of outreach. Doing things as a family and involving our boys in giving back are priorities for my husband and me.  
Q.

How would you complete this sentence? "Bet you didn't know that I …"

A. Some people might be surprised to know that I swam competitively for 15 years … from age 6 to 21. It's one of the main reasons I went to college at Loyola in Baltimore because it's Division 1 for swimming.  It turned out to be the perfect decision. As an All‑Academic Collegiate Athlete, I competed in a sport I loved while getting a great education.   
Q.

Is there anything else you'd like to share?  

A. I'd definitely like to mention how proud I am of our team at Amblebrook. Having been in leadership positions in large‑ and mid‑sized organizations, I've learned that the greatest successes come from nurturing strong relationships. And that begins with hiring people who have integrity, valuing their involvement, and then freeing them up to do incredible things. That is so true of our team.