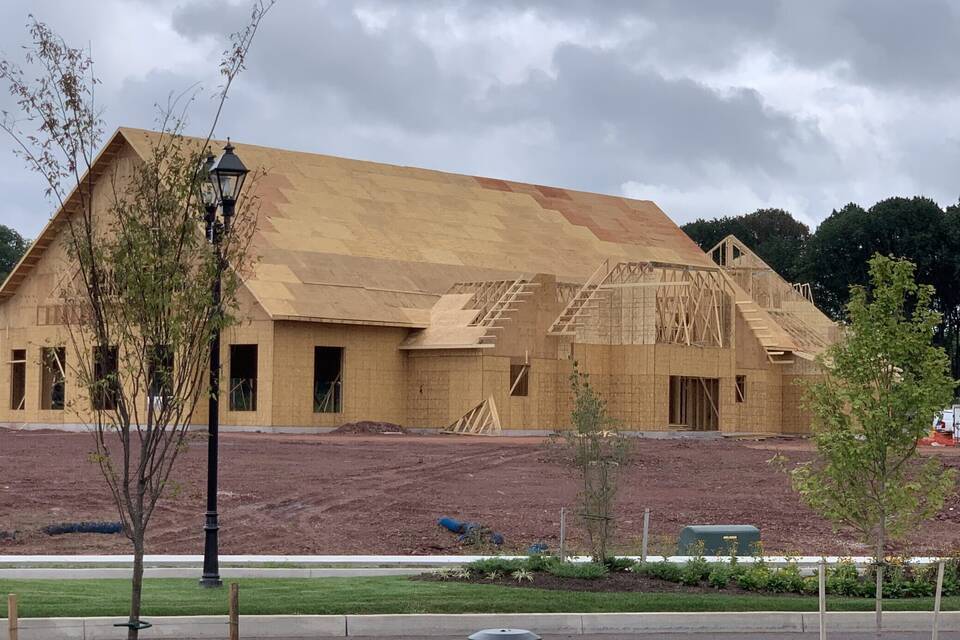 October 28, 2020
Rock Creek Club – Now Under Roof!
Now that we've happily settled into our first resort‑style amenity—the 6,000 square foot Boulevard Welcome Center—we're excited to announce that you'll soon be creating more memories at Rock Creek Club.  When the clubhouse is complete, we'll be adding another 20,000+ square feet of beautiful indoor space for casual gatherings, game nights, educational opportunities, events, and so much more. That means you'll soon have almost 30,000 square feet of combined indoor amenities to explore with neighbors, family, and friends. And, that doesn't even count the acres of outdoor features such as the fishing pier, patios, fire pit, walking trails, and more, now in process!
Here are just a few of the exciting benefits you can expect from your spectacular new clubhouse:
The PreAmble Lounge and Bar, your neighborhood gathering place
A Game Room, complete with shuffleboard and billiards tables
The Learning Center with state‑of‑the‑art theater for movie nights and sports parties
A Card Room, great for poker or your favorite card game
Our Creek Farm Kitchen where you can cook up a new hobby or fine tune your culinary skills
The Grand Ballroom for social gatherings and special events
More spaces to explore, inside and out
It's easy to see why this valuable amenity will be the heart and soul of Amblebrook.