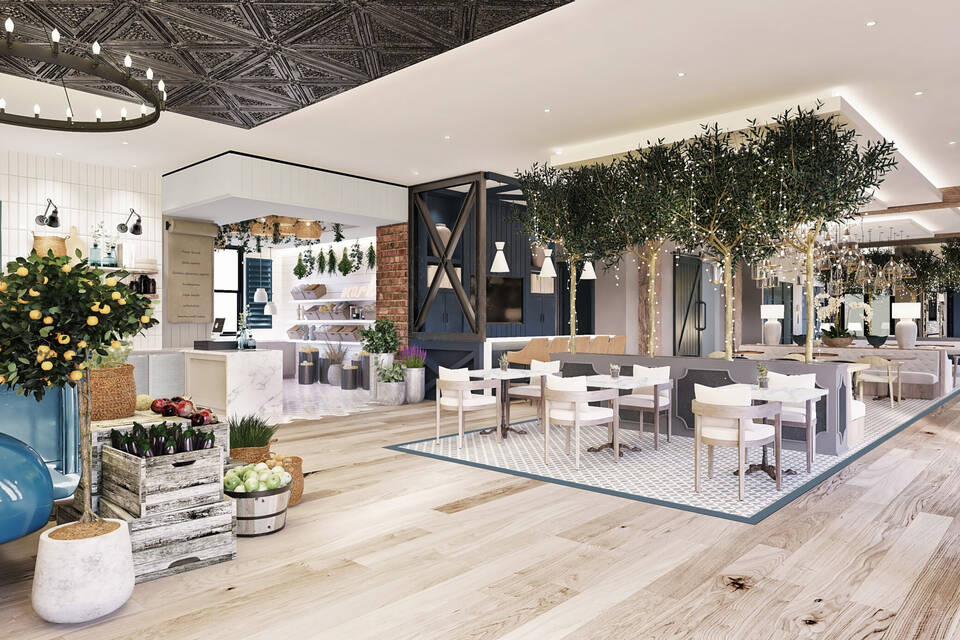 June 18, 2020
The Boulevard Welcome Center
At the Boulevard Welcome Center, you'll find The Heartland Market & Café, where you can choose from a list of craft coffee, tea, and other beverages along with light snacks. All of this is served up by a team from The Ragged Edge Coffee House, hailing from downtown Gettysburg. Specialty items from local vendors such as Hollabaugh Brothers will be available for sale, allowing you to experience the rich Pennsylvania harvests and tastes of Gettysburg. Those new to the area will find opportunities to learn more about the surrounding area and the Amblebrook lifestyle.
As the cornerstone of the community, the Boulevard Welcome Center is the first of several
Amblebrook amenities
, and in many ways, it's one of the finest. While the Rock Creek Clubhouse and Sports and Wellness Campus are being completed, the Boulevard Welcome Center will be a hub of activity, information, and social events. We'll be hosting meet‑and‑greet gatherings and happy hours that make it easy for you to get to know future neighbors and friends. This beloved amenity will thrive as a favorite gathering place before and after our other resort‑style amenities are in place.
The Boulevard Welcome Center will soon be ready for visitors, and we can't wait to share this incredible new space with you!