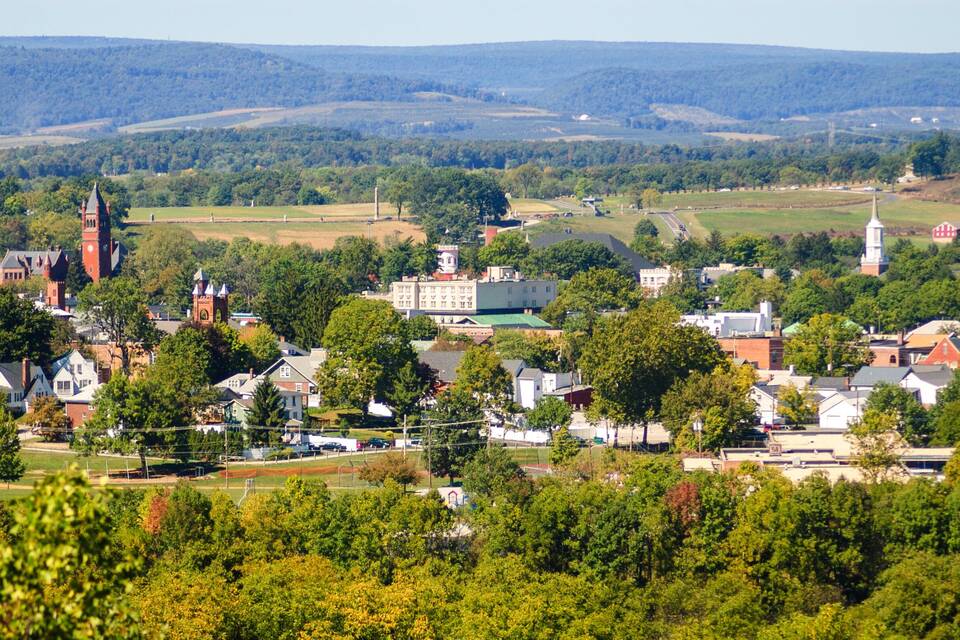 July 15, 2021
Retiring in Gettysburg for Small Town Living with Big Benefits
If you've been considering great places to retire, it's no surprise that Gettysburg PA is coming up on your list. When you retire in Gettysburg, you'll enjoy living in one of America's most beloved small towns with the added benefits of a thriving local culture, daily access to a bounty of fresh Pennsylvania produce, an abundance of year‑round activities, and the security of a tax‑friendly environment. With this attractive list of favored features, it's easy to see why so many retirees are searching for active adult communities in Gettysburg, PA.
Discover a legendary lifestyle.
Living in Gettysburg, PA offers a lifestyle like no other.  No matter where you travel in the world, the mention of Gettysburg conjures up images of an iconic place with a legendary history. Beloved as a pivotal chapter in the American story, this small town continues to live up to its rich heritage. Whether you traverse the honored battlefields with your grandkids, stroll through museums with friends, or plan a cozy sunset picnic overlooking the Eternal Light Peace Memorial, you'll never run out of things to learn and places to explore.
With its small‑town charm and historic landscape, the city of Gettysburg is nationally appreciated, drawing millions of annual visitors with attractions for people of all ages. In historic Gettysburg, double decker bus tours are a great way to sit back and relax as you take it all in.  And you'll find plenty of fun for the kiddos, ranging from the Kids' Night: Farm Olympics at Hollabaugh Bros to Ghost Stories Around the Bonfire at the Battlefield Bed & Breakfast.  Foodies will flock to the Family Cooking Class: Red, White, and Blueberry Roll, a culinary class that celebrates the harvesting of everyone's favorite summer berries.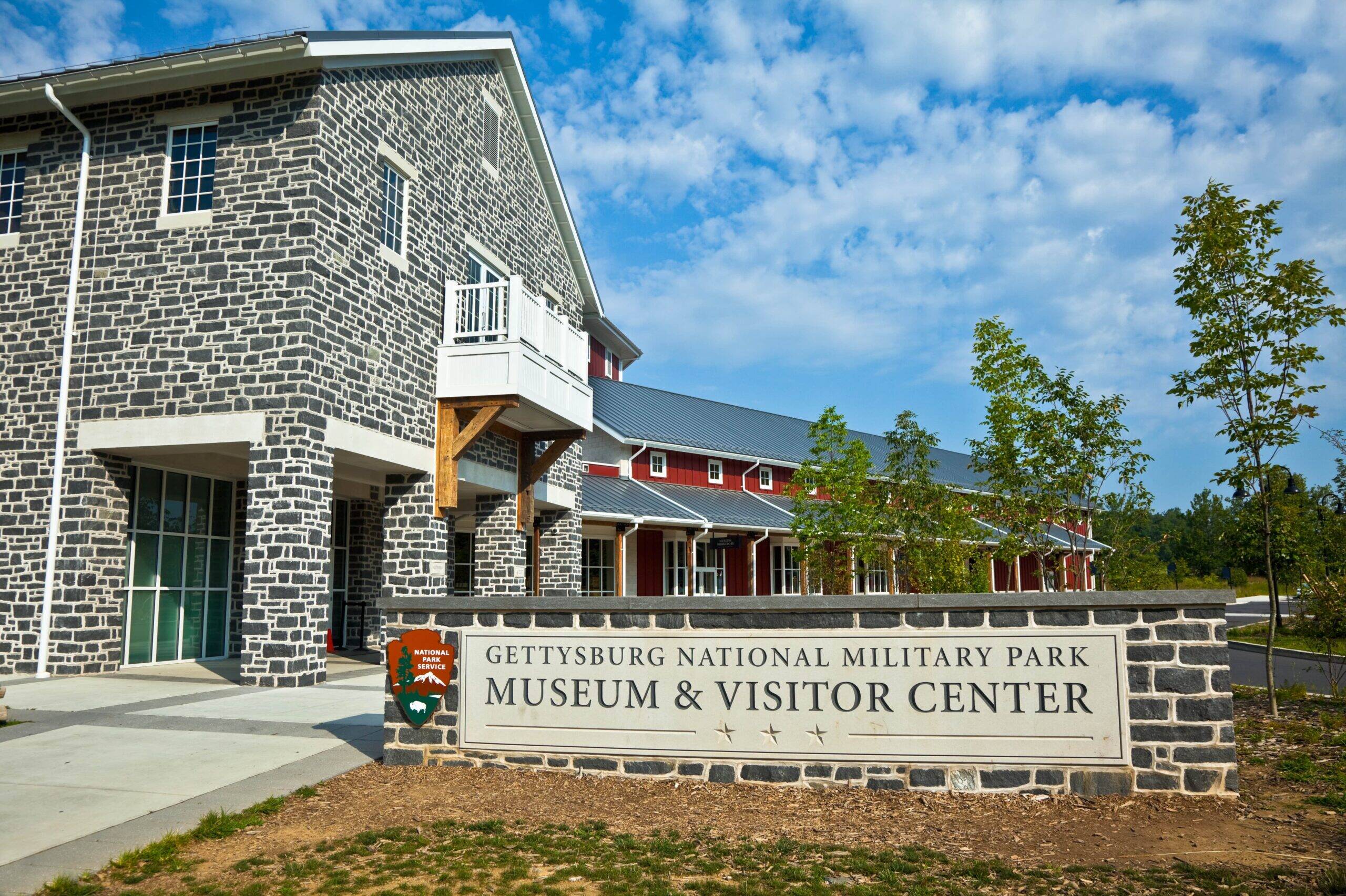 Enjoy an abundance of year‑round activities.
The historic town of Gettysburg, PA provides happiness for all seasons, and each one is unique. The diverse landscape, scenic waterways, and accommodating climate offer varied opportunities for golfing, skiing, hunting, fishing, boating, biking, kayaking, and more. In addition to local parks and attractions, the famed Appalachian Trail is just 30 minutes away.
Want to spend more time with the grandkids? There's no shortage of things to do when you retire in Gettysburg. Head out on a fishing adventure in the spring, explore waterways in a kayak when summer heats up, take a hike in the fall, and gather the family for a winter ski adventure. When you finally set aside some time for yourself, you'll find everything close at hand. Play a round of golf, tour a winery or brewery, or stroll the streets of Gettysburg—it's all right here.  Looking for more ways to pursue your interests or learn something new?  Check out the educational offerings at Gettysburg College or Mount St. Mary's University in nearby Emmitsburg, Maryland.  You'll soon see that this area offers year‑round attractions that inspire you to celebrate each day your way.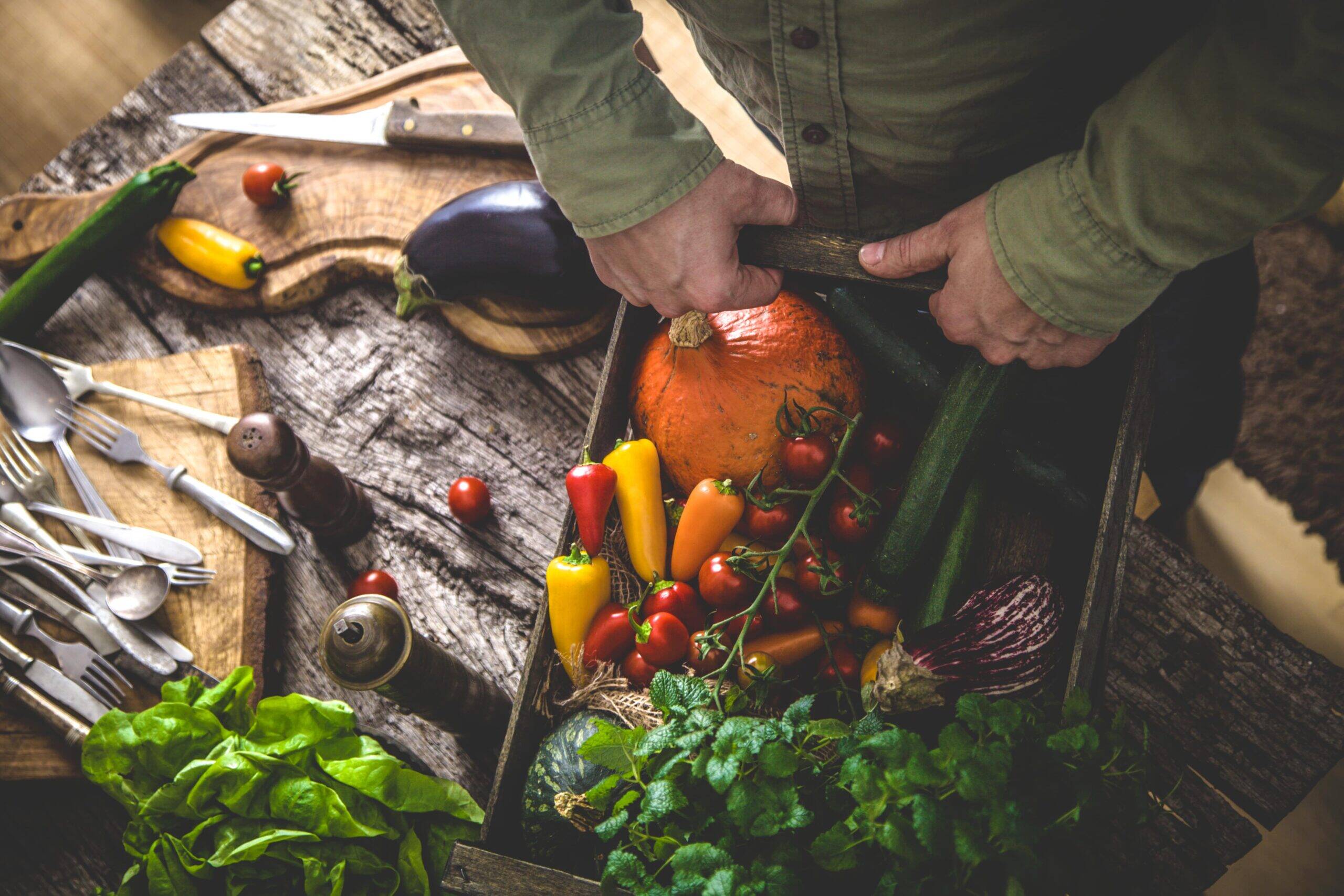 Join the foodie revolution and harvest some happiness.
Gettysburg means being part of a community that is deep‑rooted in farm‑to‑table goodness that has nourished families for centuries.  Our restaurants and farm stands dish out nutrient‑rich produce and farm‑fresh bounty that are plucked, produced, and plowed in the Pennsylvania heartland. With over 20,000 acres of fruit orchards in Adams County, rich produce is always ripe for the picking.  Thriving as a bountiful region for over a century, the historic South Mountain Fruit Belt is the heart and soul of fresh nourishment.  Here, healthy eating is rooted in lush soils, sweet sunshine, and fortifying showers. This rich setting sets the stage for premier active adult living in Gettysburg, PA.
In these abundant surroundings, agriculture is more than planting and plowing; it fuels better living.
Looking for a restaurant that honors these fresh flavors and unique surroundings?  Check out One Lincoln, located in the Gettysburg Hotel, a legend in Gettysburg, PA history. But that's only the start of what you'll find when you explore the eateries in this eclectic area, where you'll discover everything from laid‑back lunches to family funfests and special occasion dining. Want to learn more? Use this handy guide to narrow down your choices.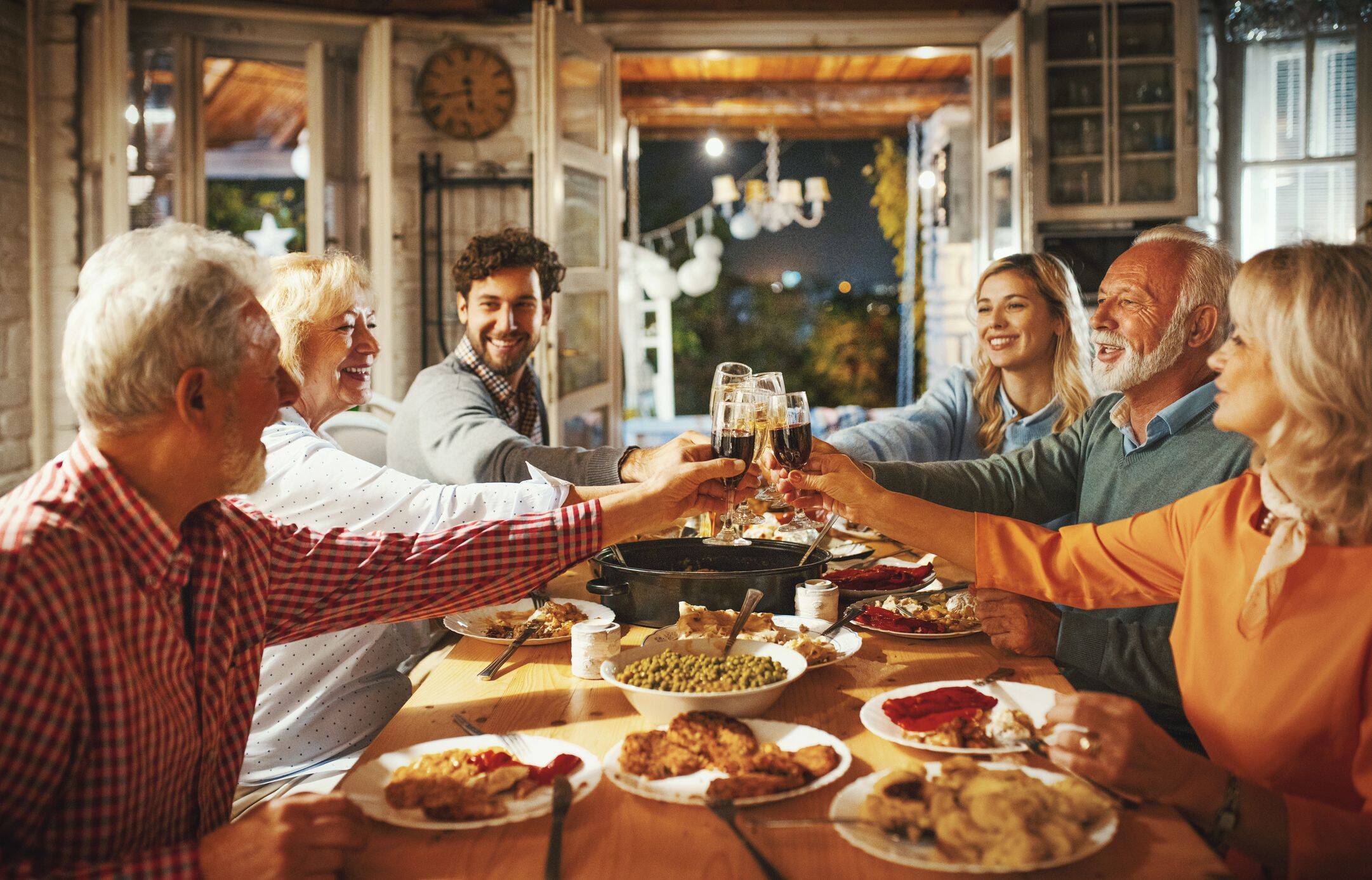 Indulge your spirit of wanderlust.
Gettysburg puts you in touch with everything you need, including shopping, services, and vibrant local culture. For carefree convenience, a variety of healthcare providers, pharmacies, and shops are close at hand. In this charming setting just an hour and a half from Washington's Capital Beltway, you'll discover a new lifestyle that captures the true American spirit, with ample opportunities to learn, energize, and explore. When you retire in Gettysburg, friendships will flourish beyond your doorstep as you gather with neighbors at quaint boutiques, lively pubs, and fine restaurants.
If traveling is your thing, you'll find easy access to airports and highways that connect you to the next big adventure.  Nearby thoroughfares, including US‑15, US‑30, I‑70, and I‑270 provide access to the major markets and transportation services of Washington, D.C., Baltimore, MD and Harrisburg PA, making it easy to stay in touch with children, grandchildren, and friends.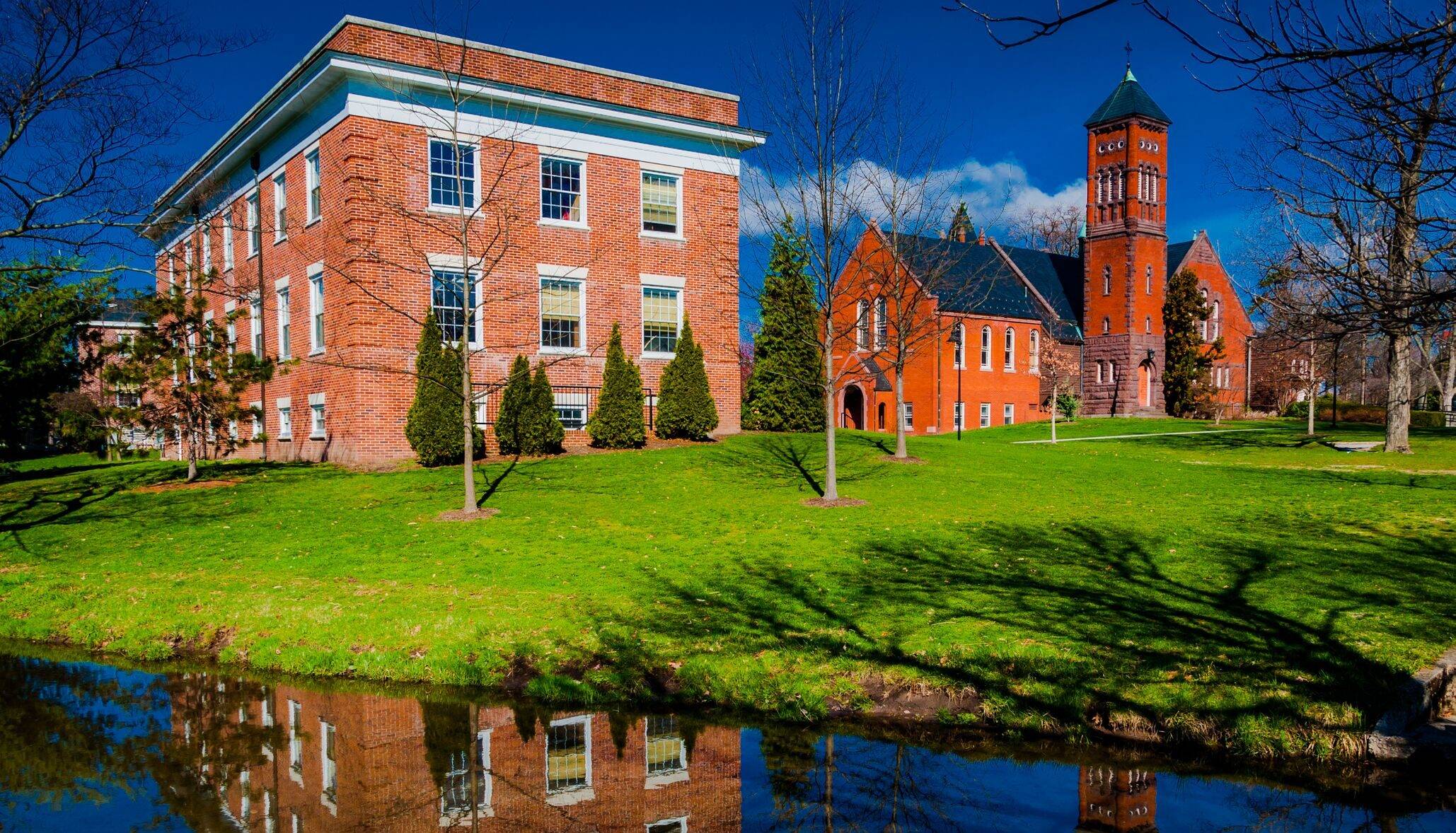 Live close to it all.
Moving to a new town is more fulfilling when you discover a community that fits just right. Amblebrook at Gettysburg is the perfect match for smart people who are ready to get more from life. Located just off US Route 15, Amblebrook is a top‑tier 55+ community in Gettysburg, PA that lives up to the promise of providing more everyday joy for your retirement adventure. Here, locals link hearts and minds in a spirit of joining in, venturing out, and giving back.
Rooted in the historic Gettysburg setting, Amblebrook encourages a healthy, vibrant lifestyle for those who want to fulfill the next chapter of their lives with renewed vitality. From the grand entrance and full‑service amenities to the carefully designed neighborhoods, Amblebrook draws inspiration from natural elements such as wooded areas, rolling hills, open spaces, and rustic views. Here, you'll learn, play, and form friendships.
Make Gettysburg your new happy place.
Whether you're retiring in Gettysburg, PA or starting a new chapter in life, you'll always be surrounded by the historic ambiance and charming, authentic character. Most of all, you're sure to be greeted by plenty of friendly smiles that welcome you back again and again.  It's easy to see why there's so much to love about Gettysburg and the nearby Amblebrook community. But don't just take it from us.  When it comes to understanding what makes this area truly special, a homegrown perspective tells you everything you need to know.