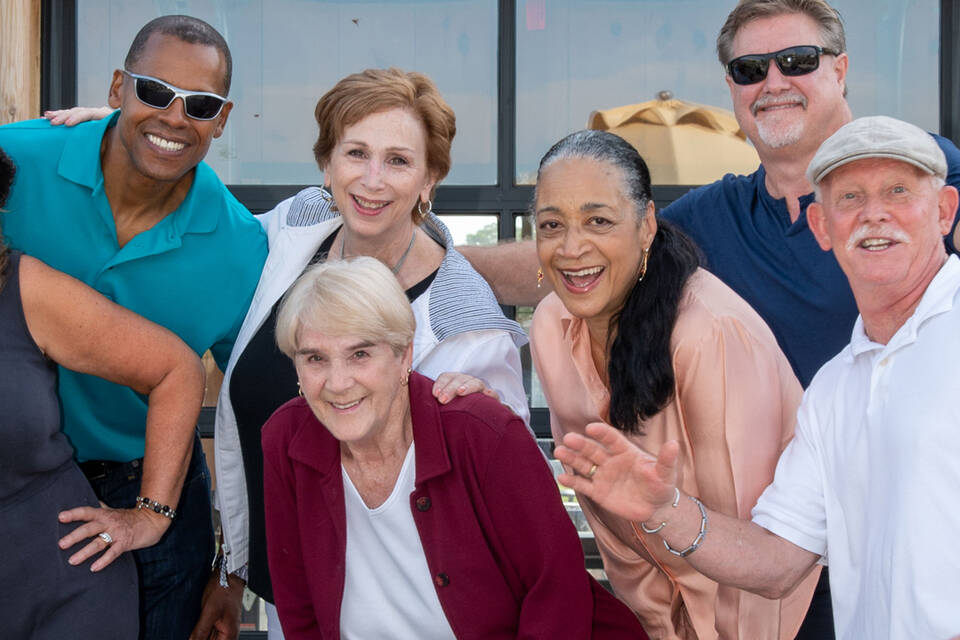 February 17, 2023
2022: A Year in Review for Amblebrook at Gettysburg
Wow – what a year! The opening of Rock Creek Fitness Center in 2022 expanded Amblebrook's indoor amenities to over 50,000  square feet of spectacular spaces! In addition, our unprecedented partnership with WellSpan Health reinforces Amblebrook's commitment to being a wellness‑focused active adult community – from pickleball games and water aerobics to Zumba adventures and spa retreats, our residents are enjoying on‑site access to fitness and holistic living benefits that keep everyone at the top of their game.
In addition to adding amenities, hosting socials, and creating farmers market fun, we helped our residents develop rewarding clubs, events, and traditions that will stand the test of time. Best of all, in 2022 we had the opportunity to enrich our neighborhood by welcoming over 200 new households to the Amblebrook family.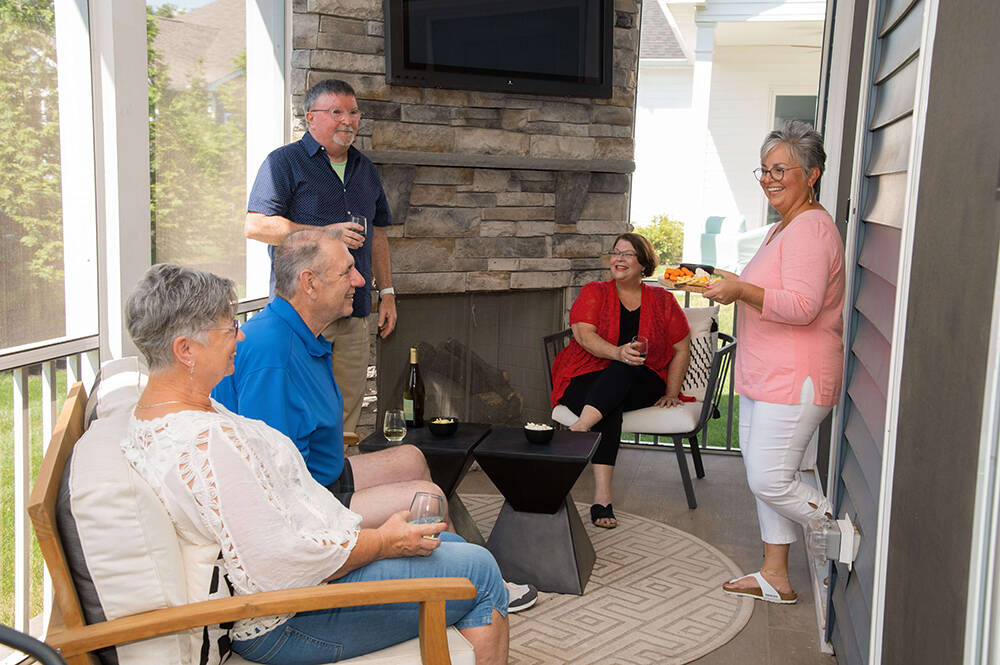 Want to learn more about everyday joy at Amblebrook? Here are just a few of our favorite things from 2022: 
JANUARY
Everyday joy at Rock Creek Clubhouse
We rang in the new year by filling Rock Creek Clubhouse with non‑stop opportunities for everyday joy. Since opening in the fall of 2021, this spectacular 24,000‑square‑foot space has been the center of activity and fun. Mason‑Dixon Distillery & Restaurant helped us start the year out right by hosting a sizzling‑hot cooking demonstration in our state‑of‑the‑art Nourish Kitchen.
FEBRUARY
Celebrating our 100th household
There's always a reason to smile at Amblebrook and in February we gathered to honor our 100th homeowner to the community—coming all the way from Washington state!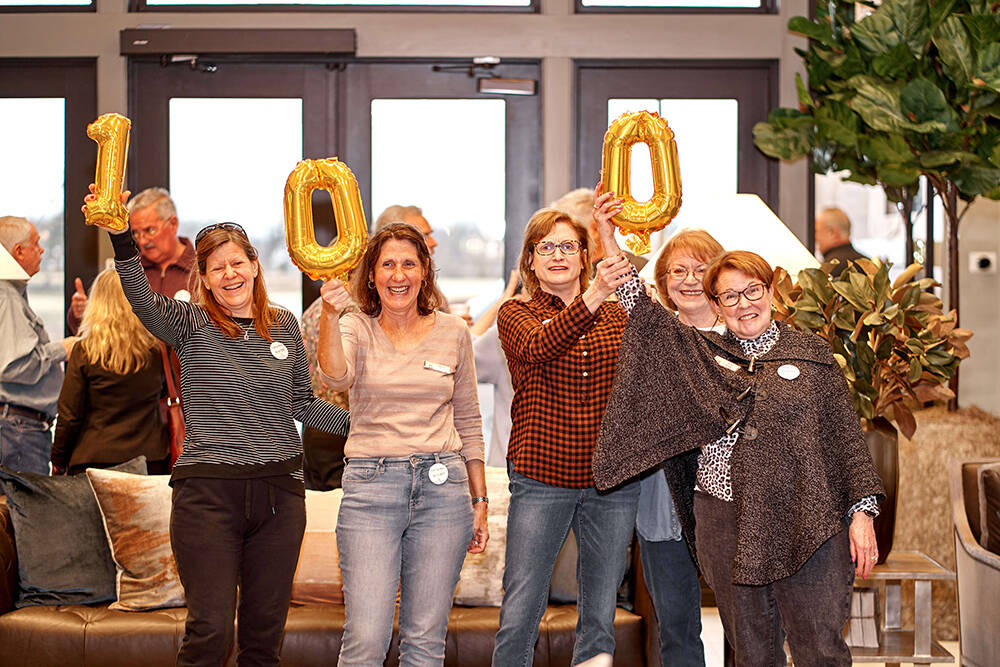 MARCH
Decorating tips put residents a step ahead
Early spring was the perfect time for clubhouse interior designer, Megan Sherwood, to guide Amblebrook residents through the latest home trends in a Virtual Interior Design class.  Later in the month, residents joined for a one‑of‑a‑kind evening that featured wine pairings with Girl Scout cookies! Be sure to ask about their favorite combos!
APRIL
Music and merriment are always in style
In April, the fun at Rock Creek Clubhouse continued with games, clubs, and an evening of Rhythms & Brews with Gary Leigh Brown Band and Battlefield Brew Works.
MAY
Summer ushered in new amenities: Happy Tails Dog Park and Spectacular Sports Courts
What could be better than a play date for your pups in their own special space? How about following it up with a neighborhood pickleball challenge?  In May, we expanded the fun with outdoor amenities that keep our residents—and their furry friends—at the top of their game!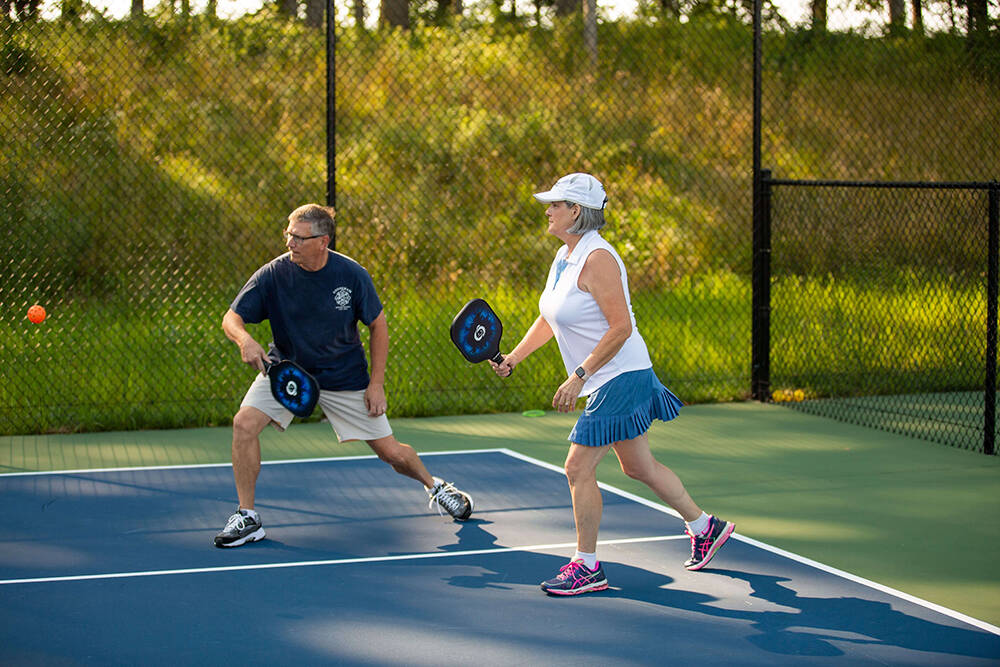 JUNE
Big news!  An unprecedented partnership with WellSpan Health!
The excitement grew last summer with the announcement of our partnership with WellSpan Health, revolutionizing the community's wellness benefits for our residents. Serving people in Adams County, Pennsylvania, and northern Maryland for over 100 years, WellSpan brings a wealth of knowledge and experience to the active adult community at Amblebrook. The new collaboration adds a significant number of services and programs, including  physical therapy, mind & body programs, pharmacy services, telehealth & digital services, and more.
JULY
Christmas in July? Why not?
In July, Amblebrook residents and guests enjoyed a mid‑summer treat from experts at The Christmas Haus.  Hosted in our spacious Canvas Studio art venue, a German glass‑blowing artisan mesmerized the group with rare glass‑blowing talent.
AUGUST
A celebration of WellSpan benefits
A warm‑weather event highlighted our partnership with WellSpan Health, providing on‑site wellness programs, screenings, pharmacy services, and more.  In addition, in August we began hosting Music at the Markets at our on‑site Harvest House Farmers Market, with live music and local vendors.
SEPTEMBER
Day of Joy – End of Summer Edition
We bid a fond farewell to summer and celebrated new beginnings with the unveiling of our spectacular Community Hall. Opening to rave reviews, this jaw‑dropping performing arts theater is the showplace for fabulous events that wow.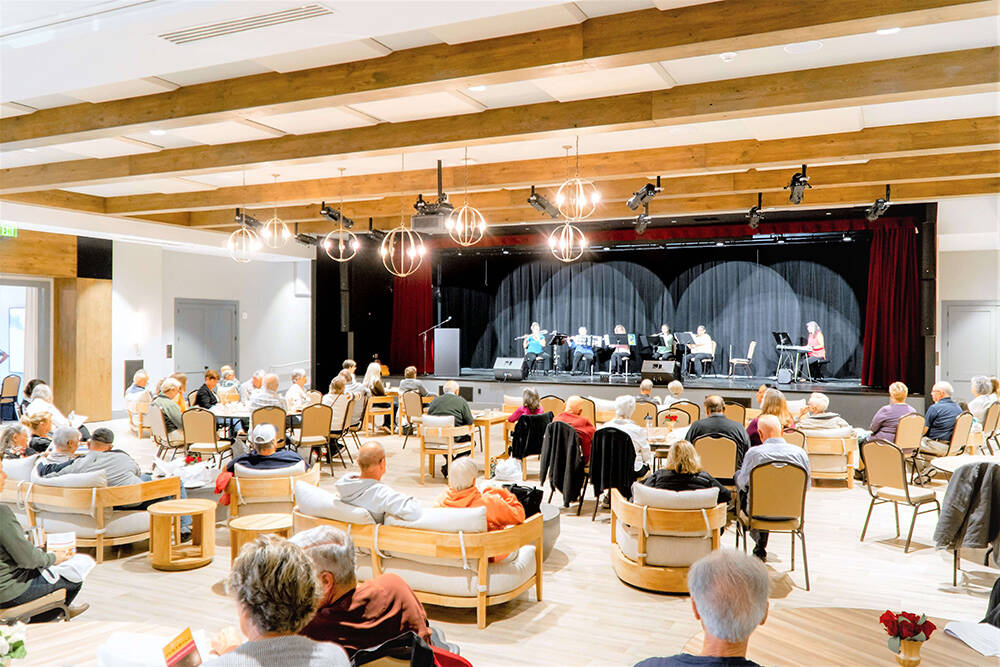 OCTOBER
Amblebrook wins six major awards – including Community of the Year!
It's always a team effort at Amblebrook and we couldn't be prouder of the group that received six awards from the Northern Virginia Building Industry Association (NVBIA), including the coveted Community of the Year prize! As the Community of the Year winner, Amblebrook was singled out by the judges for excellence in land use, street design, and amenities, along with strong merchandising, website, and marketing efforts.  We're happy to provide our residents with an award‑winning living environment!
NOVEMBER
Rock Creek Fitness Center opens the door to a spirit of well‑being
Featuring strength and cardio equipment, indoor pickleball and basketball courts, and wellness suites, along with an indoor pool and spa, Rock Creek Fitness Center is a high‑tech facility that expands the community's campus of interior amenities to over 50,000 square feet of spaces for socializing, learning, and engaging in fitness‑oriented activities. A highlight of the innovative fitness center is the community's groundbreaking partnership with WellSpan Health, giving residents onsite access to physical therapy assistants, mind and body programs, pharmacy services, and more.
Later in the month, we unveiled an expansive impact wall at the Boulevard Welcome Center entitled "A History of Hunterstown," a jurisdiction that played a pivotal role in American history. The impact wall at Amblebrook will continuously highlight the area's historical significance for residents and visitors to the community.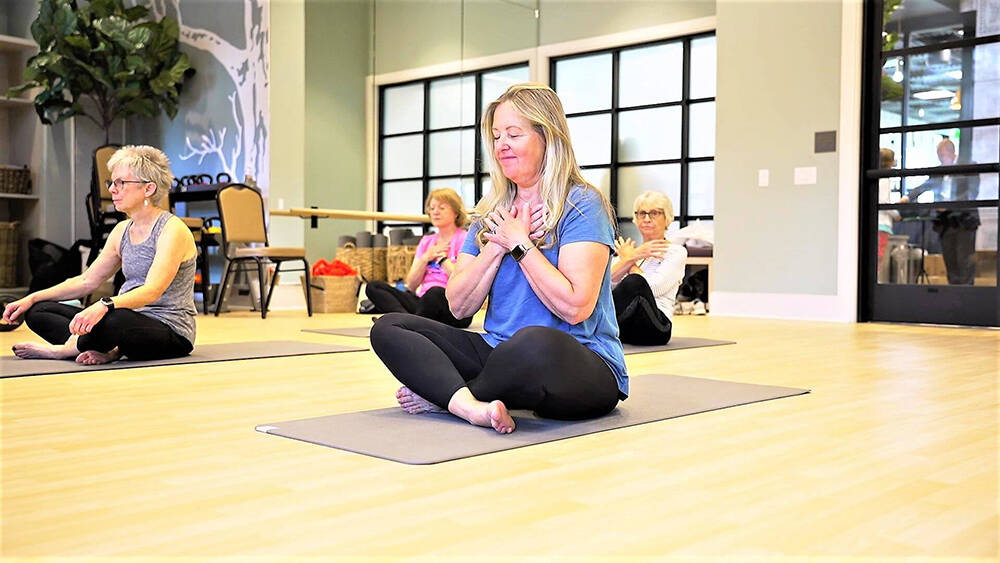 DECEMBER
Looking back with fond memories and ahead with great expectations
In December, activity continued at Rock Creek Clubhouse and Fitness Center, with residents gathering for socials, exercise classes, and holiday events.  From ongoing farmers markets and Saturday socials to weekly clubs, and the opening of spectacular new amenities, it has truly been a year filled with more everyday joy.  We can't wait to see what the new year holds!