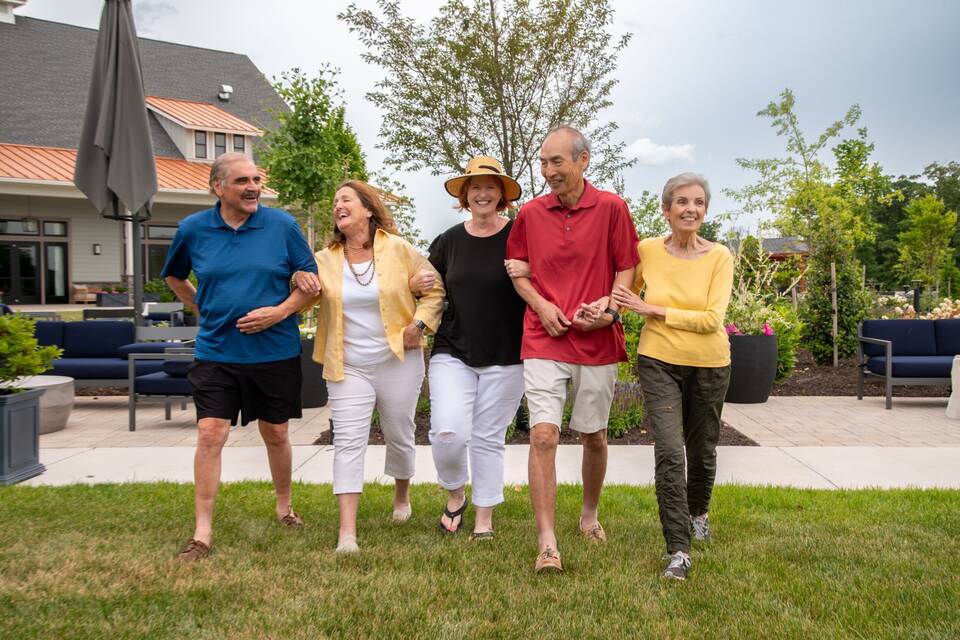 July 14, 2023
ABC27 Feature Spotlights Amblebrook
Amblebrook's Director of Marketing, Sara Carbonell, along with Crown Community's Mid‑Atlantic General Manager, Matt Flickinger, joined the host of ABC27's "Good Day PA" segment to spread the word about Gettysburg's premiere 55+ community, highlighting its suite of luxurious resort‑style amenities and enriching activities.

Abundant Amenities
Beginning with an introduction of Amblebrook at Gettysburg's slate of five hand‑picked home builders and spacious homesites, the discussion soon shifted to the over 50,000 square feet of indoor amenities located on‑site. From pickleball and an interactive exhibition kitchen to a bar and lounge with just the right ambience for friendly get‑togethers, the host was struck by the sheer number of options for fitness, recreation, and entertainment available to residents without ever needing to leave the grounds.
Matt was also quick to point out that there are plenty of outdoor amenities, too – perfect for residents who want to stay active and adventurous in their golden years. With pickleball and tennis courts, a pair of shaded and fully fenced dog parks, an outdoor pool, and more than five miles of beautifully maintained walking paths that meander throughout the community, there's never a dull moment or a shortage of things to do.
An Award‑Winning Lifestyle Program
Amblebrook's thoughtfully curated lifestyle program was also a hot topic of conversation – with a full time fitness manager and lifestyle director at the ready, the community is home to more than 40 clubs, and last year there were over 1200 events for residents to participate in – from heartwarming local charity events to unforgettable travel experiences with new friends, there are endless opportunities to forge new bonds and create memories to last a lifetime.

A Genuine Sense of Community
When asked about the best way to visit Amblebrook and learn more about the community, Matt discussed the process of getting in touch and taking a personalized tour and explained the importance of getting to know each prospective resident, their interests, and their expectations in order to create a tailored experience that fits their needs.
In a second "Good Day PA" segment, Sara also pointed out that visitors who want to see what Amblebrook has to offer in person will also have the opportunity to meet and chat with current residents, as well as drop in to participate in any club or activity that is taking place during their tour. In fact, the community is so welcoming that some visitors even end up being invited into a resident's home!

Amblebrook Brings More Everyday Joy
With such a wide range of top‑tier amenities, endless activities to choose from, and a beautiful, historic backdrop that provides the ideal blend of small‑town charm and modern convenience, it's easy to see what makes Amblebrook the ideal active adult community in Gettysburg.
If you're ready to experience more everyday joy and see what Amblebrook can offer you, get in touch with our team today to chat or schedule a tour. We can't wait to welcome you to the community!