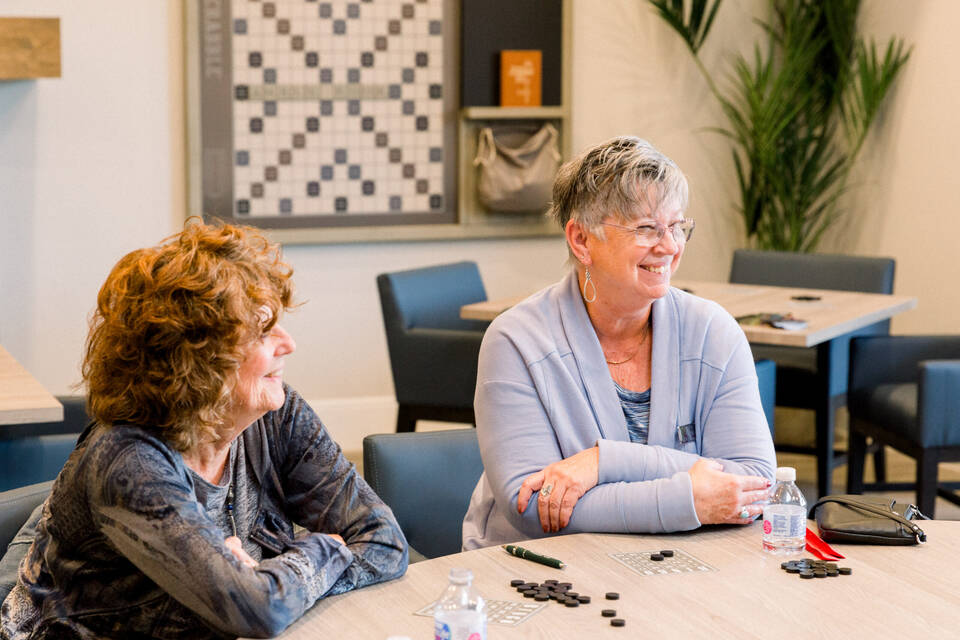 February 3, 2022
Everyday joy is a way of life at Amblebrook, the best new community in Gettysburg, Pennsylvania.
Last year was chock‑full of milestones. From the opening of our stunning new clubhouse to the groundbreaking of our state‑of‑the‑art fitness center—and a long list of high points in between—it's easy to see why Amblebrook emerged as the most popular new community in Gettysburg, Pennsylvania in 2021. In fact, we had the opportunity to enrich our community by welcoming 80 new families to Amblebrook last year.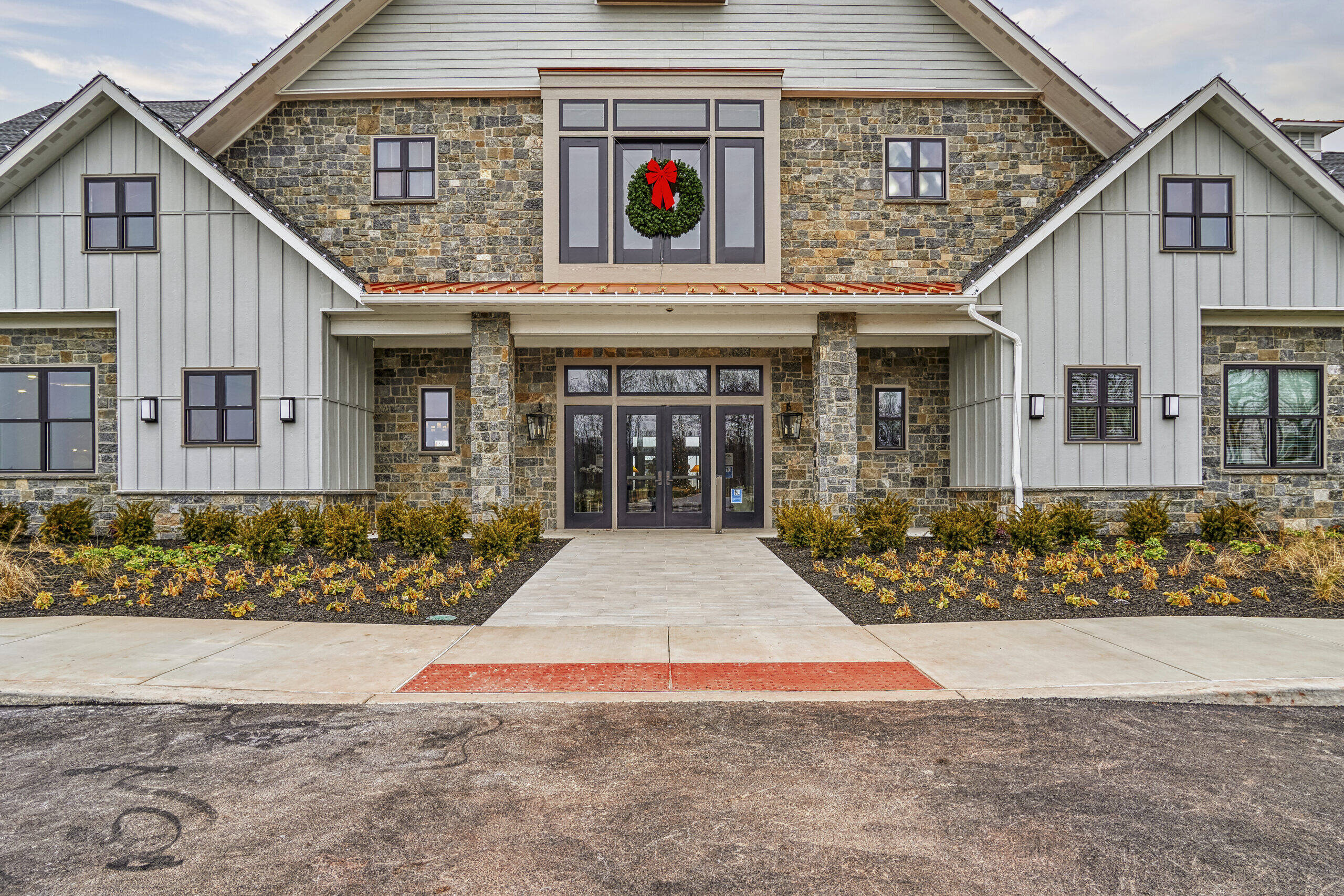 Rock Creek Clubhouse hit the ground running—in stunning style.
Momentum was built in 2021 with the opening of our 24,000 square foot clubhouse, now the scene of Mahjong games, happy hours, food demos, paint and sip evenings, yoga classes, spur‑of‑the‑moment Karaoke nights, and so much more. From foodies and fitness buffs to sports fans and art aficionados, anyone planning to retire in Gettysburg will find something to love at Rock Creek Clubhouse. Want to learn more about why Amblebrook is the top choice among new communities in Gettysburg, Pennsylvania? Our full‑time Lifestyle Director would love to give you a tour! 
In the meantime, here's a quick look at the uniquely appointed rooms that comprise this stunning space: 
Nourish Kitchen: Learn from experts at state‑of‑the‑art cooking stations with high‑tech features 

Indigo Game Room: Start a card club or stop by anytime for impromptu fun

Sage Theater: Listen to a TED talk, watch games on the big screen, and enjoy movie nights in theater‑style seating

Tempo Lounge Music Café: Jam with fellow musicians or sit back and enjoy the ambiance

Canvas Art Studio: Fine‑tune your talent, develop a new skill, or teach a class

The Lounge & Bar: Gather for happy hours and special celebrations or meet up with neighbors

—

just because

Amblebrook Central Concierge: Plan a day trip, group excursion, or family gathering

But wait … there's more.
Rock Creek Club was only part of the story in 2021. We followed up on that expansive amenity by breaking ground on another 24,000 square feet of space exclusively devoted to fitness and well‑being. With plans to open late this year, Rock Creek Fitness Center will be filled with cutting‑edge features and wellness benefits, exemplifying the highest standards for a 55+ community in Gettysburg, PA. To round out our 2021 story, we expanded the walking and cycling trail system, enabling our residents to enhance their outdoor exercise routine while enjoying our scenic community.  
As we launched new amenities and welcomed new neighbors to the community, last year was the perfect opportunity to count our blessings and re‑energize our brand. We created a new logo, vibrant colors, and an engaging website, all inspired by the fulfilling Amblebrook lifestyle.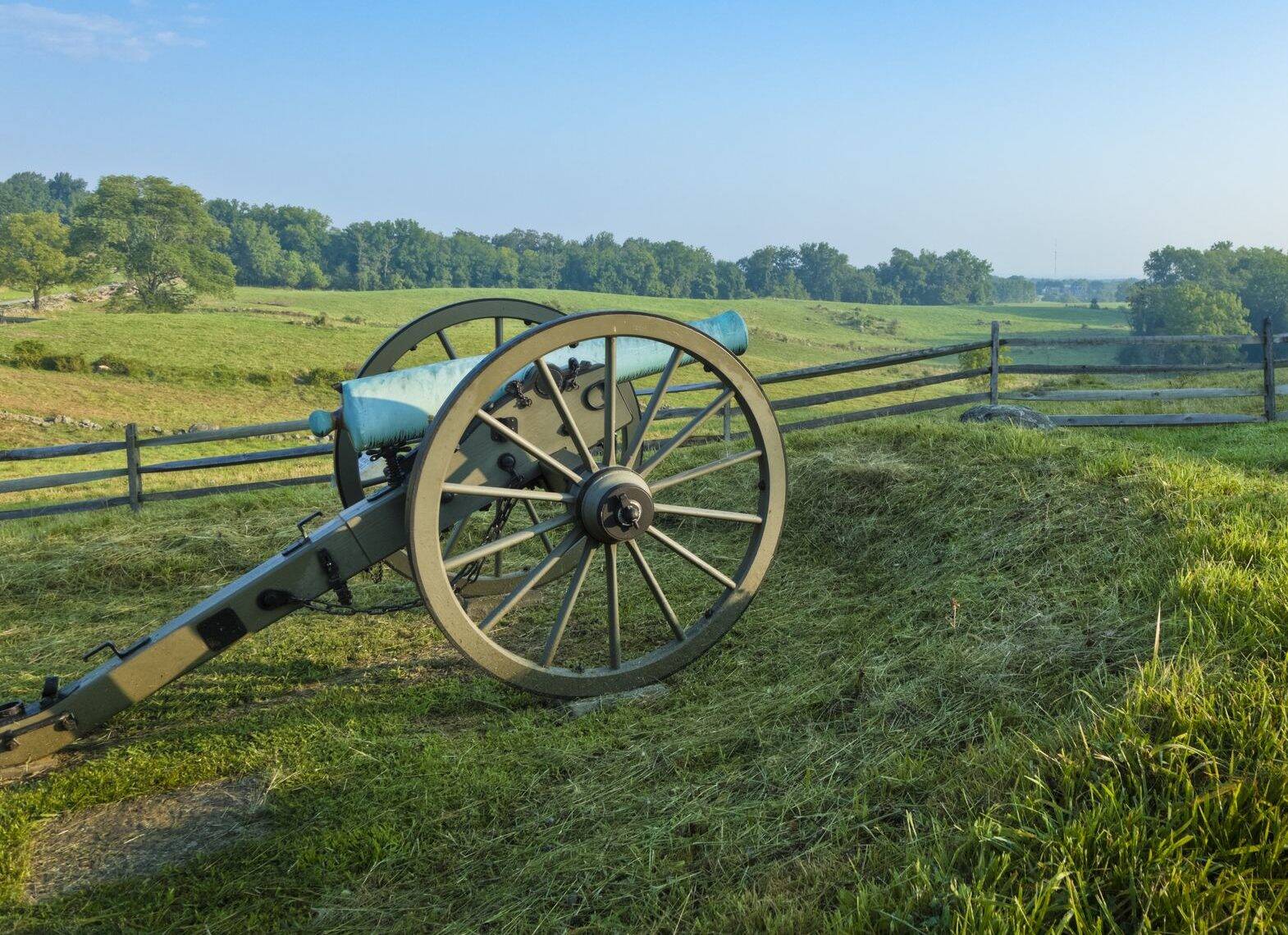 Residents of Gettysburg enjoy year‑round benefits.
Those who moved to a new home in Gettysburg in 2021 were treated to everyday joy in vibrant surroundings: hiking along historic trails, attending charming holiday festivities, shopping for fresh produce, tasting local craft beverages at the Adams County Pour Tour, and so much more. 
Want to learn more about why you'll love the year‑round benefits of living in a 55+ community in Gettysburg, PA? Here are some of our favorite seasonal activities in this iconic setting:
Golf at Meadow Brook, Cedar Ridge, The Links at Gettysburg, and more

Attend the Spring Antique Show 

See the town from a double‑decker bus or join an evening ghost tour

Catch a concert at Jack's Cider House

Treat the grandkids to festival fun

Enjoy a scenic drive with striking autumn views

Indulge in unique dining and shopping adventures

Experience festive parades and seasonal events

Watch concerts and performances at the Majestic Theater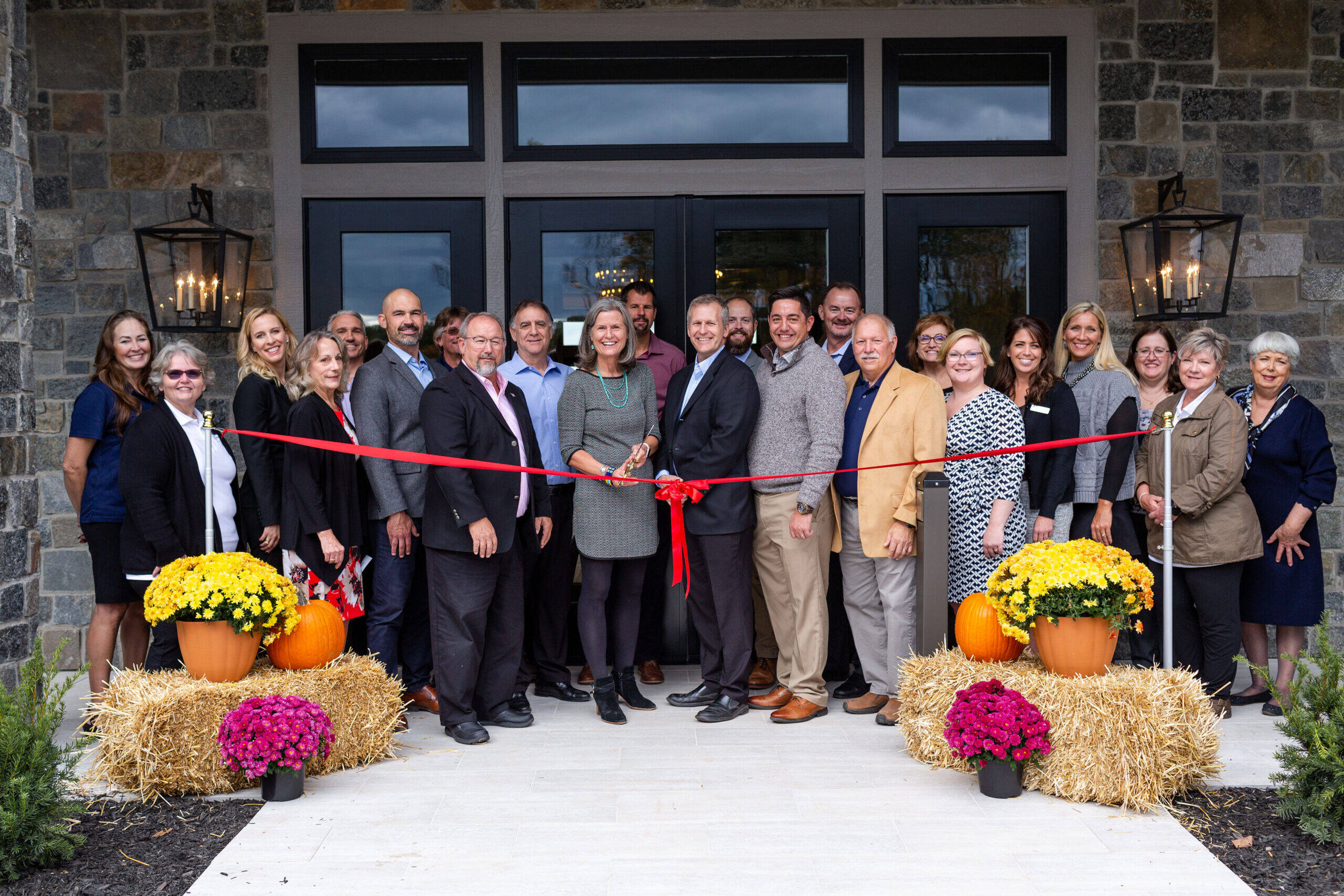 Looking for even more positive energy?  Check out our plans for 2022.
Now that so many clubs and activities are underway here at Amblebrook, our glass‑half‑full (and overflowing) mindset has resulted in extraordinary plans for 2022. In addition to continuing our cooking demonstrations, monthly farmers markets, mix & mingles, paint & sip evenings, and volunteer opportunities, we've added specialty groups for every interest such as photography, technology, movies, books, and more, making Amblebrook the most amenity‑rich 55+ community in Gettysburg, PA.
And, although we don't want to give away all of our surprises just yet, we have big plans for the coming year.  Along with the opening of Rock Creek Fitness Center later in the year, be on the lookout for the completion of the Community Hall at Rock Creek Clubhouse, the installation of the Outdoor Sports Courts & Dog Park, and the addition of a Trailhead Pavilion and scenic Pocket Parks. But, stay tuned—we'll wait until later to share the rest.  
Our local partners make all the difference.
Our annual review wouldn't be complete without taking the opportunity to thank the local partners who have become part of our Amblebrook family.  Whether they are displaying wares at the Harvest House Farmers Market, serving at the Heartland Market and Café, or leading community events, these local friends are pivotal to making Amblebrook the favorite 55+ communities in Gettysburg, PA: 
If you're looking at new homes in Gettysburg, PA, why not choose a community with more lifestyle benefits, more learning opportunities, and more everyday joy? Come to Amblebrook. It's all right here.