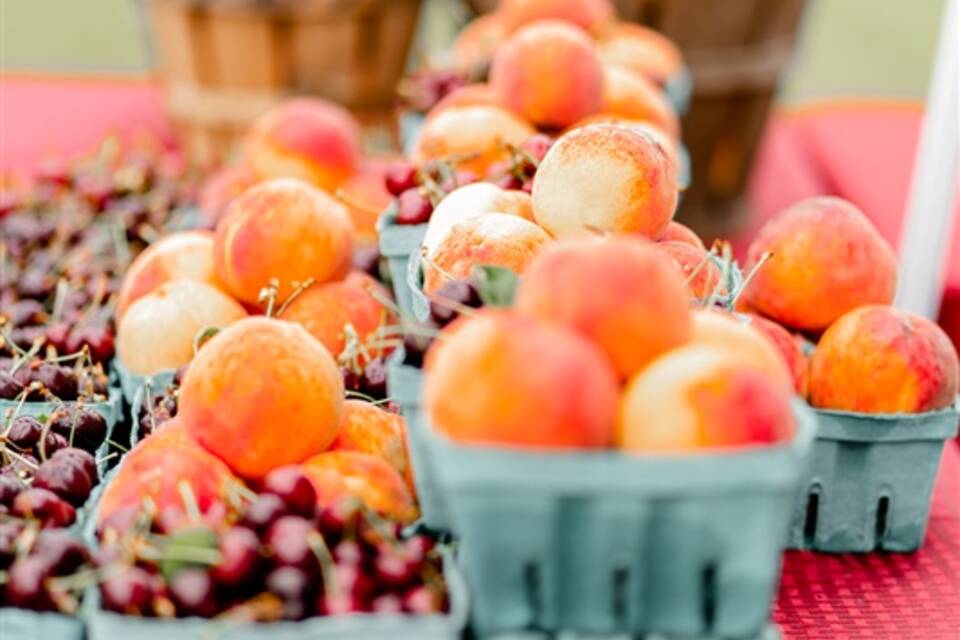 June 21, 2022
Experience the benefits of a farm-to-table community at Amblebrook
Amblebrook is a farm‑to‑table community that is deeply rooted in Pennsylvania's rich agricultural heritage. Our amenities, products, and experiences are designed to promote a lifestyle of everyday joy. From the authentic Harvest House and lively Heartland Market & Café to our high‑tech demonstration kitchen at Rock Creek Clubhouse–and so much more–we offer on‑site activities, features, and surroundings that nourish a rewarding active adult lifestyle.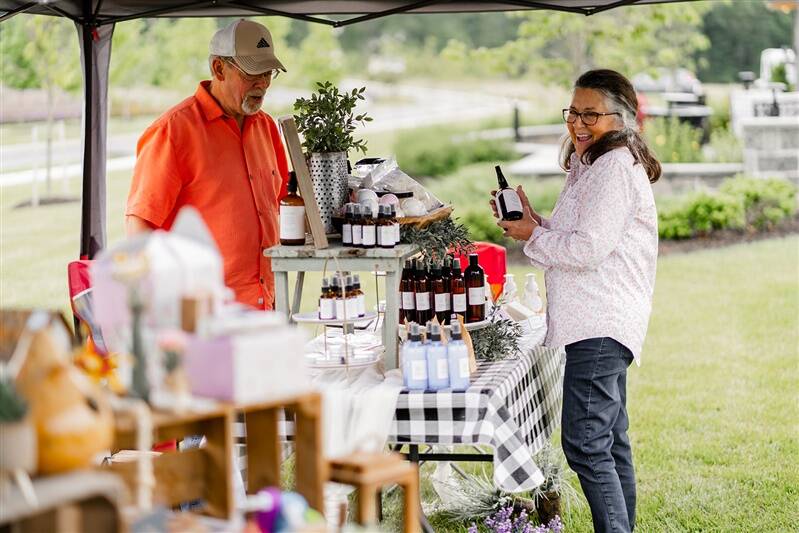 Harvesting happiness from the heartland.
What does it mean to be a farm‑to‑table community? At Amblebrook, it all begins with our iconic Gettysburg, Pennsylvania location. Nestled in Adams County—home to over 20,000 acres of fruit orchards—Amblebrook is your home base for easy access to local produce. Thriving as a bountiful region for over a century, the historic South Mountain Fruit Belt is the heart and soul of fresh nourishment.  Here, healthy eating is rooted in lush soils, sweet sunshine, and fortifying showers. 
As a community that is focused on farm‑to‑table living, we understand that agriculture is more than planting and plowing; it fuels better living.  While delivering nourishing harvests and wholesome produce that cultivate energy and well‑being, local farmers use effective conservation techniques to ensure healthy soil for generations to come. Thanks to the generosity of groups such as Adams County's Land Conservancy, thousands of acres have been forever preserved.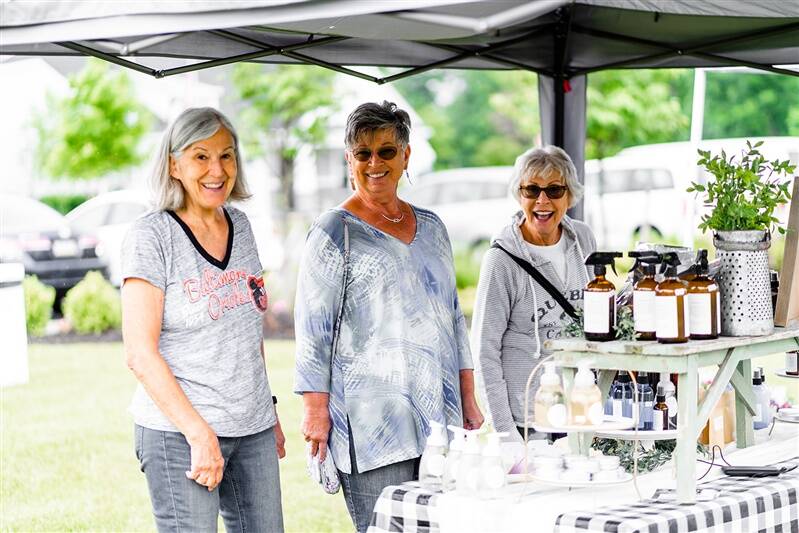 Celebrating local bounty.
A farm‑to‑table community offers abundant opportunities to embrace nature's goodness and share in local harvests. During National Fruit & Vegetables Month in June, folks at Amblebrook celebrated summer's bounty during the Days of Joy event. From farmers markets and children's programs to local concerts and festivals, here's a recap of recent farm‑to‑table activities along with a preview of upcoming fun in the Gettysburg area this summer: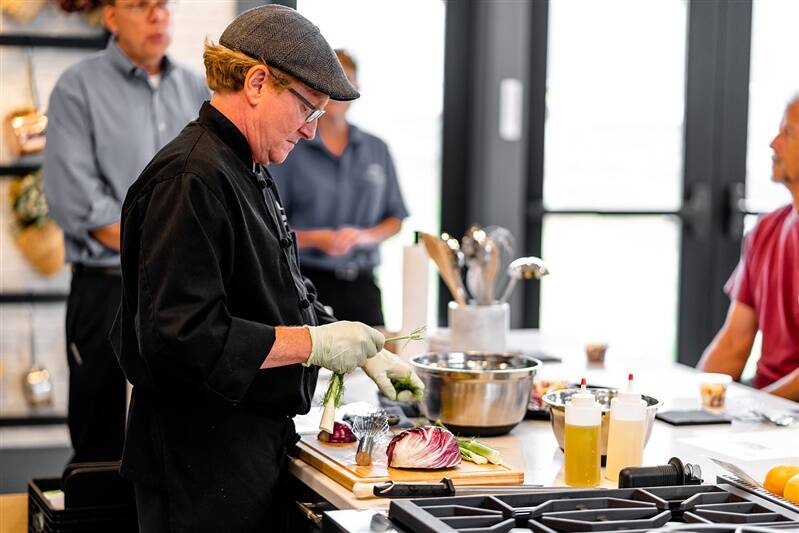 Days of Joy at Amblebrook, featuring the Harvest House Farmers Market and more
While this event has passed, sign up for our community updates to stay in the know on future fun events at Amblebrook!
     

Saturday, June 11

th,

and Sunday, June 12

th

     

Local produce, fresh meats, culinary demos, tastings, mix & mingles, and more
Read, Learn, Grow Children's Summer Program at Hollabaugh Bros. Inc. Fruit Farm and Market 
     

Wednesdays & Thursdays throughout the summer

     

Story‑time gatherings, hands‑on activities, and crafts focused on farming, fruits, vegetables, insects, and more. 
Summer Concert Series at the National Apple Museum in Biglerville, PA
     

Friday, June 24

th

from 7 p.m. to 10 p.m.

     

Live entertainment by duo West & Ward
Blueberry Fest at Hollabaugh Bros. Inc. Fruit Farm and Market
     

July 9

th

and 10

th

from Noon to 4:30

     

Live music, wagon rides, ice cream, and a bounty of blueberry goodness
Adams County Farmers Market in downtown Gettysburg
     

Browse local treasures on summer Saturdays from 8 a.m. to 1 p.m. with free parking 

     

Enjoy

Music at the Market

with local band Head or Tails Experience

Saturday, July 2nd from 9 a.m. to Noon  

     

Celebrate

National Farmers Market Week

on Saturday, August 13

th

from 8 a.m. to  1 p.m. with rich produce, fun activities, food trucks, and more.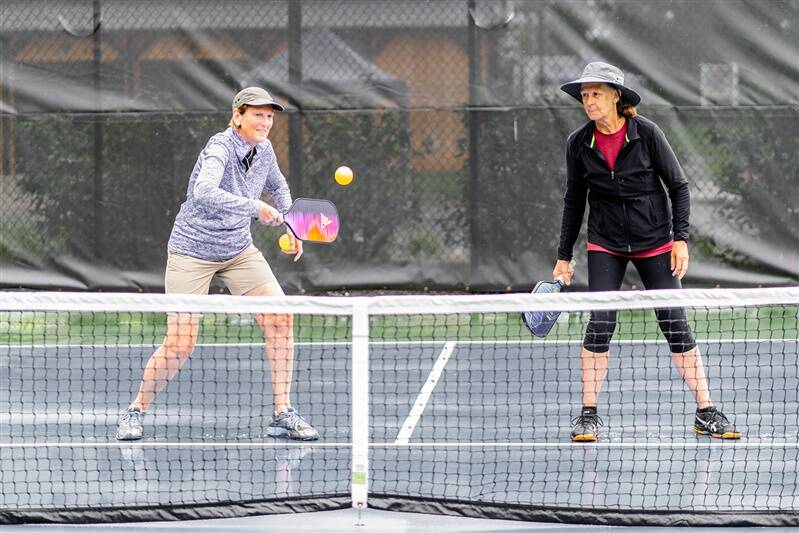 Nurturing a healthy lifestyle.
Knowing that nutritious eating and daily exercise go hand‑in‑hand, Amblebrook is an active adult community in Gettysburg where farm‑to‑table meets health and fitness. Later this year, we'll launch Rock Creek Fitness Center, a state‑of‑the‑art facility that will feature 24,000 square feet of spaces, equipment, and activities devoted to health and well‑being.  Specially equipped for strength and cardio workouts, yoga, Pilates, and dance classes, ball games, physical therapy sessions, as well as services and programs sponsored by WellSpan Health this extraordinary facility will provide a personalized approach to fitness, fun, and learning. With easy access to abundant amenities—including indoor and outdoor pickleball and tennis courts, bocce ball, a horseshoe pit, and more—residents will be free to design their own active adult lifestyle.  
As a popular active adult community in Gettysburg, we are committed to providing resort‑level experiences as our amenities evolve. To ensure that our residents won't miss out on opportunities for daily exercise while we await the fitness center opening, we've allocated interim space at our expansive new Community Hall at Rock Creek Clubhouse.  Serving as a temporary area for workouts, exercise routines, and dance classes until the fitness center is complete, this elegant Community Hall will also be a premier venue for neighborhood galas, anniversary parties, and more for years to come.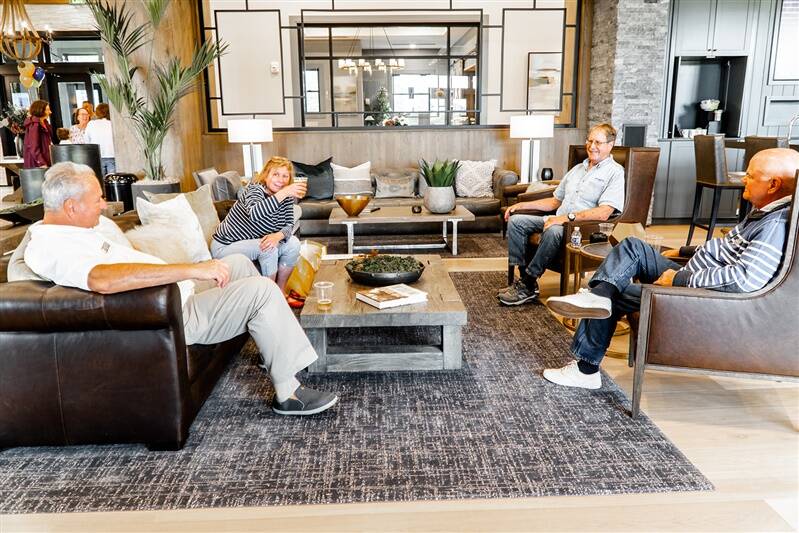 Creating a pathway to better living.
Life here is locally inspired and regionally sourced. As a preferred active adult community in Gettysburg, Amblebrook provides you with these unique experiences and more: 
     

Creating a

new home in Gettysburg

, at the heart of Pennsylvania's rich seasonal harvests

     

Shopping at the Harvest House, a regularly scheduled farmers market, just steps from your door

     

Browsing the onsite

Heartland Market and Café

for Gettysburg‑inspired treats, snacks, and gifts

     

Learning from visiting chefs and local experts at Rock Creek Clubhouse

     

Enjoying easy access to the

Gettysburg Farmers Market

, local farms, orchards, and more
As you search for a new home in Gettysburg, why not select a community that was designed with your well‑being in mind? Amblebrook is a farm‑to‑table community that is inspired by our charming town, energized by the changing seasons, and nurtured by the fertile farmland.  If you're ready to retire to a community where fresh produce is plentiful and healthy living is woven into daily life, we invite you to stop by for a visit today.