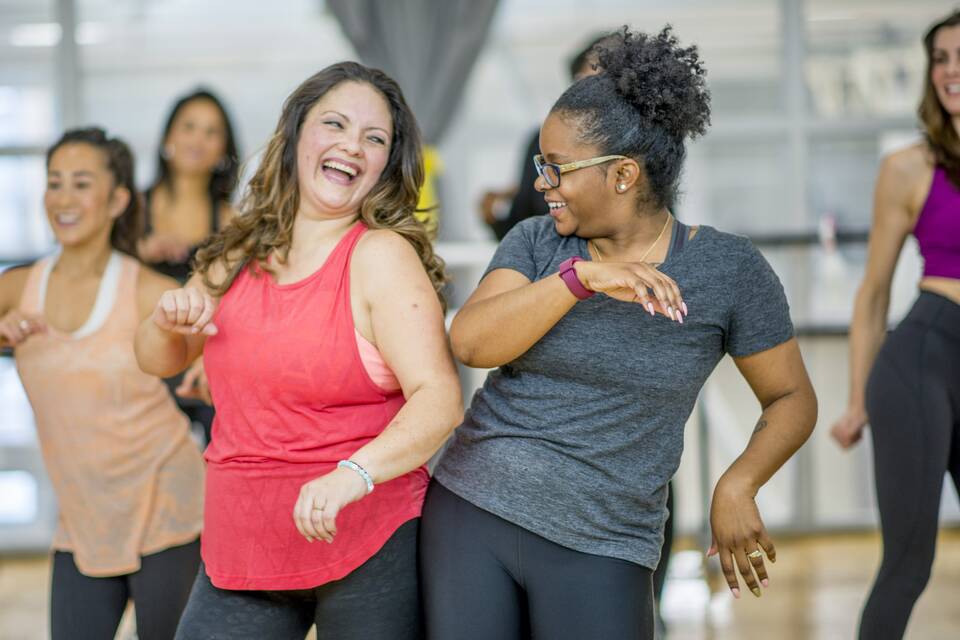 March 7, 2022
The Zumba Club at Amblebrook finds joy in exercise
As we all know, plenty of things are better together. Peanut butter and jelly. Batman and Robin. Milk and cookies. And, when it comes to the Zumba Club at Amblebrook, the winning combination is Cardio and Fun.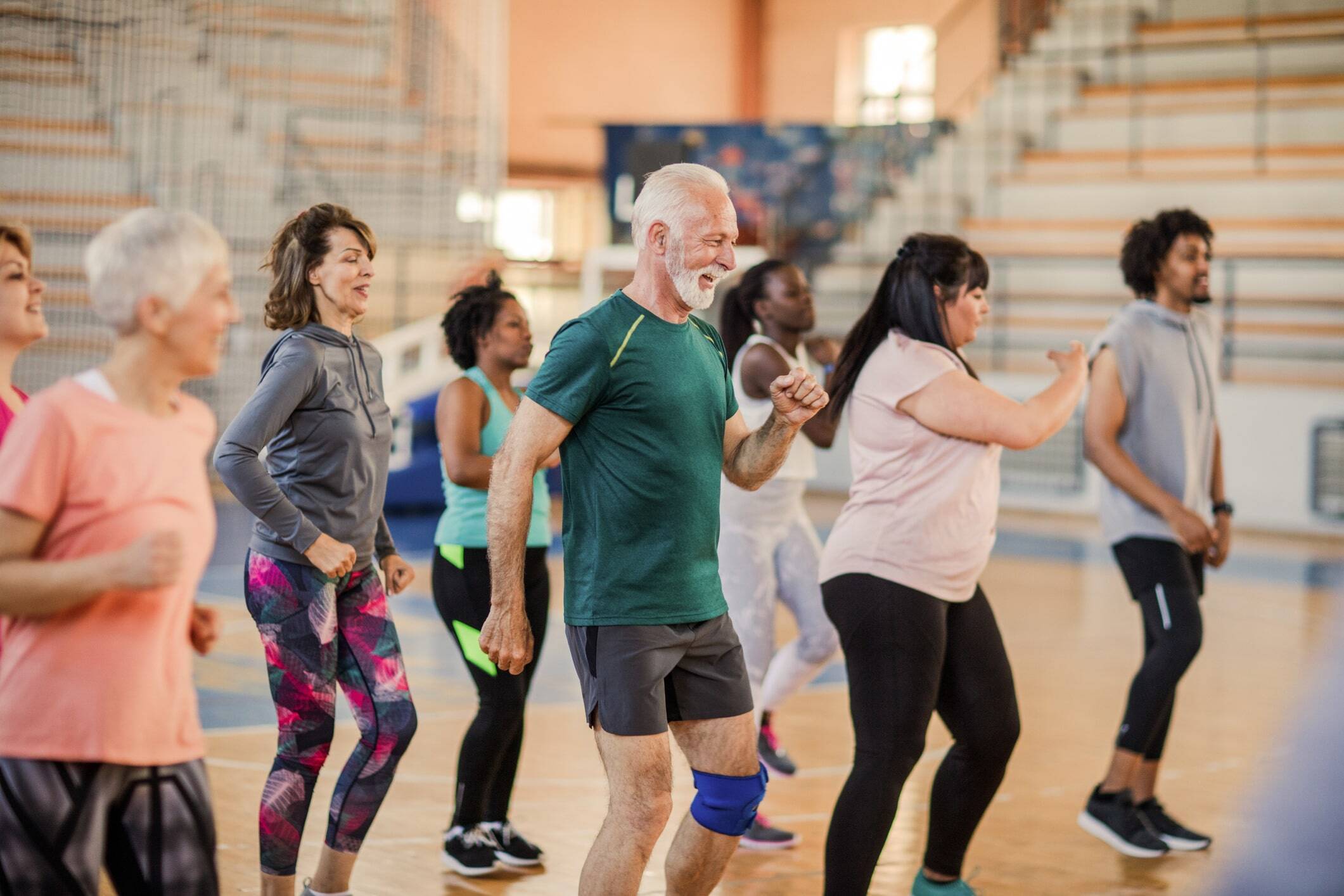 Now one of the most well‑known exercise brands in the world, Zumba has become a preferred activity in many active adult communities with fitness classes. Its roots are attributed to Beto Pérez, a creative Colombian choreographer and dancer. Zumba continues to gain popularity around the globe by combining Latin‑inspired dance with fitness benefits that have redefined the concept of working out. By expanding the scope of their class to add diversity in style, music, and moves, the Amblebrook Zumba Club has elevated the fun quotient and encouraged participants of all interests and experience levels.
In our close‑knit community, The Zumba Club at Amblebrook originated the way most classes and groups start out: a few residents expressed an interest and our resourceful Lifestyle Director helped them get the class rolling.  Sally Abma, a member of the Amblebrook sales team—who also happens to be a certified Zumba instructor—was a natural choice to lead the classes.  With 30 years of experience as a fitness educator and facilitator, Sally especially likes working with people who are new to exercising.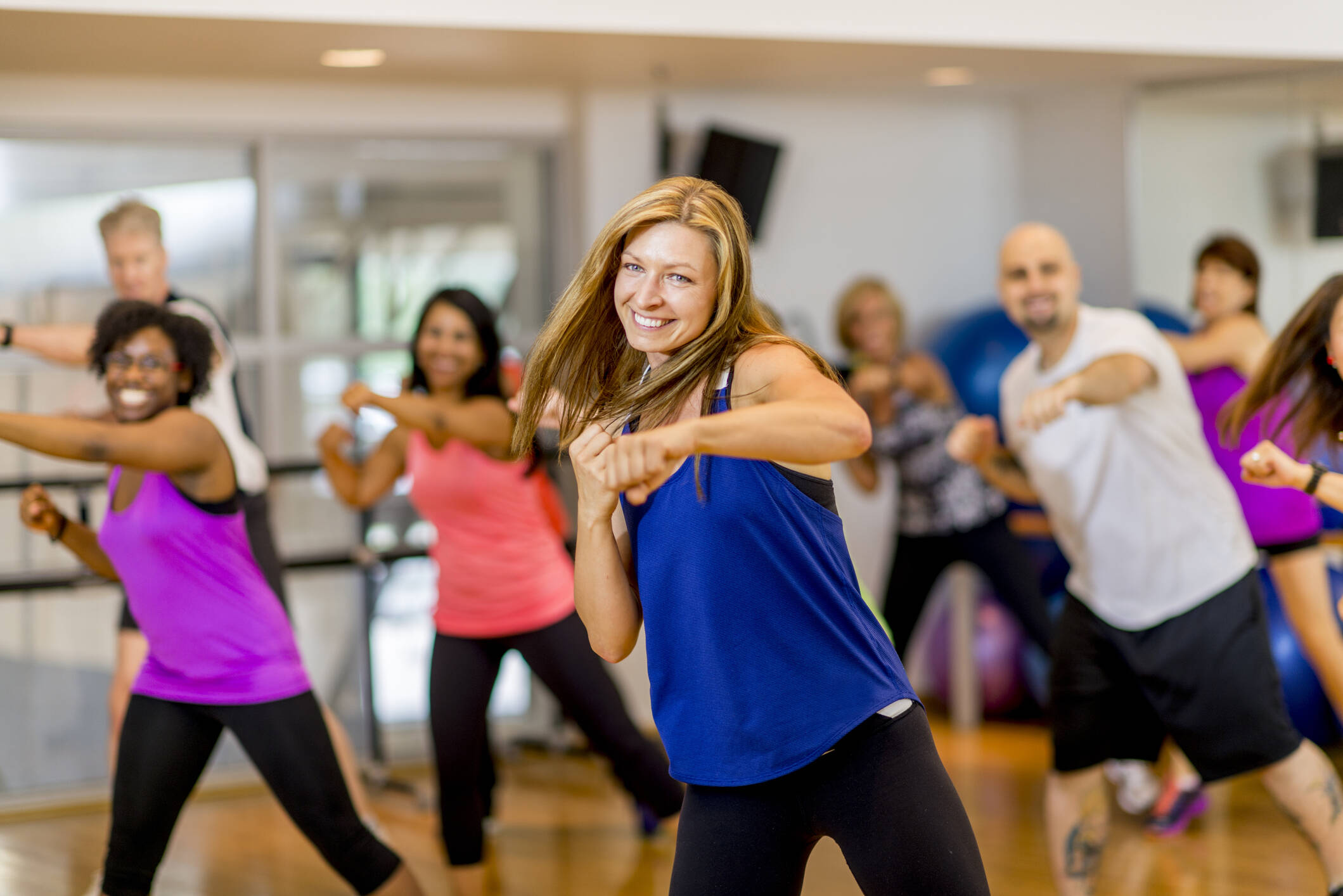 "I love working with people who are new to dance‑fitness," Sally explained. "By breaking down the moves and making it fun, they don't even realize they've completed a full workout."
Sally went on to explain that, unlike other Zumba clubs in the Gettysburg area, Zumba at Amblebrook has evolved into a broader dance‑fitness class to meet the interests and needs of those who participate.  With the residents' input, she varied the routines and incorporated music such as jazz, country, pop, and more.  This flexibility allows people with all experience levels to participate while everyone still receives the high‑or low‑impact cardio results they prefer. Sally specializes in working with people who have unique needs due to ability or injury, ensuring that each person is comfortable and no one is left out.  
If Amblebrook's Zumba Club began as a New Year's resolution, the members have been faithful to their promise, meeting every week since January.  In fact, the co‑ed group plans to increase their game in March, when they will begin bi‑weekly gatherings.  A typical session—including laughing spells, high‑fives, and water breaks—lasts about 45 minutes.  
"I actually look forward to Zumba each week," said Carol, who regularly attends the class. "It's more like fun than exercise—and we laugh the whole way through."  Pam, a fellow club member, added, "I always leave feeling more energized."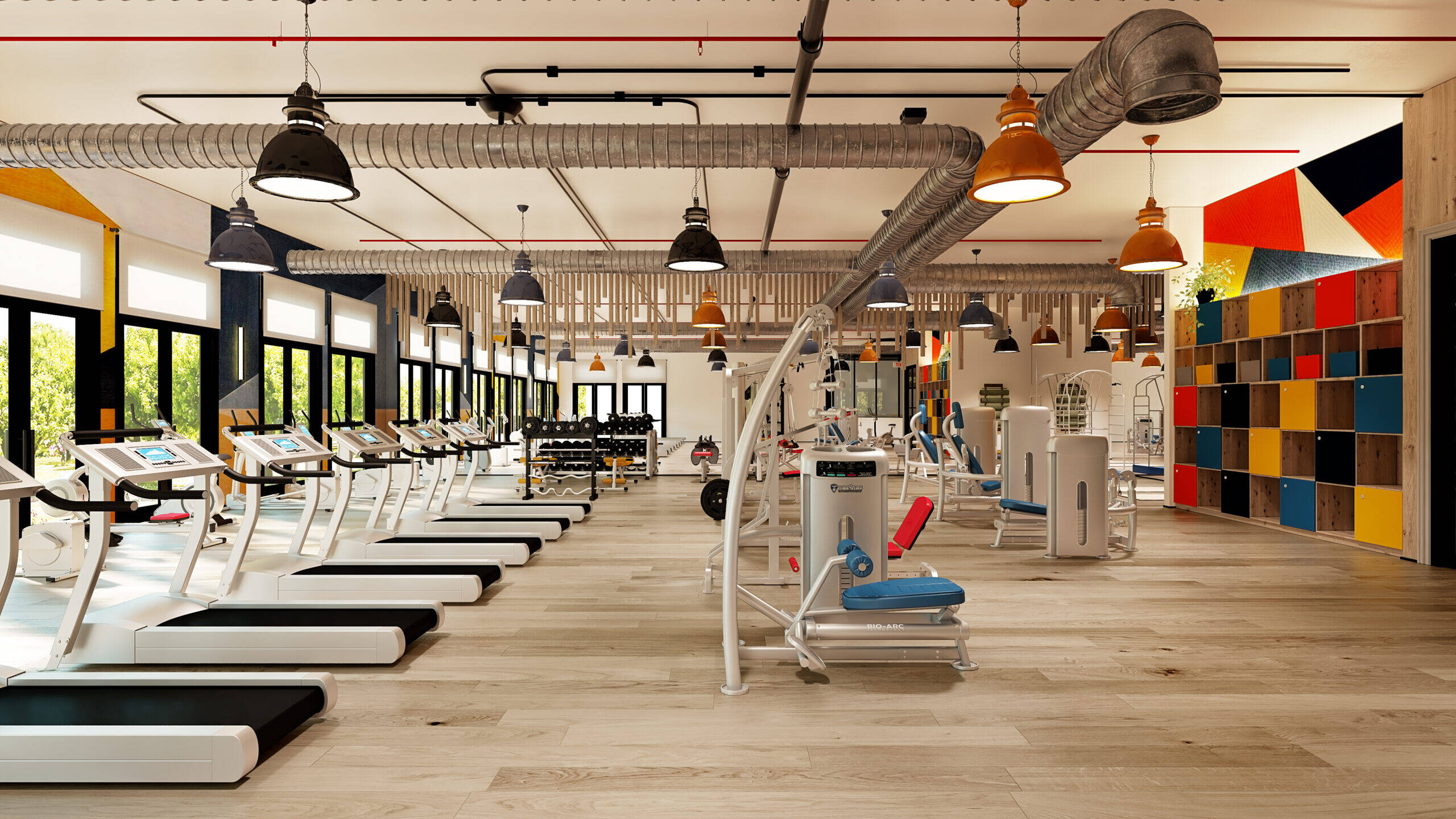 With Amblebrook's fitness center – part of the Rock Creek Campus – planned for completion later this year, the club will soon be able to meet in one of the specially designed workout rooms in the new, state‑of‑the‑art facility. In the meantime, the group has found ample space for their Zumba routines in the Canvas Studio at Rock Creek Clubhouse.  As club member Amy explained, "We love the fact that the Amblebrook team helped us get our club up and running even before the fitness center is complete. And we can't wait to begin using the new space at Rock Creek Fitness."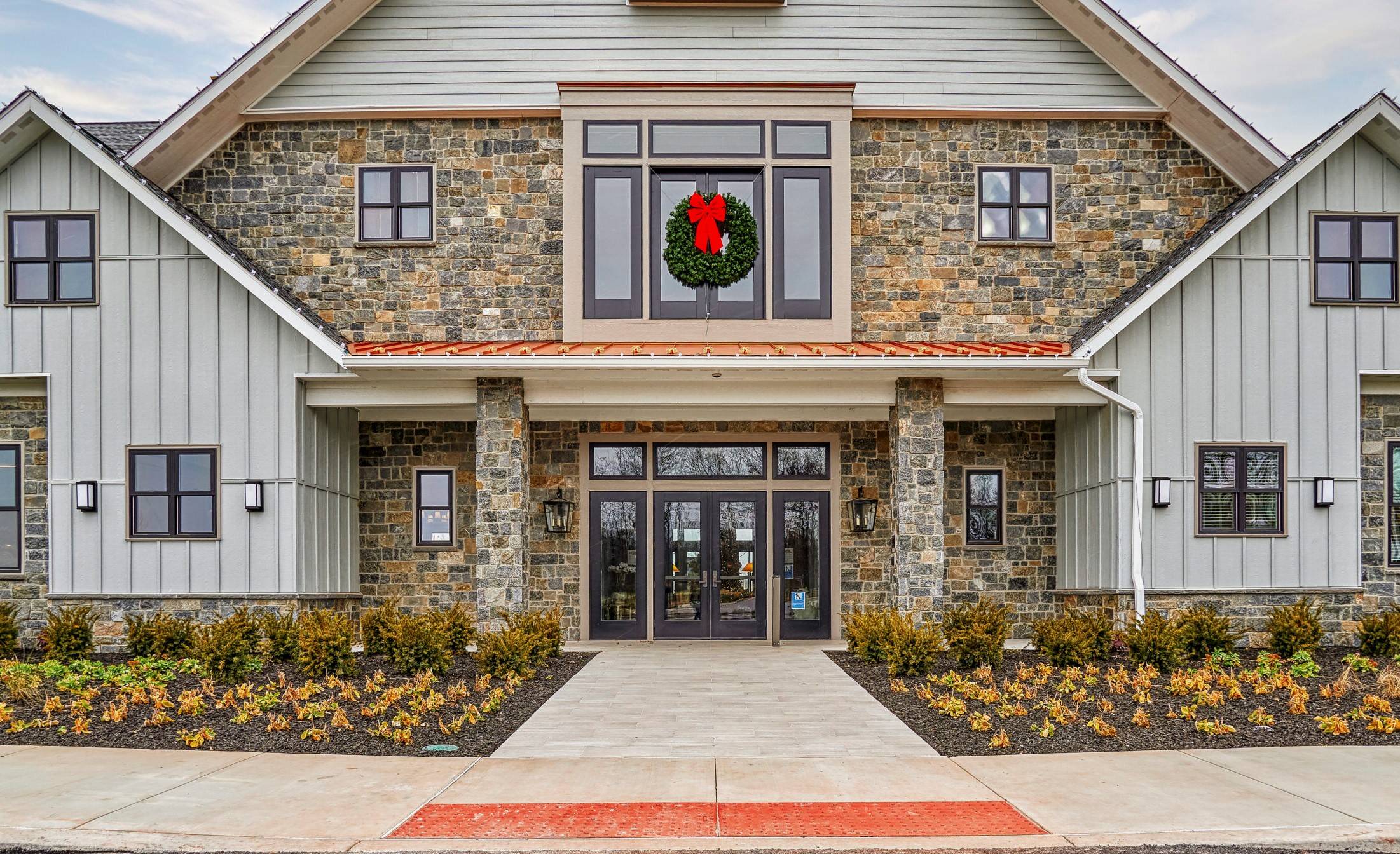 With 24,000 square feet of amenities, the stunning Rock Creek Clubhouse provides rooms specially designed for games, art, learning, socializing and more.  When you stop by for a tour, be sure to check out the spacious demonstration kitchen that is fully equipped with modern workstations, stainless steel accessories, and flat‑screen TVs.
While the Zumba Club at Amblebrook offers a fun and easy way to experience fitness classes in Gettysburg, the community offers campus‑wide opportunities for enhancing your health and well‑being.  In addition to providing yoga classes and workshops designed to energize mind, body, and spirit, the community features a fully integrated trail system for daily exercise.  And, when the 24,000 square‑foot Rock Creek Fitness Center opens later this year, residents will have access to cutting‑edge weight training stations, treadmills, StairMasters, aerobics rooms, sports courts, indoor pickleball, swimming pools, and much more. In fact, members of the Zumba Club at Amblebrook have already asked Sally to start an aquatics version of their class, so be on the lookout for a new club – either poolside or in the water – coming soon!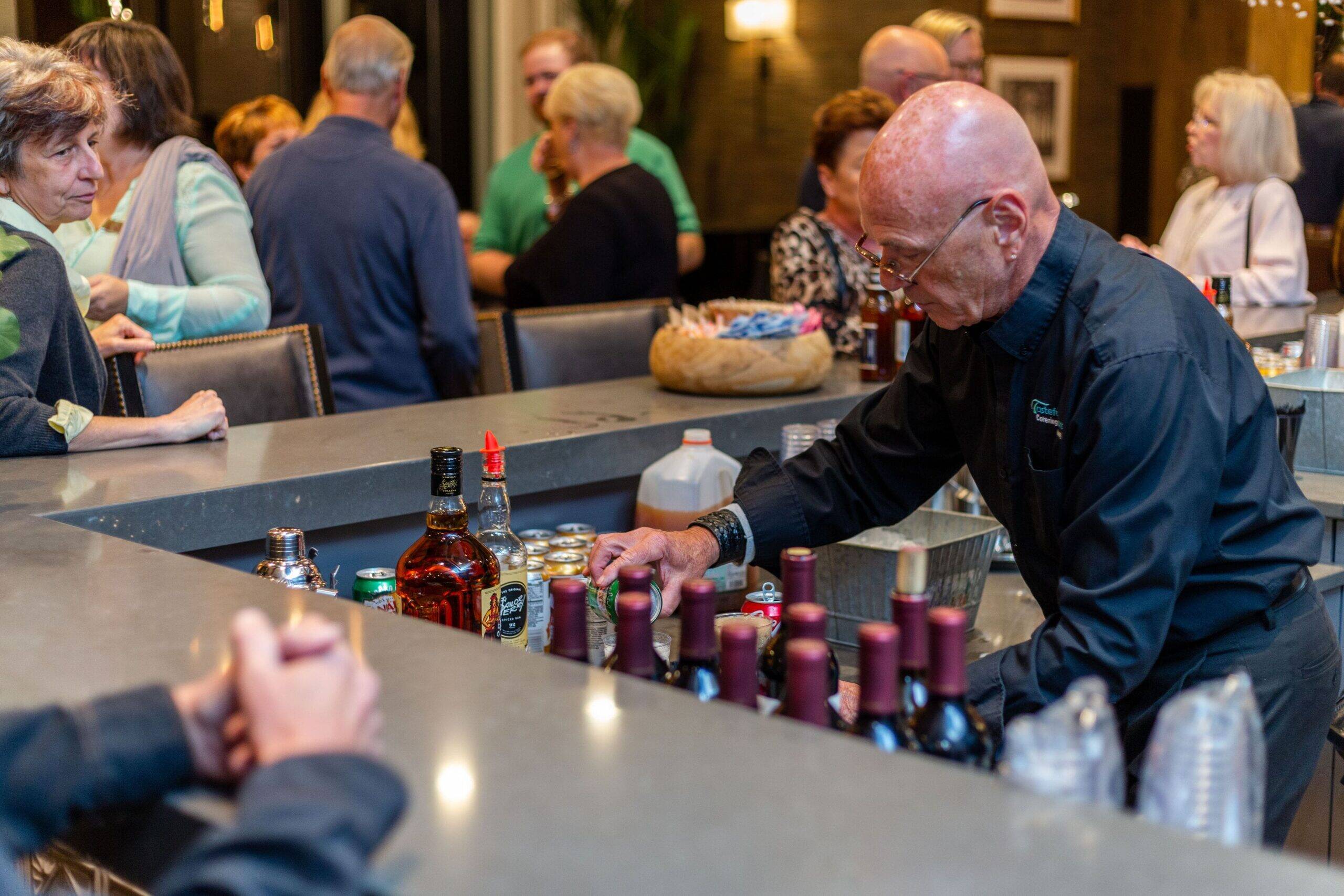 In addition to having our own Zumba club in Gettysburg, Amblebrook offers a wide variety of interest groups that meet on a regular basis. Want to learn more? Take a tour of our clubhouse and ask about clubs organized around photography, Mahjong, and many more. There's even a Stumblebrook Beer Club – which seems like a refreshing way to relax after an energizing Zumba class! To see what else the Amblebrook lifestyle has to offer, check out our calendar of events!