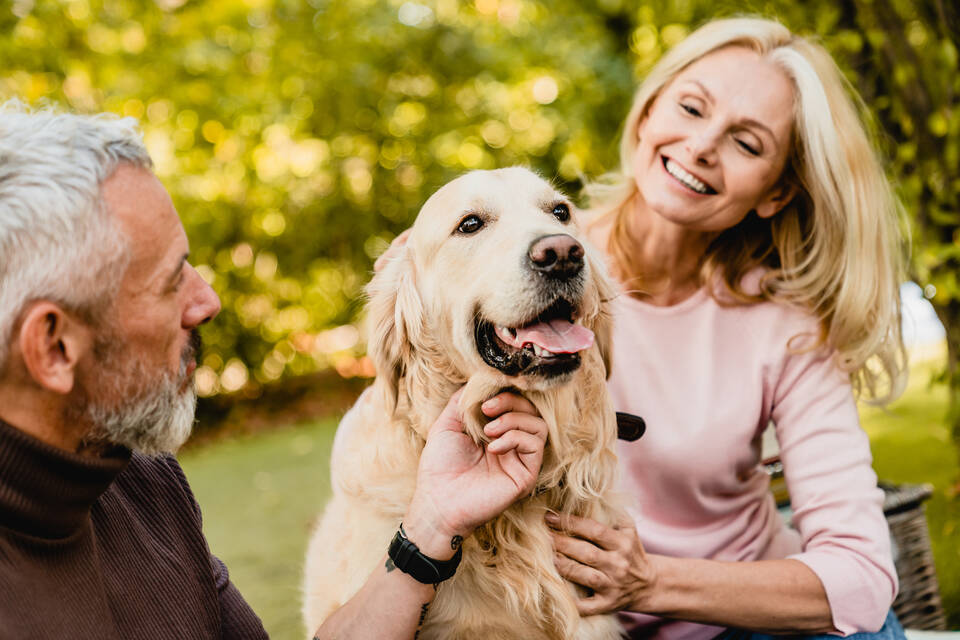 December 7, 2021
Five reasons why you and your favorite pet will find more joy at Amblebrook, an active adult community in Pennsylvania.
With a scenic campus of resort‑level amenities, Amblebrook is a thoughtfully designed active adult community in Pennsylvania that offers just the right ingredients for a more fulfilling lifestyle.  Here in Gettysburg, you'll find more home choices, more beautiful surroundings, and more opportunities to learn and socialize with friends. While you're sure to feel at home at Amblebrook, here's a list of five reasons why we believe you'll truly love it here—and your dog will, too.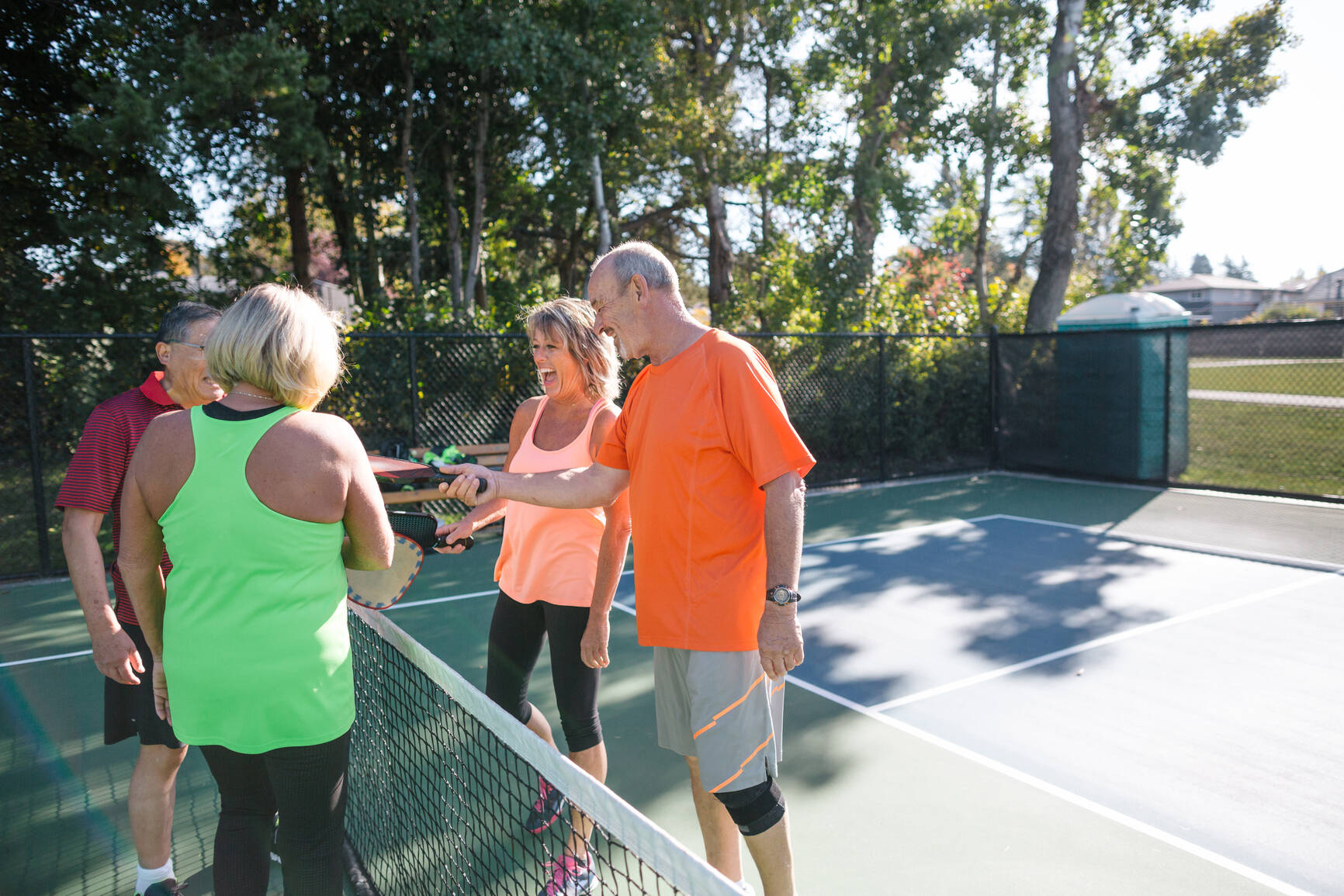 1)     Fitness is a way of life.
In addition to the 24,000 square foot clubhouse where Amblebrook residents are already enjoying game nights, art classes, nutritious cooking demonstrations, and more, our impressive indoor amenity space will soon double with the addition of Rock Creek Fitness Center. Scheduled to be completed next fall, this spacious facility will add state‑of‑the‑art equipment, wellness rooms, and high‑tech services devoted to health and well‑being. When you live at Amblebrook, you'll enjoy a refreshing active adult lifestyle with daily access to:
     

Strength and Cardio Rooms

     

Yoga and Pilates Studios 

     

Wellness Suites

     

Indoor Pool

     

Sports Courts for Pickleball, Basketball and More
At Amblebrook, our goal is to provide an active, 55+ community where you have the opportunity to enjoy exercise as much as your furry friend who races to the door every time the leash comes out—even if your idea of recreation simply means a leisurely stroll or a relaxing dip in the pool. With the addition of the fitness center, our campus‑wide focus on wellness will extend to a variety of outdoor opportunities for recreation, exercise, and fun, including these key features:
     

Extensive Trail System

     

Pickleball and Tennis Courts

     

Outdoor Pool

     

Bocce Ball Court

     

Horseshoe Pit
Our specially designed trail system was developed with your active adult lifestyle in mind, providing miles of paths that wind through nature, around ponds, and past neighbors' porches. Think of Amblebrook as an environmental amusement park where you can spend the day fishing, exploring trails, or just visiting with family and friends. Wouldn't your dog love to join in those outdoor adventures?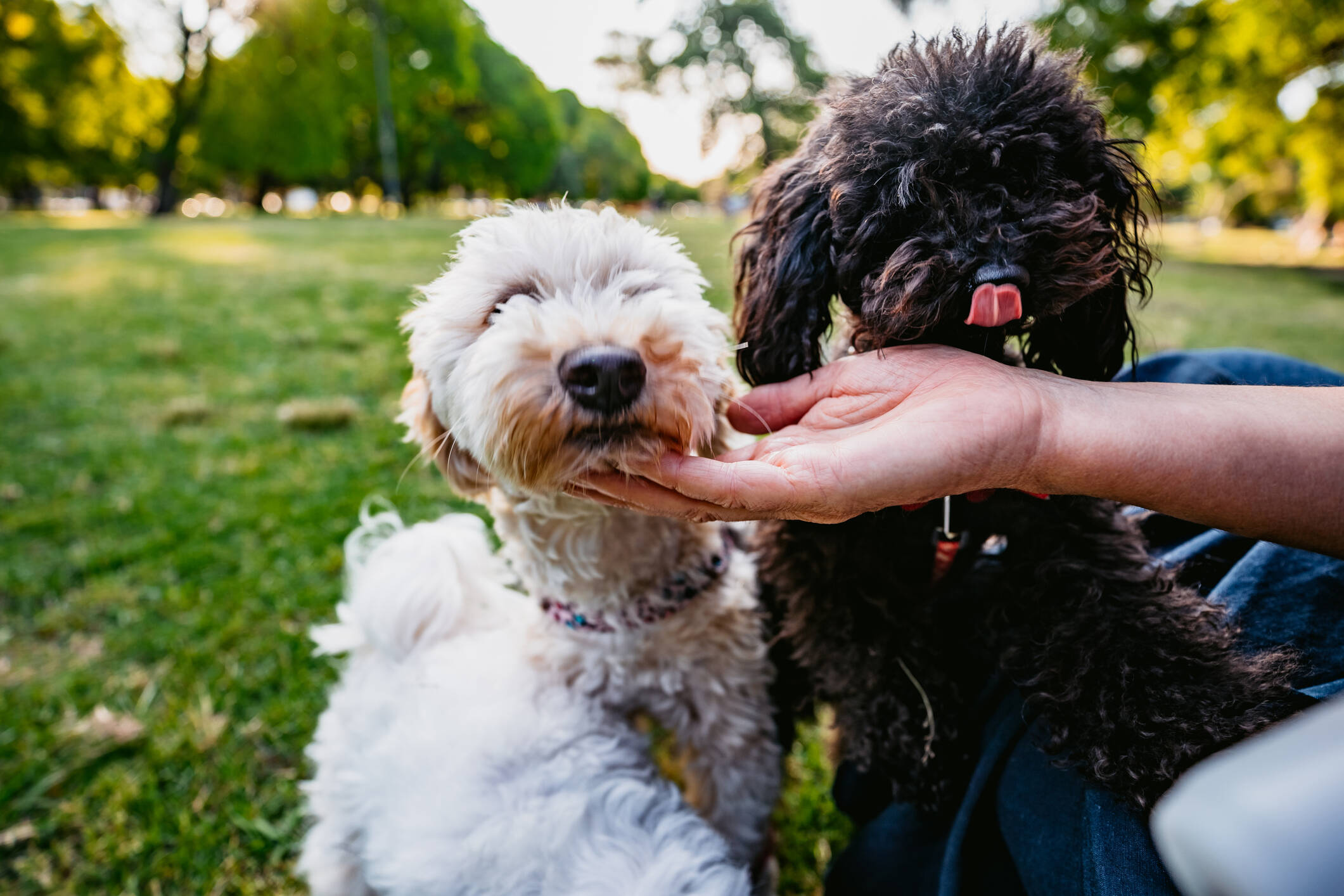 2)     Happy Tails Dog Park gives pups a place to call their own.
Let's face it. Despite (or perhaps because of) their furry exteriors, dogs are social butterflies. Like you, they love meeting new friends and gathering for an afternoon of fun. That's why we created an amenity just for them.  As a highlight of our dog‑friendly, 55+ community in Pennsylvania, the Happy Tails Dog Park is where your pet will greet new pups, gather with old pals, and get in a good workout while you catch up with your neighbors and plan the next pet playdate.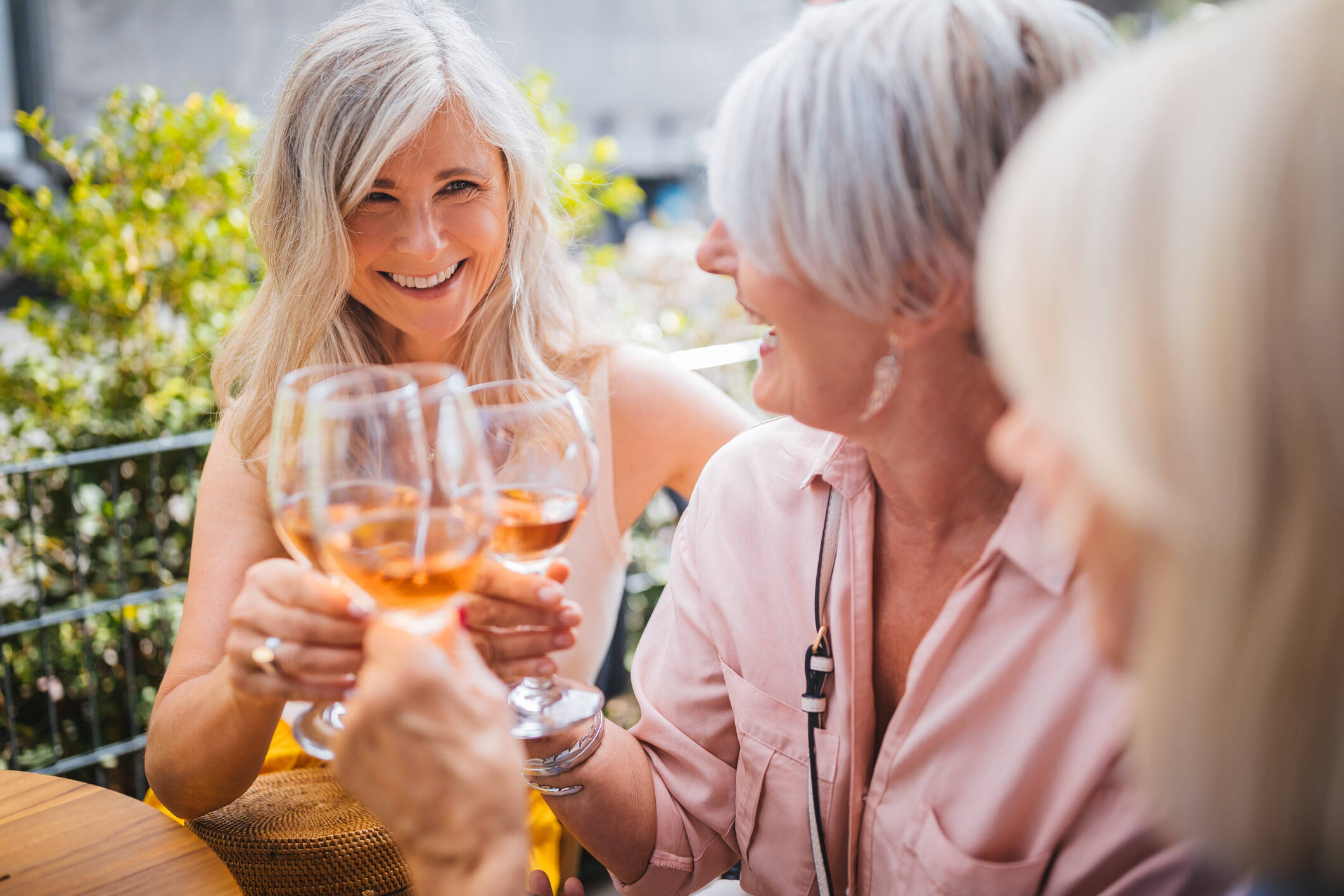 3)     Gettysburg makes exploring more fun.
As you consider active adult communities in Pennsylvania, you'll find that historic Gettysburg provides plenty of interesting places to explore, with acres of scenic battlefield grounds, miles of parks, and blocks of downtown treasures.  There are seasonal festivals, picturesque vineyards, and historic sites to discover. And, in this dog‑friendly town, you'll encounter welcoming people who are eager to give your pup a pat on the head, along with accommodating restaurant owners who set out a bowl of water just for thirsty pets. Speaking of that, here are some of our favorite spots that welcome dogs to their outdoor venues:
     

Dobbin House Tavern

     

Appalachian Brewing Company

     

Reid's Orchard and Winery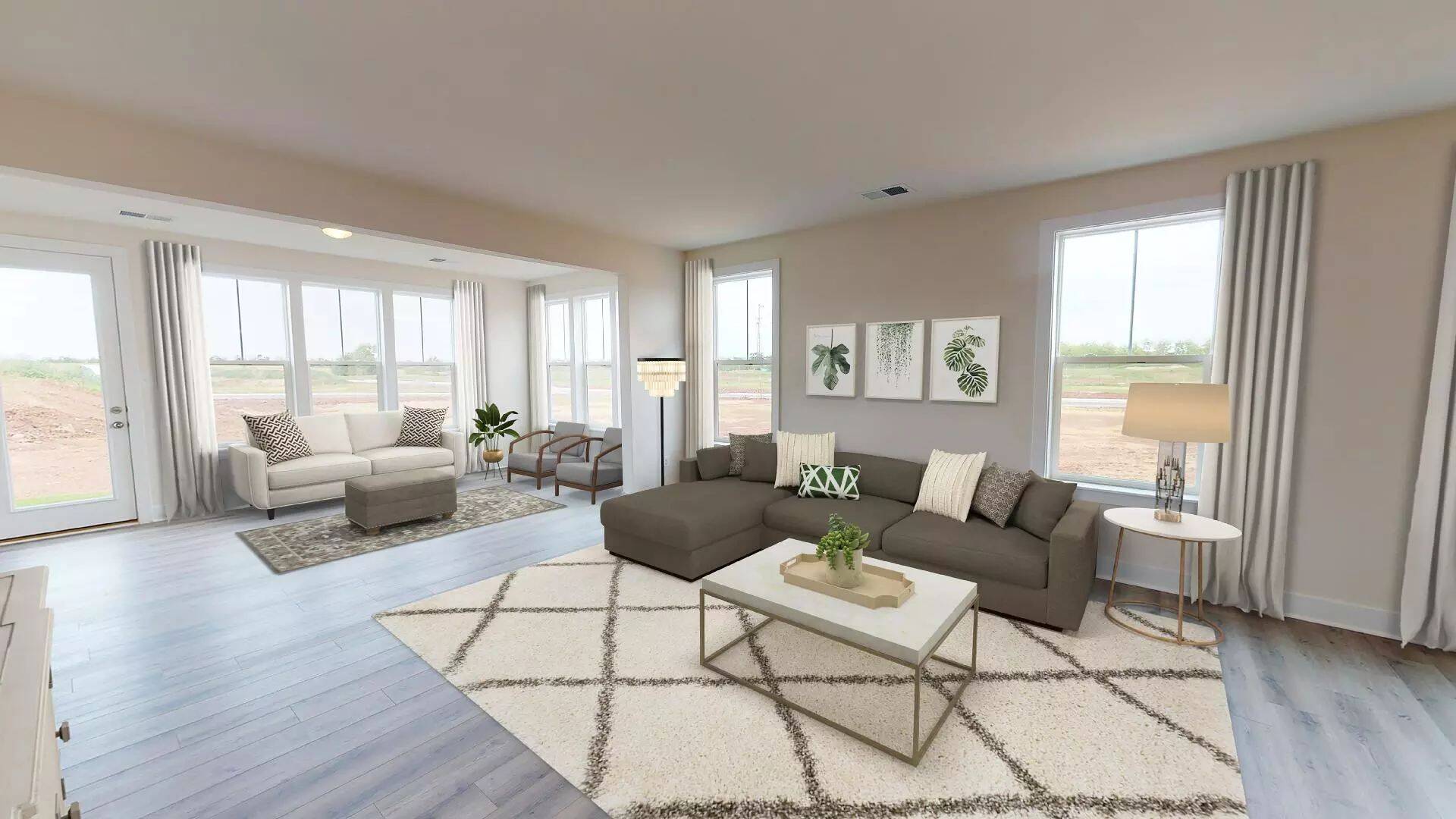 4)     Our open floor plans offer bright views.
Designed specifically for active 55+ communities, our product line is engineered for low maintenance, high performance, and joyful living. Choose from a wide variety of open‑concept plans that treat you to the comforts of home while giving your favorite pet plenty of space to roam. Best of all, our homes feature an abundance of windows, providing the perfect vantage point for your pup to watch birds, squirrels, and other interesting wildlife. No doubt you'll enjoy the view, too.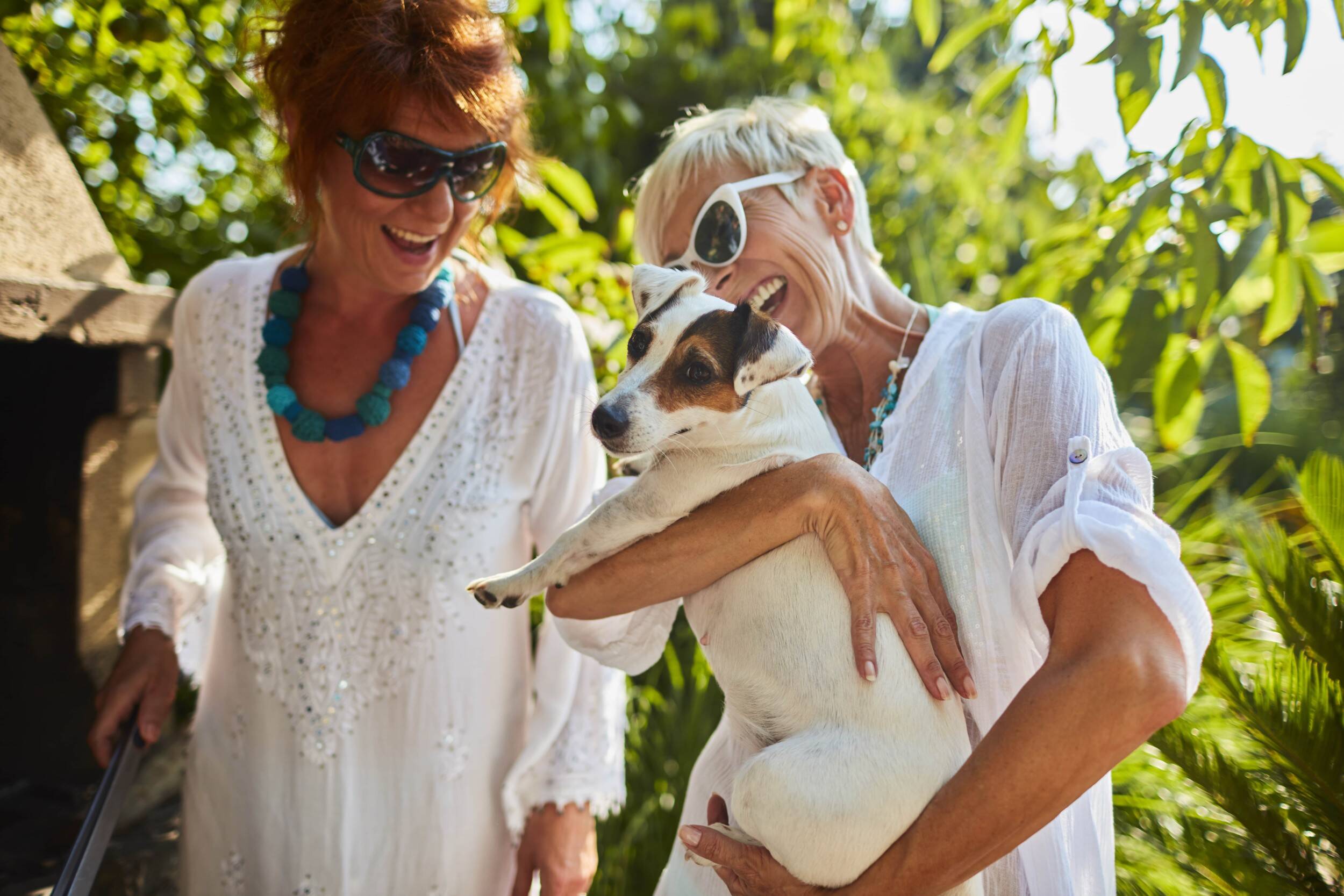 5)     Low‑tax living has its benefits.
Savvy buyers know that low‑tax living adds value to your active adult lifestyle. Since Pennsylvania does not tax pension or social security income—and there is no sales tax on food or clothing—you're likely to find that your dollar goes a little farther here. That means you can devote more resources to spoiling your pup with cool toys, gourmet treats, and extra bling on that new collar. If you want to surprise your pet with a special treat or spa experience once you settle into this active adult community in Pennsylvania, here are some of our favorite choices, right here in Gettysburg:
     

The Lucky Paw

     

My Pet Store and More

     

Yankee Doodle Pet Spa
Looking for more reasons to move to Amblebrook? Check out our website for tours of our model homes, an in‑depth look at our amenities, and details about making the move to the best 55+ community in Pennsylvania. You and your pup will be glad you did.