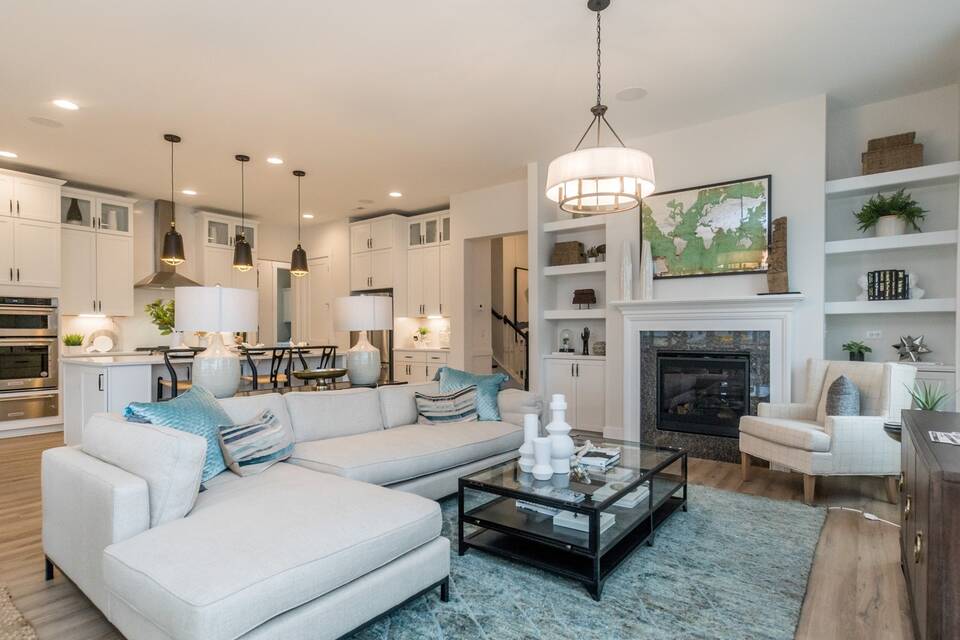 April 1, 2022
Amblebrook's 55+ home builders create living spaces designed for everyday joy.
Don't settle for ordinary in your next home adventure.
Amblebrook offers an unmatched Gettysburg lifestyle in an active adult community with homes that live up to its legendary location. Whether your home is the site of family reunions, morning coffee conversations, yoga routines, quiet evenings with a good book, or the neighborhood gathering place, it should be a one‑of‑a‑kind reflection of your unique lifestyle.  At Amblebrook, our 55+ home builders understand that there is no one‑size‑fits all approach to designing the home base that's right for you.   
 We've assembled an experienced team of home builders who provide more styles with functional features, bright spaces, sophisticated appointments, and personalization opportunities. When you meet the folks at Elevate Homes, Lennar, and Caruso Homes you'll quickly discover what sets their companies apart from other home builders in Gettysburg PA. Along with built‑in efficiency, each floor plan at Amblebrook has the flexibility to be transformed with special appointments, unique finishes, and designer options such as sunrooms, lofts, bonus spaces, gourmet kitchens, upgraded appliances, comfort selections, and more.

Our 55+ home builders are architects of better living.
When it comes to communities in Pennsylvania, Amblebrook's lifestyle is second to none.  The 24,000‑square‑foot Rock Creek Clubhouse anchors a campus‑wide focus on activity, learning, and fun.  Soon, the new fitness center will add an equal square footage of opportunities devoted to exercise, swimming, sports, and activities centered on well‑being.  
Yet, we understand that your lifestyle requires an exceptional home base for these dynamic amenities. That's why our award‑winning 55+ home builders provide a diverse collection of living spaces that are sophisticated, efficient, and flexible. Because after all, your lifestyle begins at home.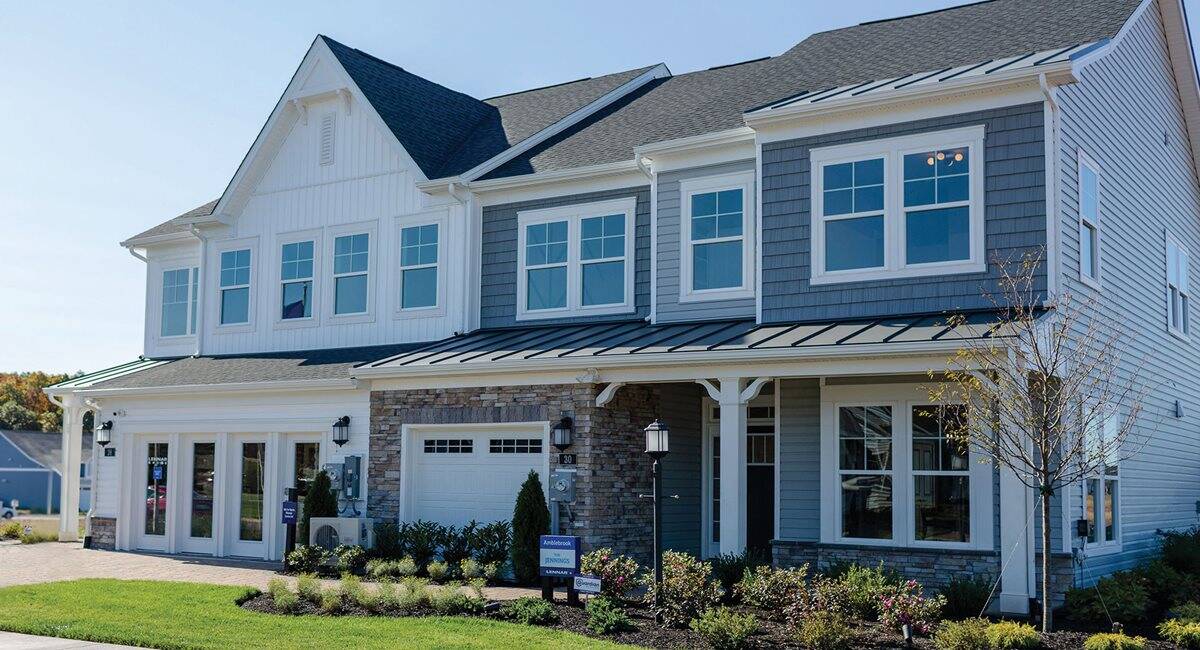 Meet Lennar: Villa homes for beautiful, carefree living
With an elegant line of 1‑ and 2‑story attached homes specially selected for the active adult community at Amblebrook, Lennar provides villa‑style convenience, security, and efficiency. Many residents at Amblebrook have chosen a Lennar home for the lock‑and‑leave benefits that make it easy to maintain a busy lifestyle of weekend getaways, visits with family, or year‑round travel. 
In addition to the security and maintenance benefits of Lennar's homes, their Everything's Included®️ program means that luxury features such as granite countertops, wide plank flooring, stainless steel appliances, home automation features—and more—are included in each floor plan at no extra cost.  With energy‑saving features, ample storage, and opportunities for additional bonus spaces, these modern villas live like single‑family homes.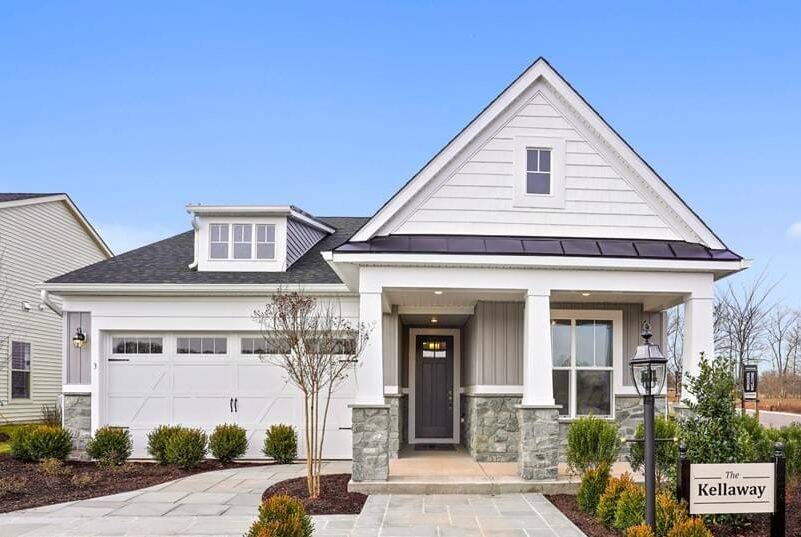 Meet Caruso: Single‑family homes with elegant, right‑sized designs
The professionals at Caruso Homes have demonstrated years of experience in designing floor plans that offer one‑level living, sophisticated details, and the flexibility for personalization. Their single‑family homes are right‑sized to provide bright spaces, functional features, and ample storage with the added benefits of easy maintenance and efficiency.
Thoughtfully designed for personalization, each home provides opportunities to add second‑floor living areas, more storage, and features that make entertaining a breeze. Popular options in this active adult community include screened‑in porches, sunrooms, patios, and outdoor fireplaces that allow residents to extend the living space into the pleasant surroundings.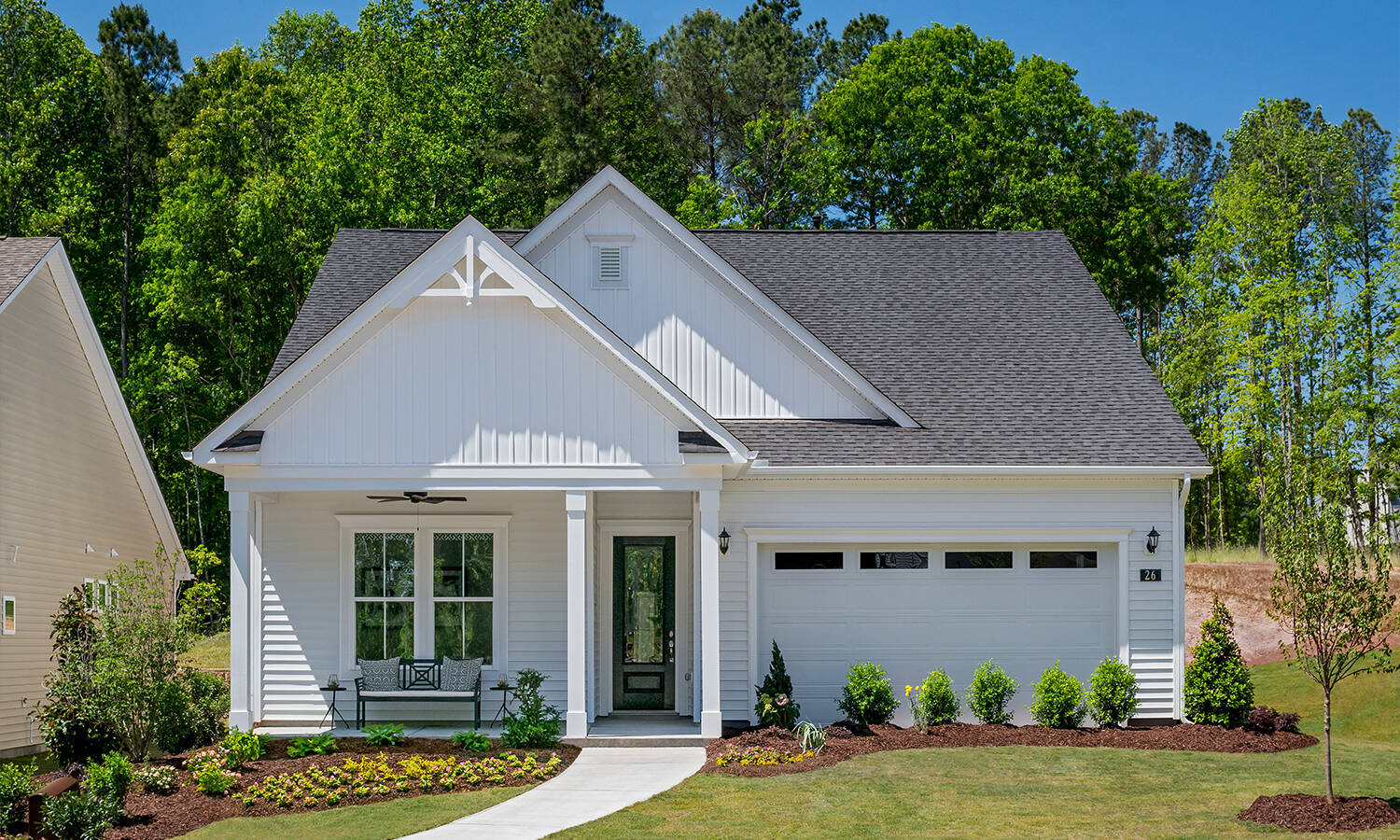 Meet Elevate: Single‑family homes that flex their muscle in stunning style
The folks at Elevate know that you've spent years imagining your ideal home, so they created a concept that invites you into the home design process. Their single‑family homes offer larger environments, flex rooms, and bonus areas that allow you to design the living space that works best for you—without the hefty price tag you might find in other 55+ communities.
Residents who have chosen a floor plan from Elevate at Amblebrook especially love the second‑floor storage options as well as a variety of outdoor living spaces that add square footage to the already ample floor plans.  With so many choices for extended living, special appointments, and fine details, Elevate will help you design a home that fits your style.  
Want to learn more about our award‑winning architectural team and why they are among the most sought‑after home builders in Gettysburg PA? We invite you to journey through their floor plans with a 3D tour that allows you to check out every nook and cranny.  Better yet, stop by Amblebrook, meet the home builder team, and tour our 10 beautifully decorated models—up close and personal.  Whether you find your new home, collect fantastic decorating ideas—or accomplish both at the same time—we'd love to meet you!