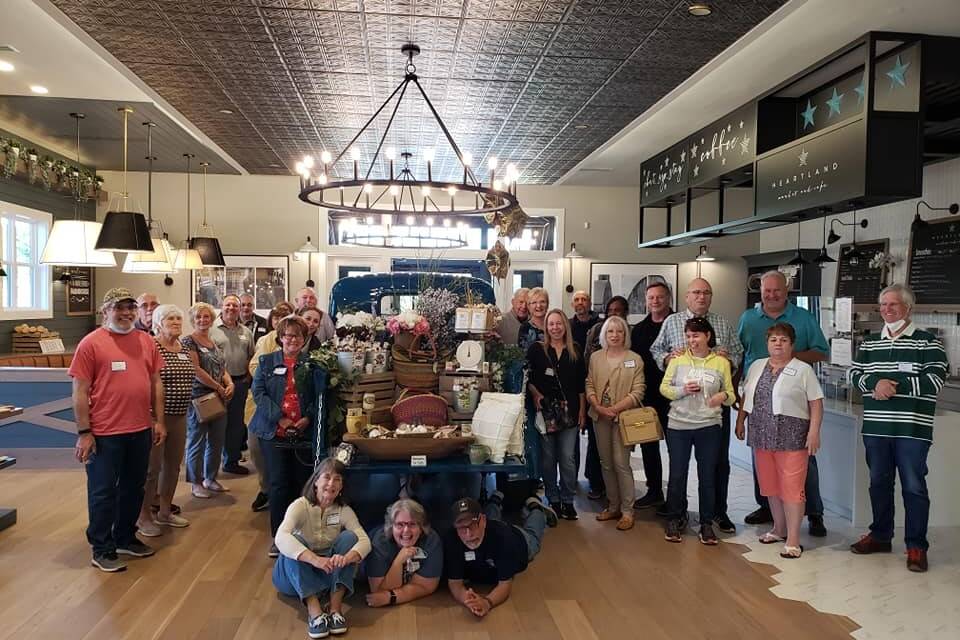 August 24, 2022
Amblebrook residents share what they love about living in Gettysburg Pennsylvania.
We all know that Gettysburg, PA is a nice place to visit. But if you've ever wondered what it's like to call this iconic town your home, the best way to get the inside scoop is to talk with the people who live there. Find out what we learned when we asked some Amblebrook residents what living in Gettysburg, Pennsylvania means to them.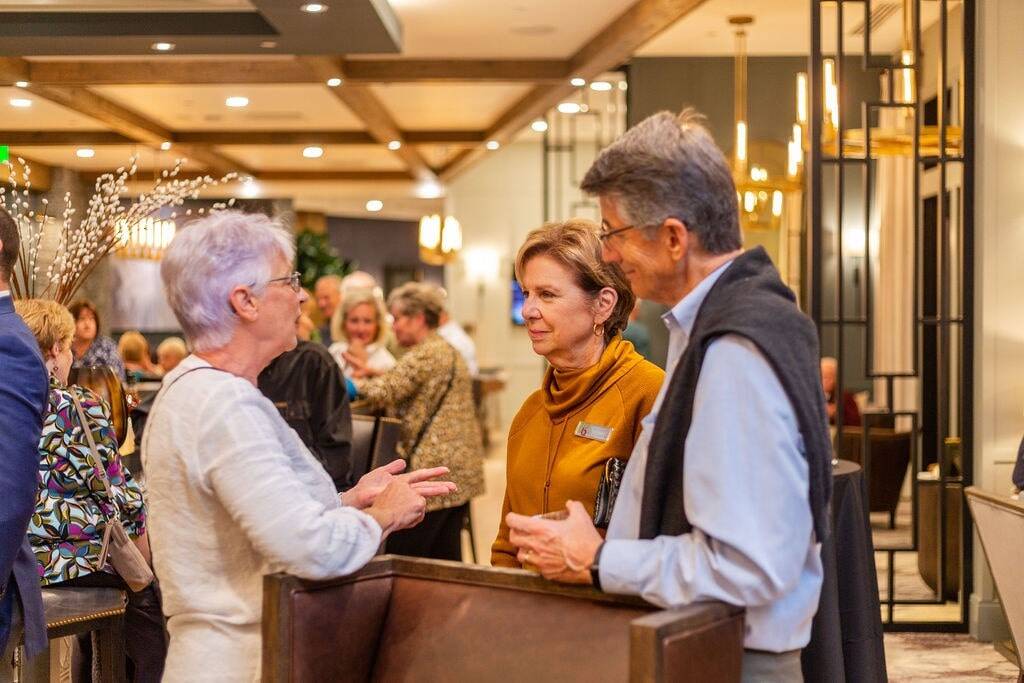 Let's start with a simple question: Why Gettysburg? History reigns supreme.
You'll quickly realize that nearly all the Amblebrook Gettysburg testimonials mentioned the area's rich history or, as Trevor from Illinois calls it, "the Civil War stuff." From battle reenactments and the honorary playing of taps to walking tours that follow Lincoln's footsteps, it's clear that historical reverence in this inviting town runs deep. Maryann from Florida explained, "We all studied about Gettysburg in school, but living here has allowed us to appreciate it more because we can visit those places we learned about anytime and get a new perspective." While history buffs flock to the area, the iconic impact is much more than battlefields and war memorials. As Maryann went on to say, "It's the Christmas tree lighting, the beautiful streetscape—everywhere you go there is something historic. It's real."

Small town charm has big benefits.
In addition to history, Gettysburg's engaging character and small‑town atmosphere were constantly woven into the residents' discussions.  After moving here from out of state, Diane and Patricia each described the town as "quaint," citing the small, local shops and hidden gems. "It's fun to just walk around," Diane said.  Dave from Connecticut elaborated on that by saying, "The pace of life is different here. It's friendly and stress‑free." 
Several Amblebrook residents were quick to mention the restaurants in town, and two singled out the Dobbin House Tavern. "It's my favorite restaurant anywhere," Dave explained. "The steak is the best, the atmosphere is amazing, and the house itself has an interesting history."  After giving it some thought, Trevor and Cathy selected the Appalachian Brewing Company as their go‑to spot.  Listening to the group extol their favorite eateries, it becomes obvious that living in Gettysburg, PA is a plus for those who want a unique range of options in restaurants, cafés, and pubs – including an interesting local selection of craft beer and spirits. 

The Gettysburg landscape is gorgeous.
Throughout our discussions, we learned that the draw of Gettysburg extends well beyond the town limits.  Moving here from the southwest, Frank and Mary were impressed with the rolling hills and lush countryside. Mel from Connecticut was attracted to the "the ruralness" of the area, saying, "There's not a lot of traffic. I love the farms, the laid‑back town, and the panoramic, long‑distance views.  The sunsets here are spectacular!"

By now, you probably understand that Gettysburg is pretty special.  The next question was: Why Amblebrook?
Friendship happens here—a lot.  
Nearly all of the Amblebrook Gettysburg testimonials included the words, "friendly people," and each person elaborated on that in an authentic way, citing individual experiences. Pam from Florida said, "The community felt right from the moment I walked in. I've always felt welcomed."  Cathy explained that it has been exciting to meet new neighbors from different areas and backgrounds. "When we get to know each other, we always discover how much we have in common," she said.  After listening to the residents and observing their gatherings at Rock Creek Clubhouse, it became clear that, while other 55+ communities in Pennsylvania might talk about friendly people, this group takes that concept to heart.  Their genuine spirit seems to be the foundation of everyday joy at Amblebrook.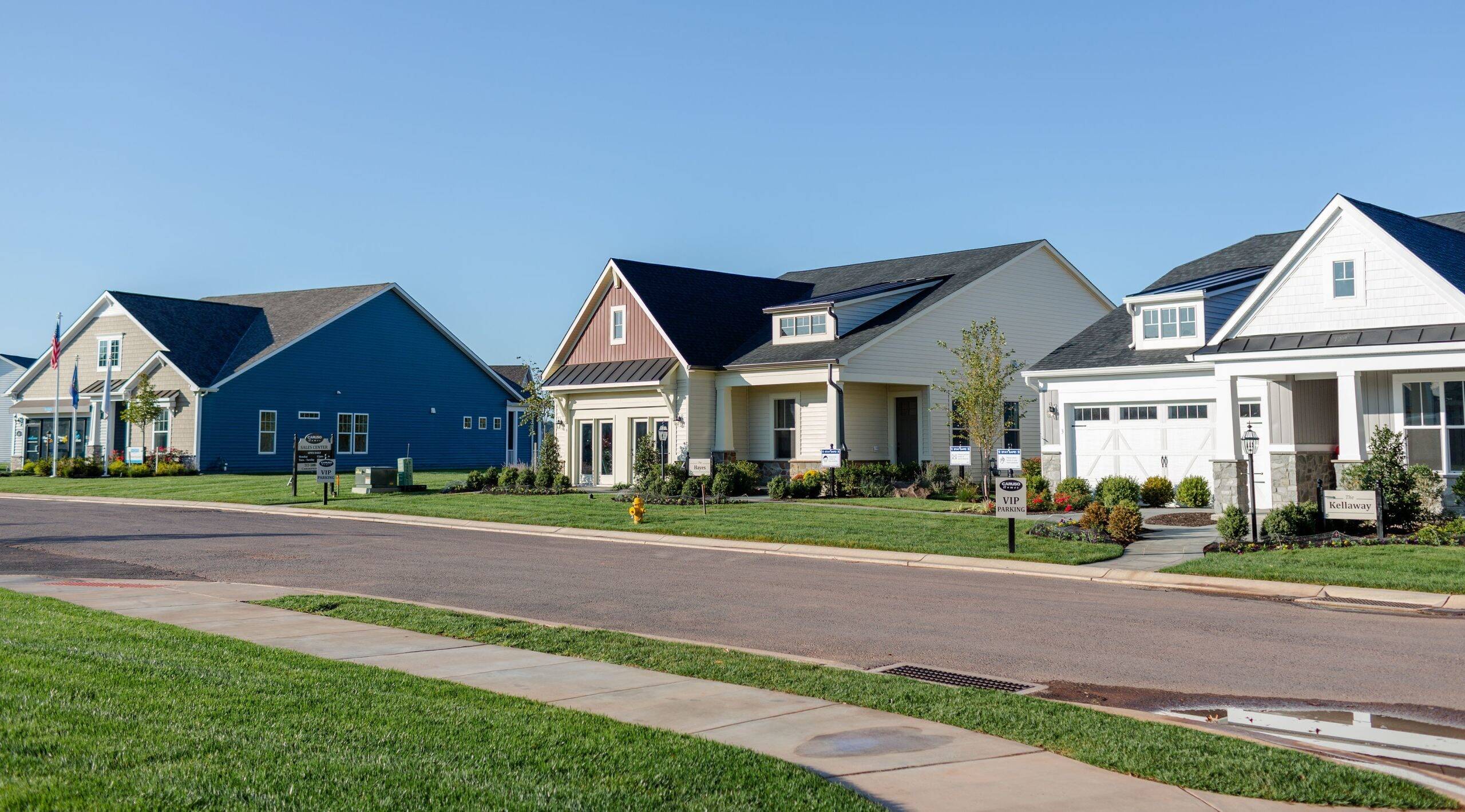 Amblebrook offers a wide choice of award‑winning builders, innovative home designs, and resort‑level amenities.
Having the freedom to choose your builder, home style, appointments, and lifestyle sets Amblebrook apart from other 55+ communities in Pennsylvania. As Rob from Florida explained, "It was nice to learn that we could select from several different home builders in Gettysburg.  Choice is important to us, and Amblebrook gave us the opportunity to make the home our own.  The wide range of builders, styles, and options made a huge difference." 
At Amblebrook, the freedom of choice extends to your lifestyle as well.  While the community offers a diverse array of amenities, clubs, classes, and activities, the residents explained that every day is different depending on their frame of mind.  When they feel like gathering with neighbors, they find it easy to join a class, get in a game of pickleball, or meet up for an impromptu happy hour at the clubhouse lounge.  Laid‑back days might start with a morning yoga routine before a quiet walk on the nature trail. When it comes to deciding how to spend the day, it's easy to see that, at Amblebrook, the choice is yours.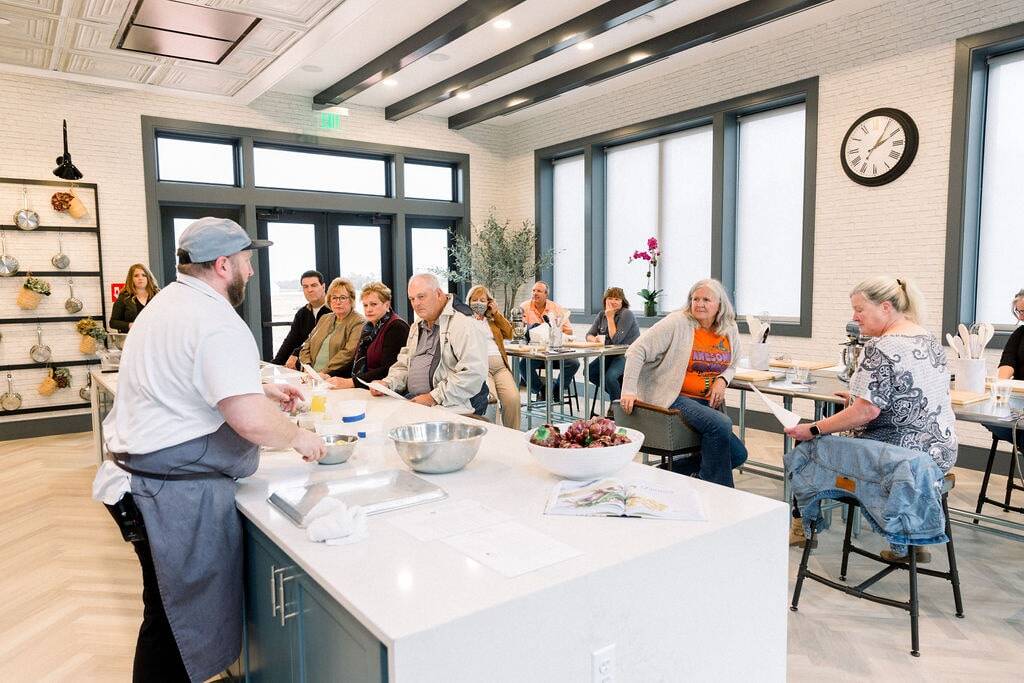 It's all about the clubhouse, baby.
No doubt, Rock Creek Clubhouse was a favorite topic during all of our conversations, although it seemed that each person had a different reason for mentioning it. In fact, that might be the clubhouse's most endearing attribute: it offers something for everyone. Kathy, a self‑described foodie who loves to entertain, is most excited about the demonstration kitchen, which includes cutting‑edge features such as individual workstations and overhead flat screen video displays.  Marla, from California, is looking forward to using a variety of the spaces. "I love yoga! I play Mahjong!" she exclaimed. "I'm also excited about the pickleball courts—and I heard that a nature club just started. That's so cool."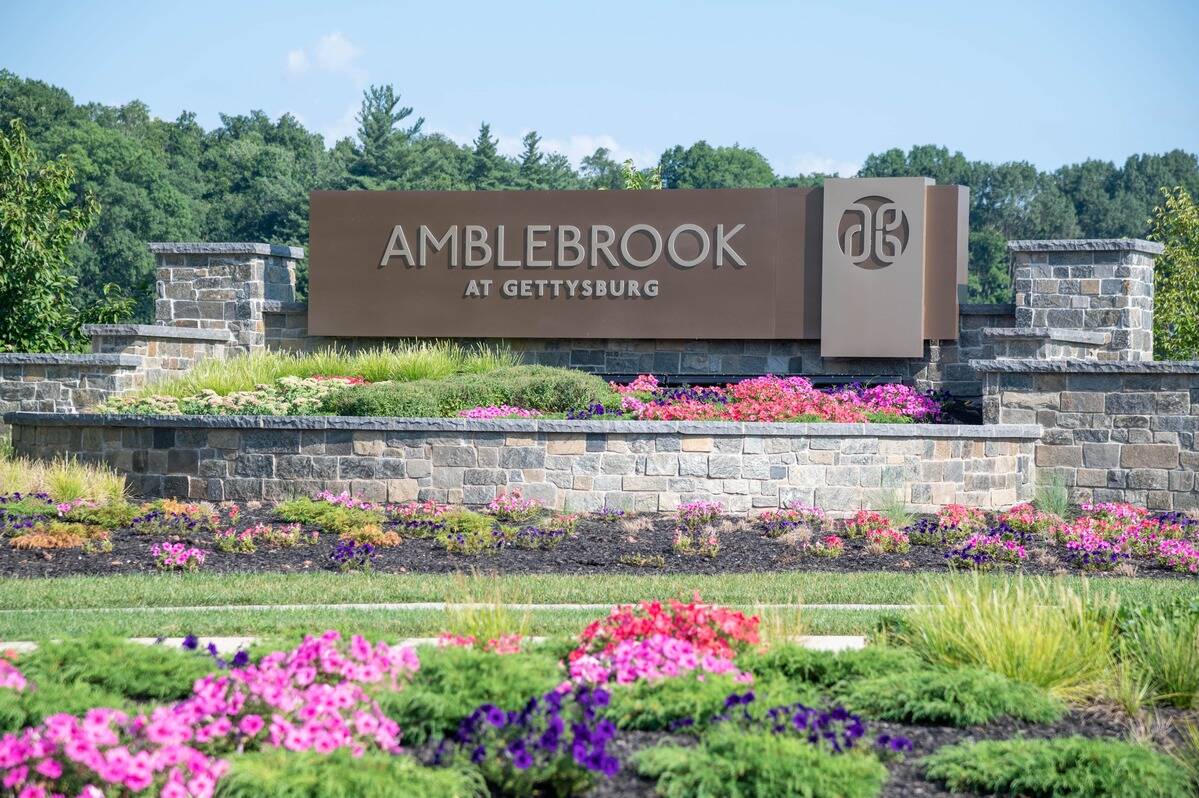 The future is bright.
Perhaps the most compelling words we heard during our conversations with Amblebrook residents were their "glass‑half‑full" comments about the future.  It's clear that those moving to Amblebrook view it as the beginning of a new chapter, with exciting possibilities always waiting around the corner. Patricia used the word "potential" to describe the mindset of many of the residents who feel fortunate to get in on the ground floor of a community that is growing and thriving. Dan from Florida summed up the benefits of living in Gettysburg PA and choosing a home at Amblebrook by saying, "The team is delivering everything they promised here. Our sense of fulfillment is exciting."